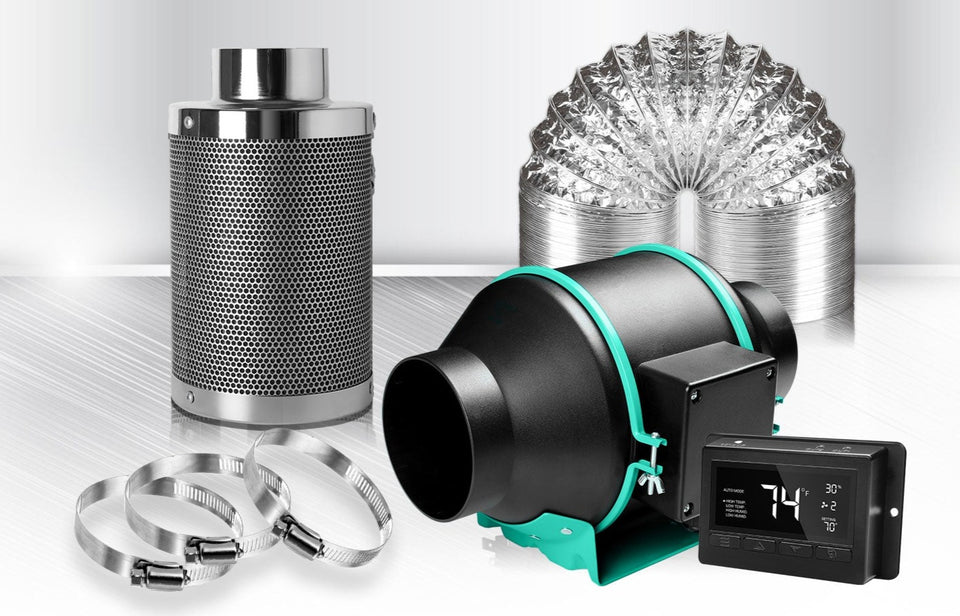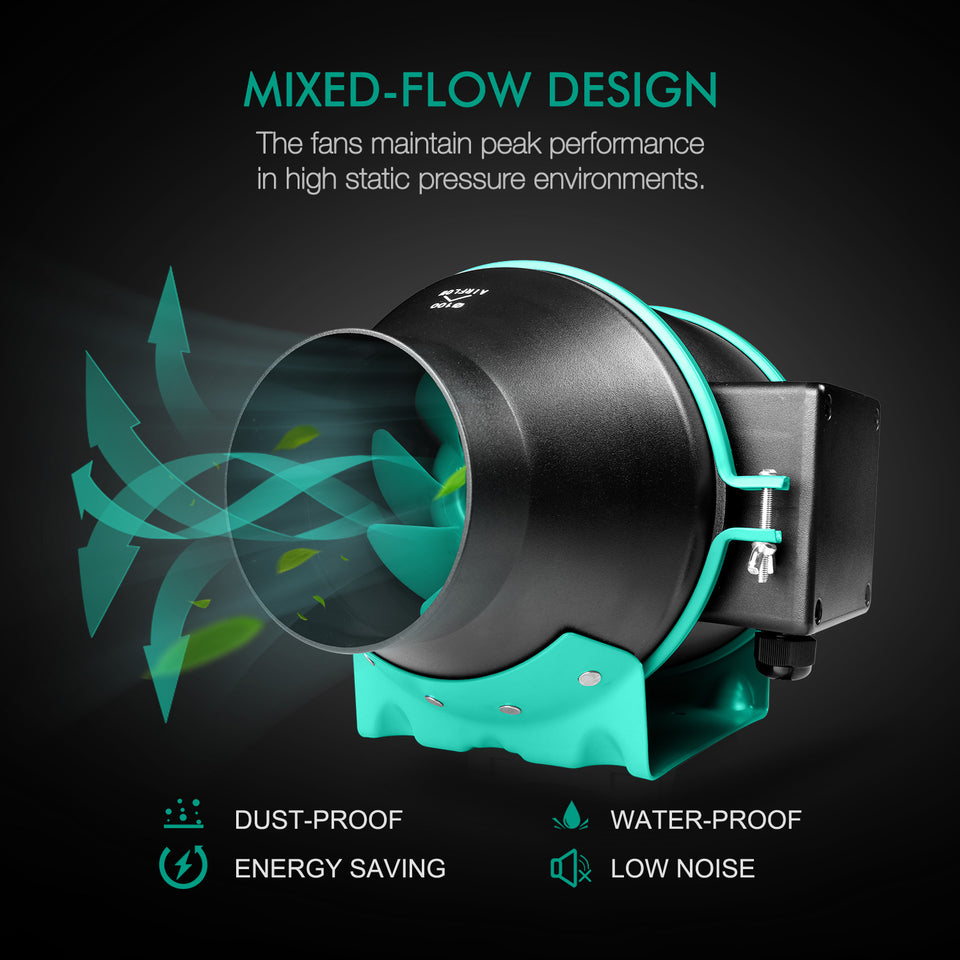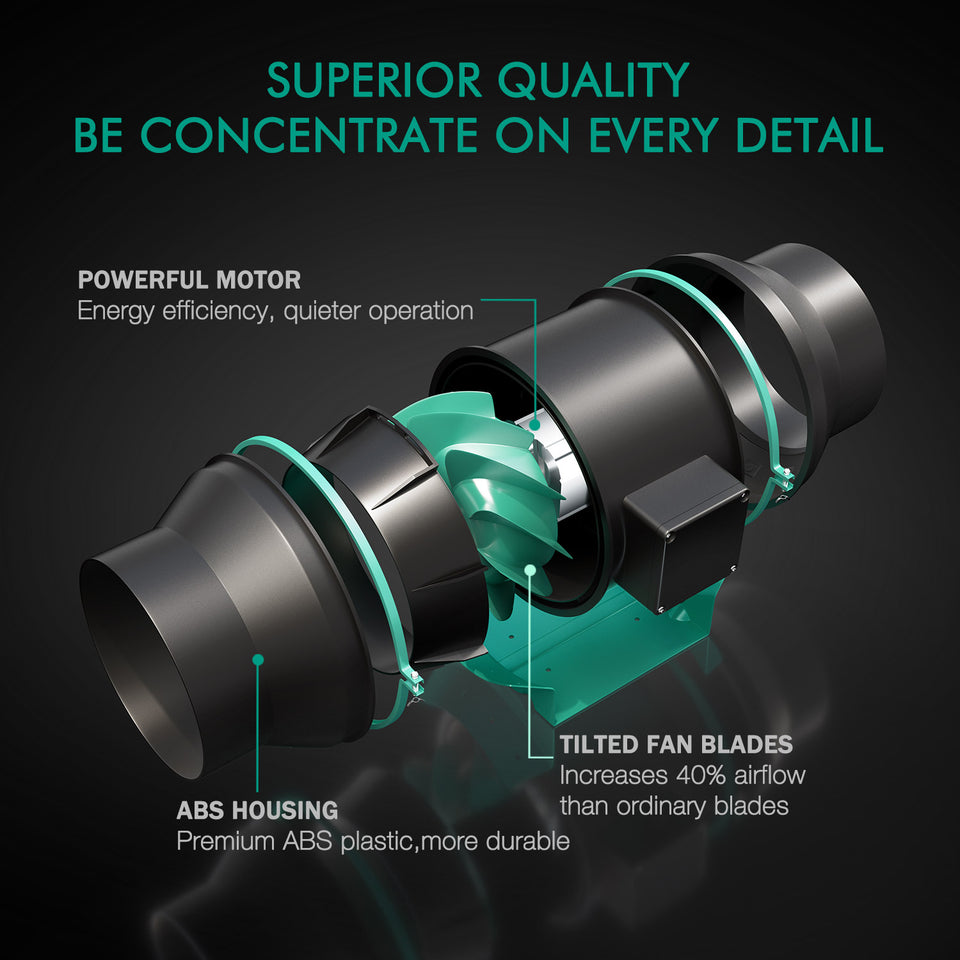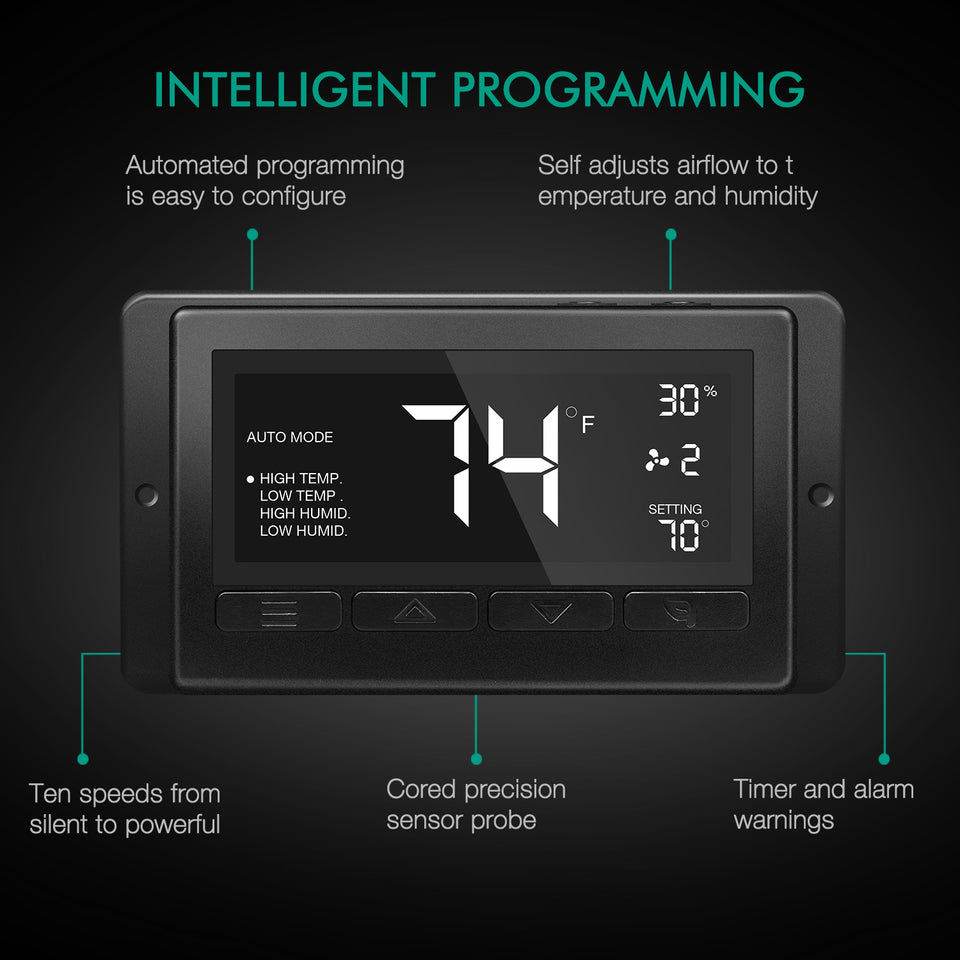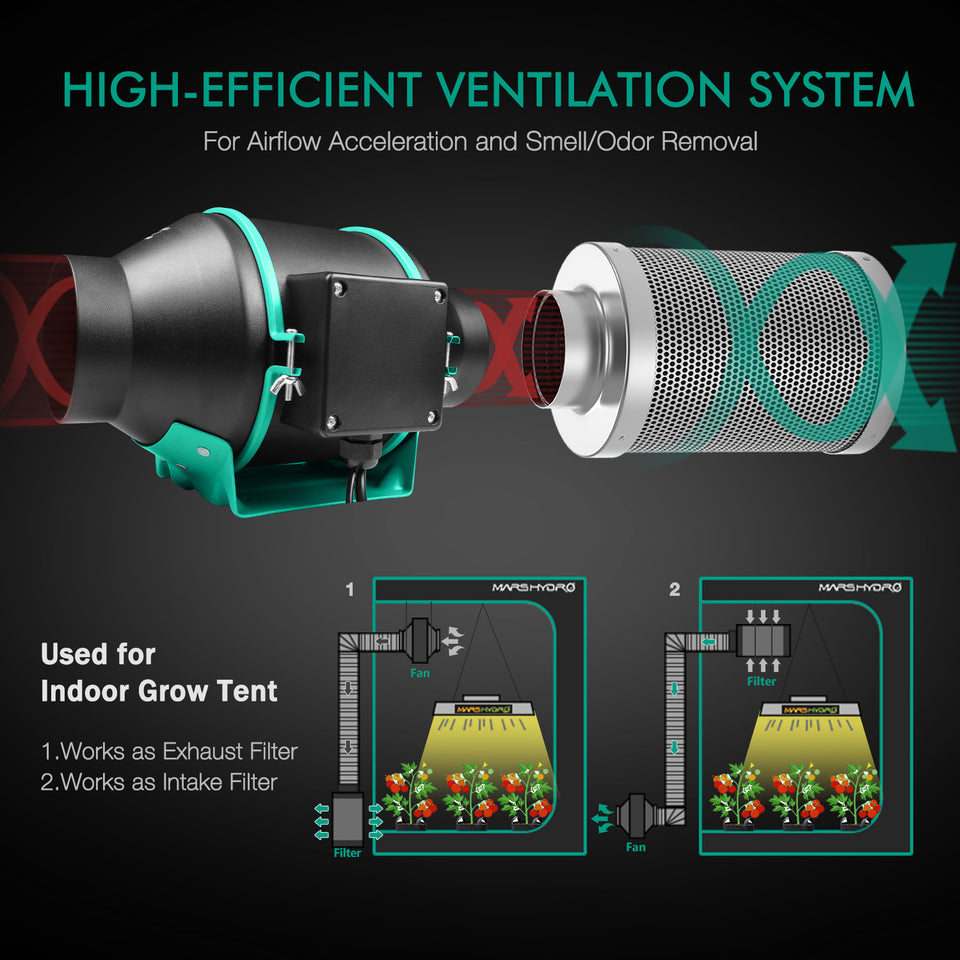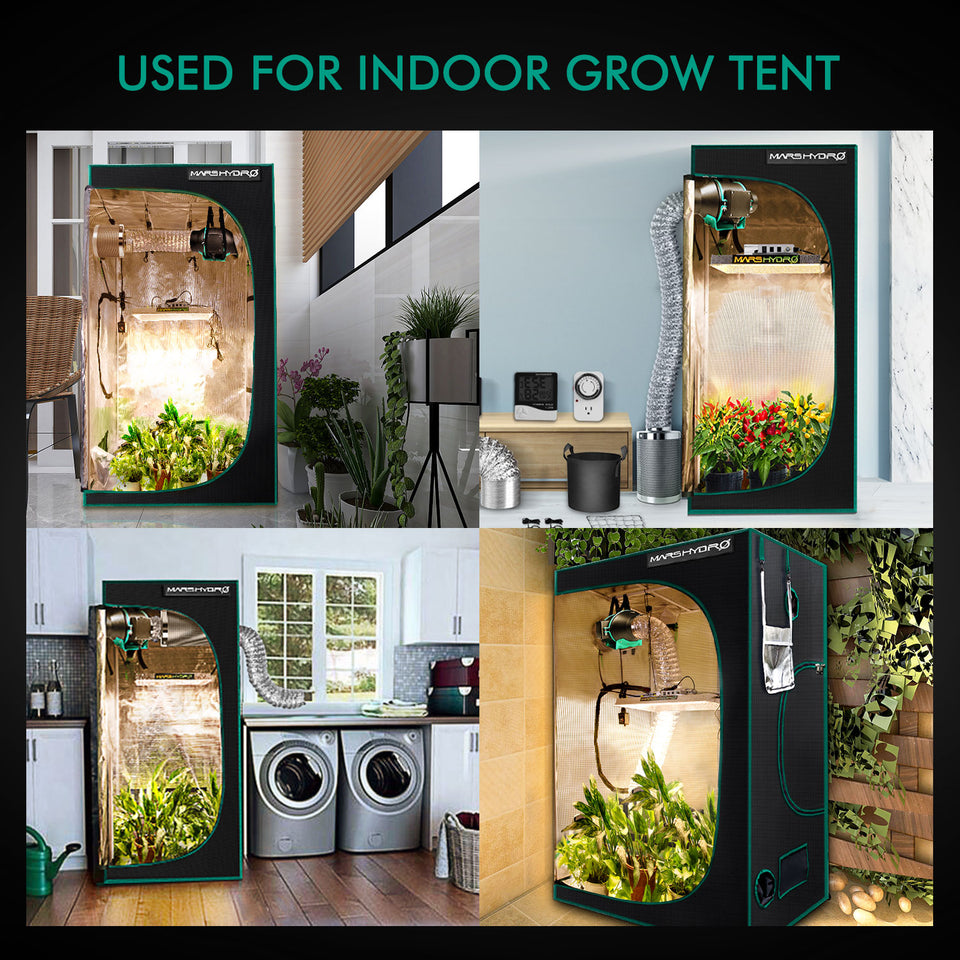 Mars Hydro Intelligent Fan & Filter Kit
This awesome ventilation kit from Mars Hydro contains everything you need to provide airflow, extraction and odour control from your LED Grow Tent Set Up. 

Fresh from the guys who know at Mars Hydro, this Fan & Filter Kit has everything you need for a stealthy, healthy grow environment.
Set up this complete range of grow equipment in minutes. As soon as everything is in place, cultivators can rest easy that your plants are in optimal condition with clean, fresh air with odour free operation to give your garden the best chance of high and healthy yields. 
Mars Hydro Extraction Fan 
Australian RC412 Carbon Filter
10 Meter Combi Ducting
Set Of Ducting Clips 
Perfect For Cooling LED Grow Lights
Reversible Flange
Hard Working Odour Control
Incredible Value
Intelligent Controller
LED Grow Lights are an essential part of indoor gardening, but even modern LED Grow Light fixtures can get hot - so plants can be prone to burning and stress caused by excess heat and stale air.
Fluctuations in temperature can also hinder the health of root systems. Blow away hot, stagnant air with this awesome inline fan kit from the guys at Mars Hydro and keep your plants under minimal stress.
Mars Hydro have created an Inline Fan that is much quieter than other brands. This reduces the telltale "whooshing" noise often associated with indoor growing.
The Mars Hydro carbon filter then removes any unwanted odours so you can keep your hobby a secret. This specially selected duo work together to be powerful, efficient and enabling total worry free growing wherever you chose.  
Boasting an intelligent controller, growers can fully programme and automate their grow at the touch of a button. No more constantly checking on plants and needlessly opening zips to check temperatures. The intelligent controller from Mars Hydro does it all. 
Get set up and ready to grow with this complete solution from the guys who know at Mars Hydro.   
Available in 4 inch or 6 inch versions.