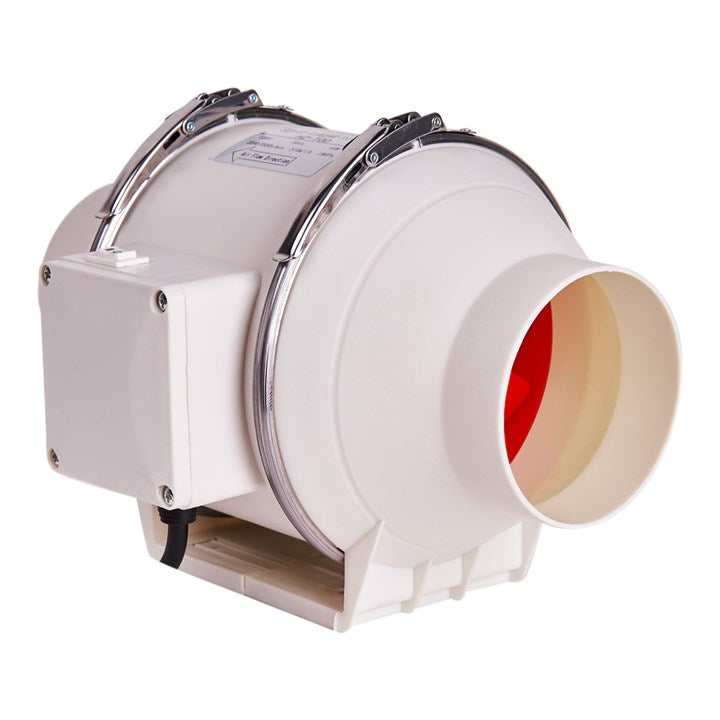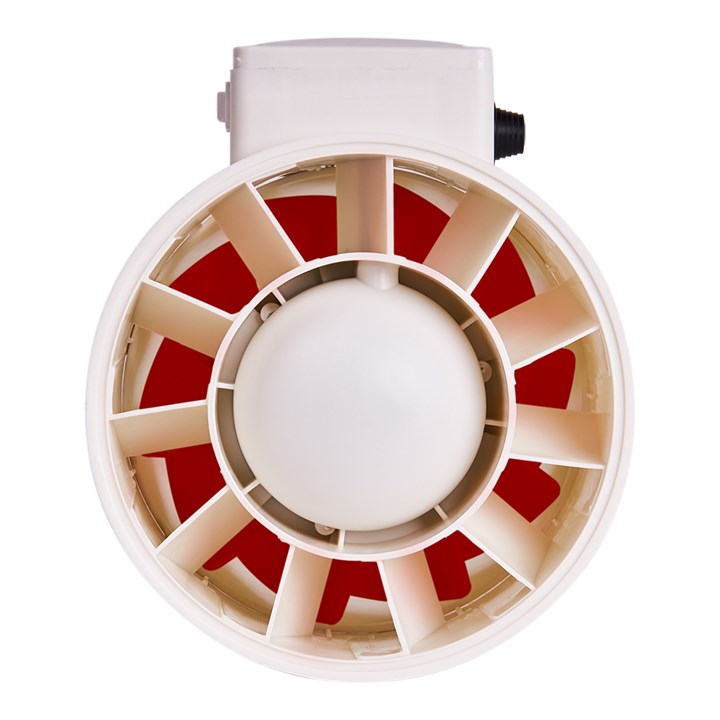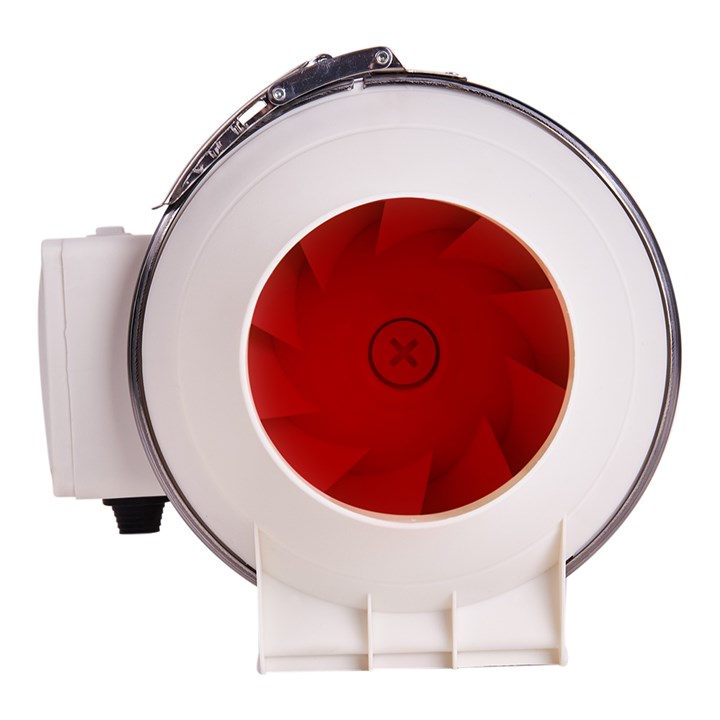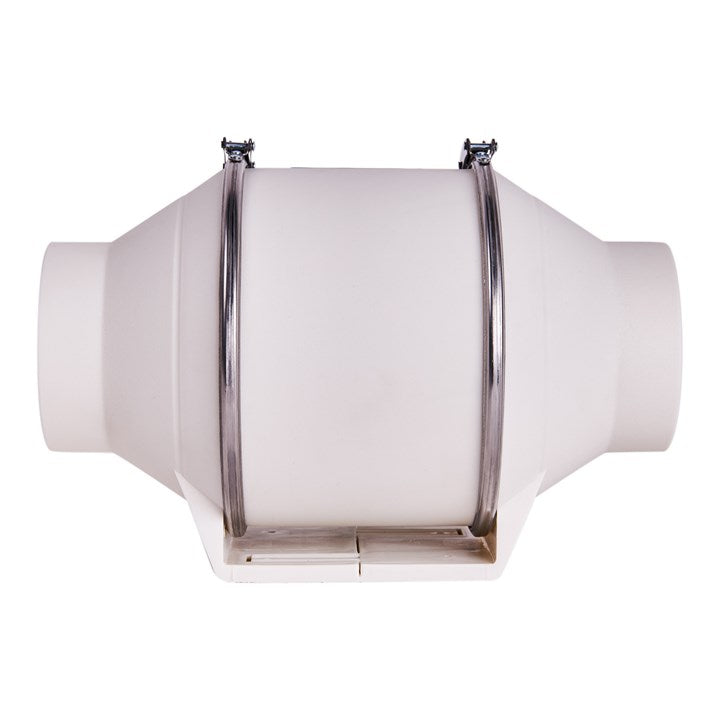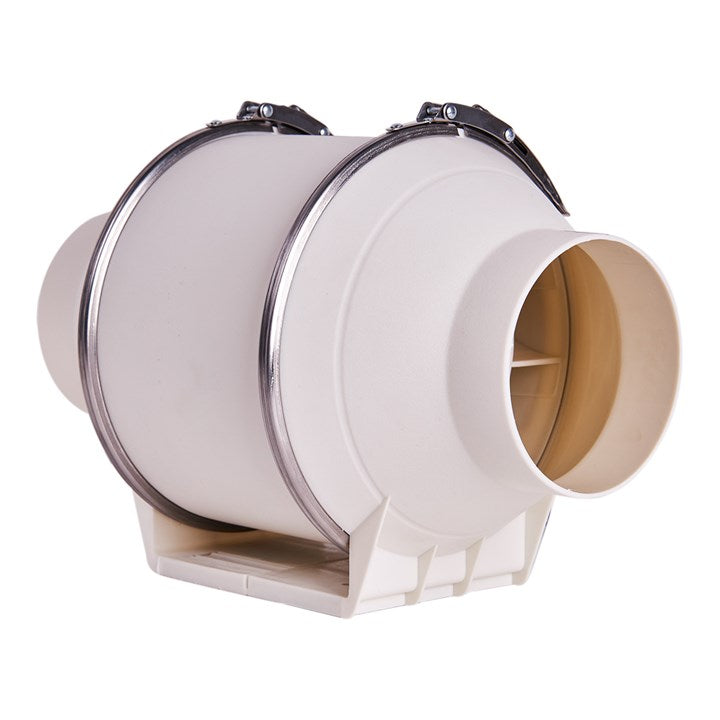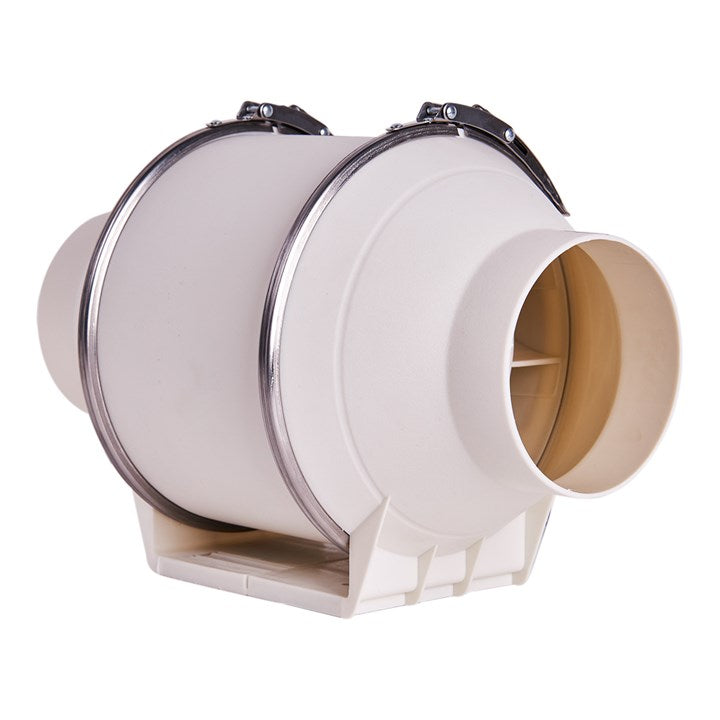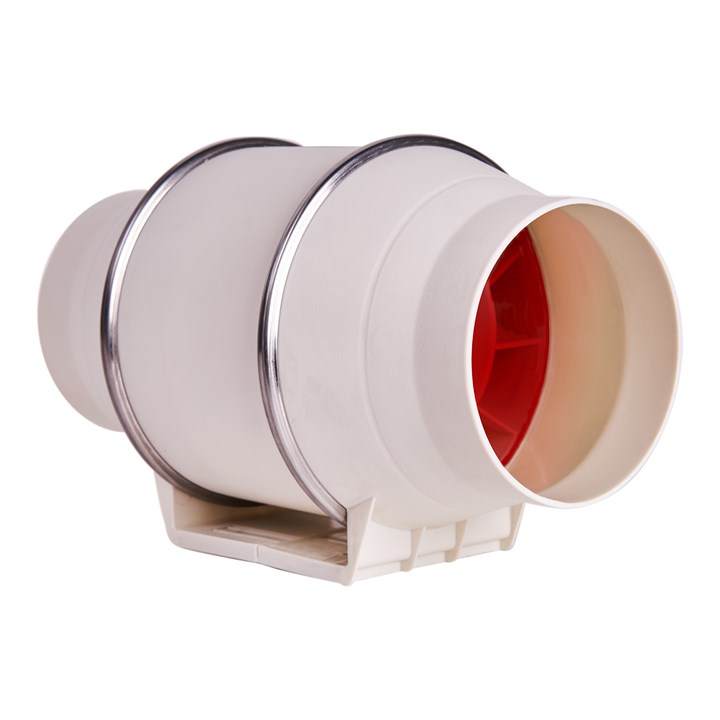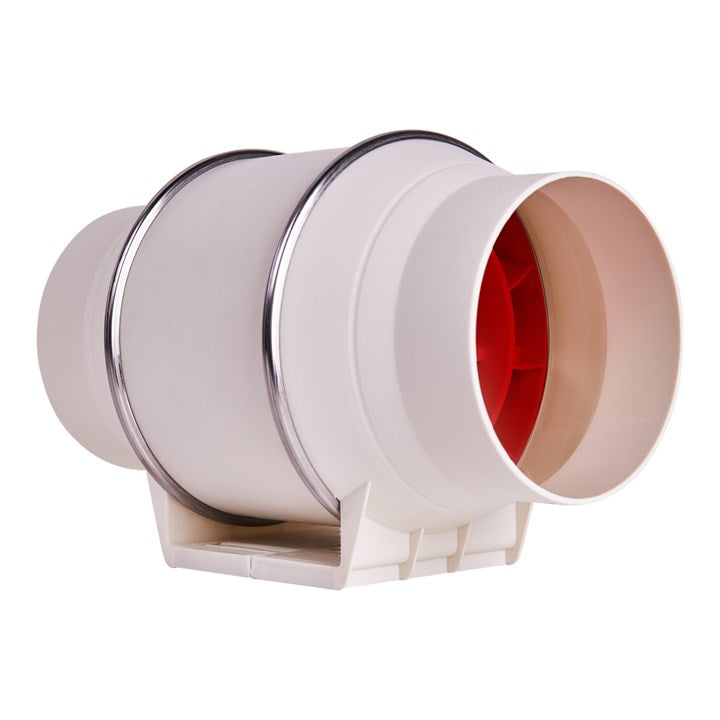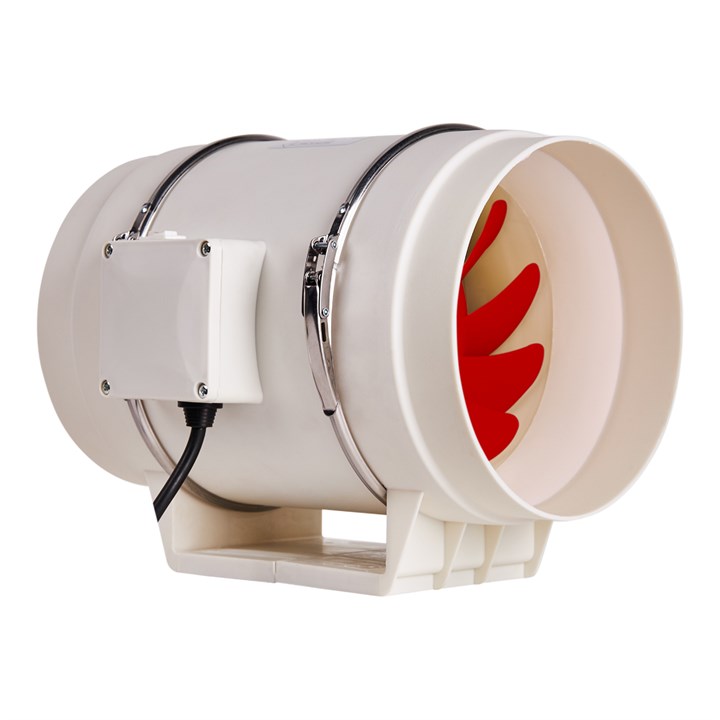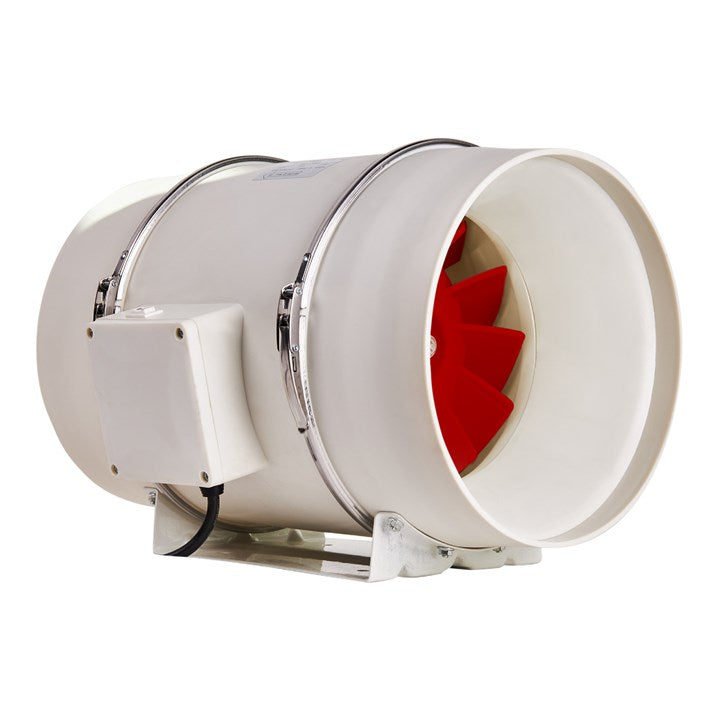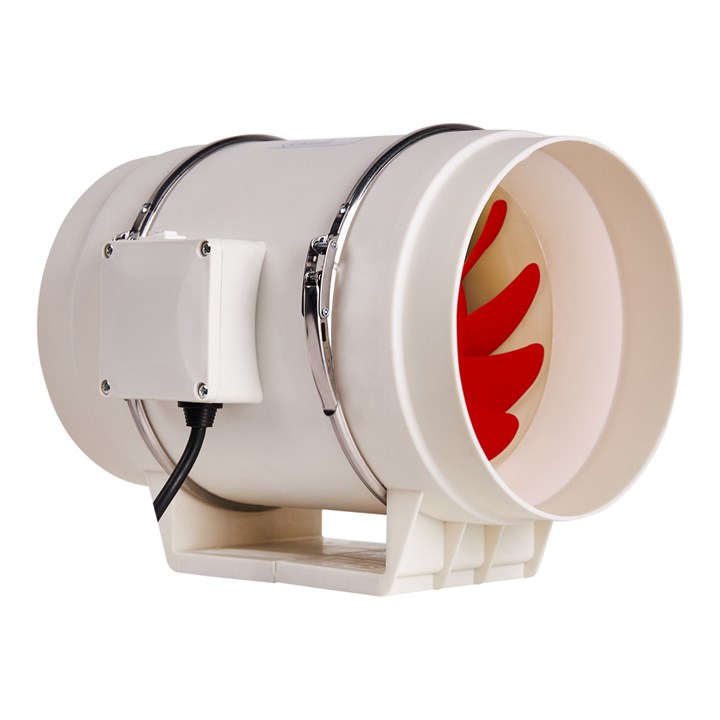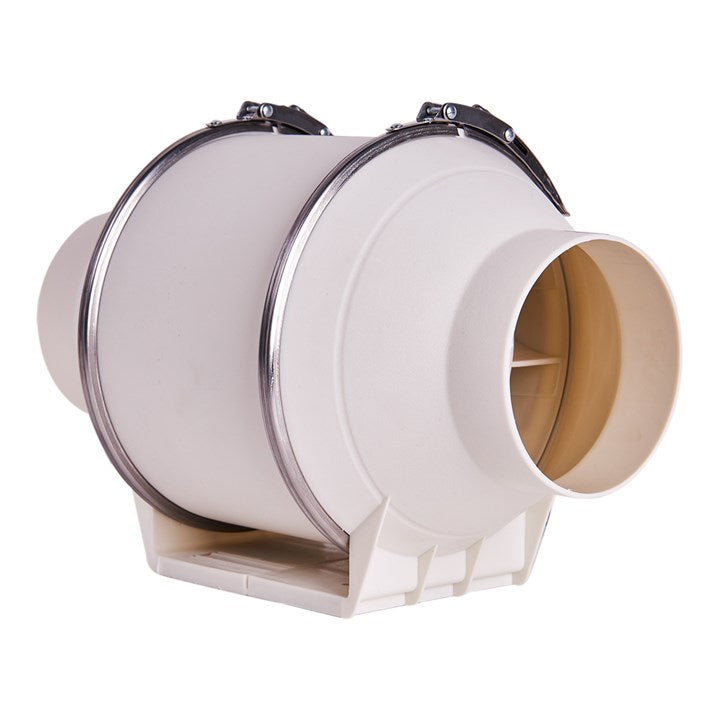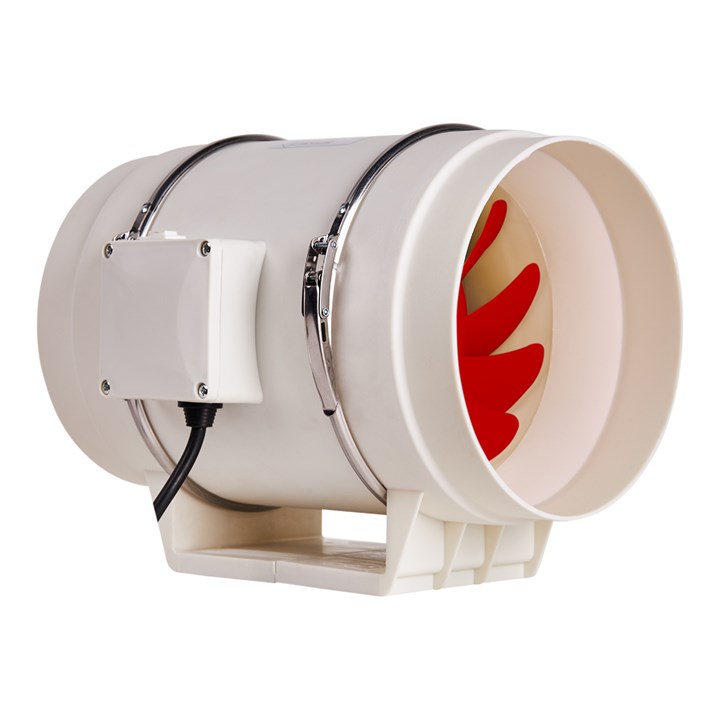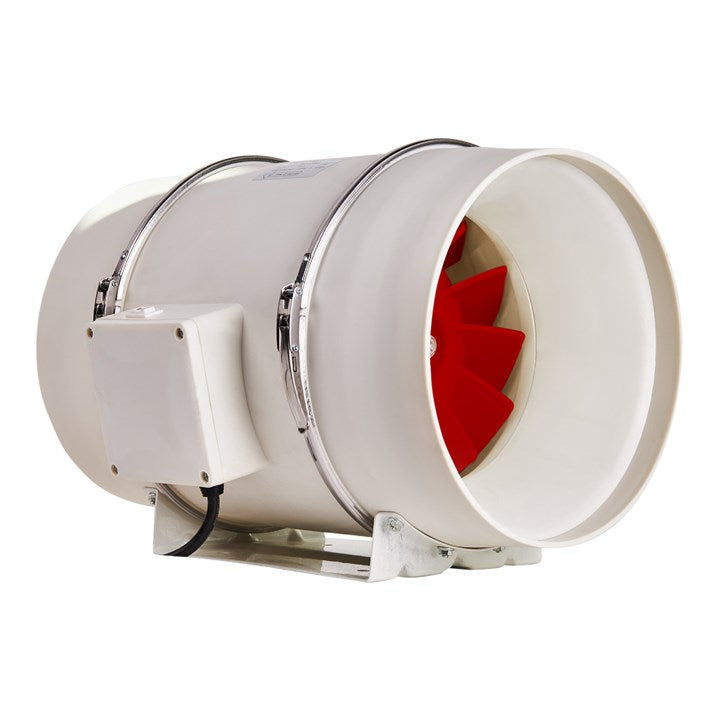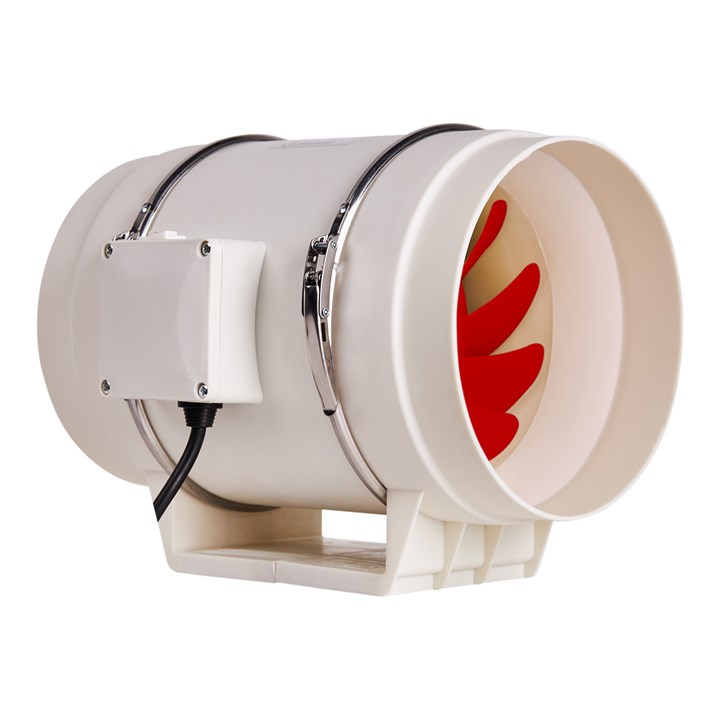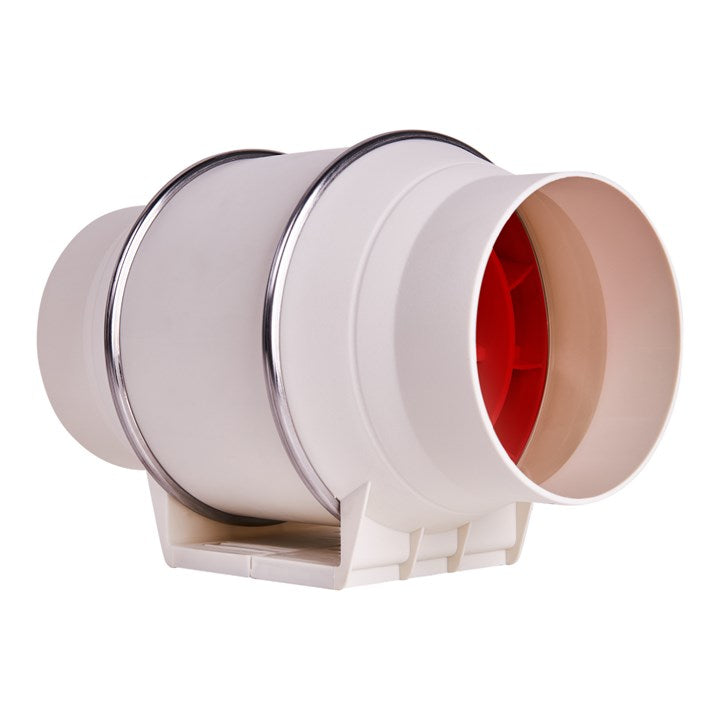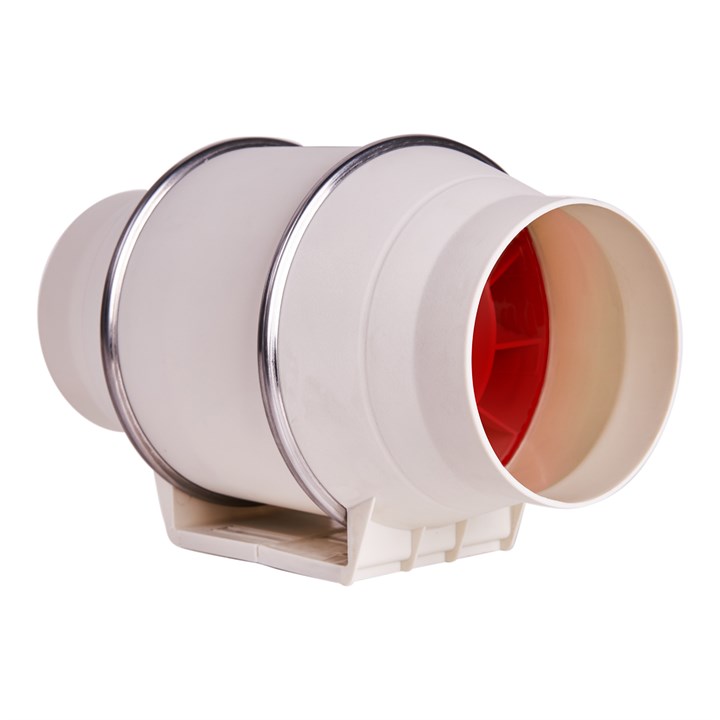 Mammoth TT Twin Speed Inline Fan
With the Mammoth TT Twin Speed Inline Fan, growers can switch between two different speeds at the touch of a button. This quiet, powerful and efficient inline fan removes stagnant air from your LED Grow Room and replaces it with the cool, pure & fresh air needed for optimum growth.
Adjustable Duel Airflow
The incredible Mammoth Twin Speed Inline Fan is two fans in one! For optimum growth, plants need different levels of airflow throughout the grow cycle. Seedlings in particular are vulnerable to disease and need a continuous supply of quality ventilation at all times.

Choose from two different velocities at the touch of a button. Flick the switch to adjust your airflow to suit the varying needs of your grow room to keep your plants at optimum health throughout the entirety of the grow cycle.
Quiet operation
The Mammoth Twin Speed Inline Fan operates with minimal noise, offering a discreet, peaceful and ultra stealthy growing environment. With a minimum volume of 26dB it's quiet operation is impossible to match for other inline fans in this price range.
Safety first
Overheating and excessive electricity use can be a concern for fans left running all day. The Mammoth Twin Speed Inline Fan has a thermal protection measure in place to safely switch off the fan should the temperature rise too high. Genius. 
How to use the Mammoth TT Twin Inlne Fan?
The Mammoth Twin Speed Inline Fan comes with an integrated hanging bracket for fuss-free and simple installation. Attach near the top of your grow tent or near the ceiling of a grow room then simply plug the 1.8m cable lead (provided) into a mains source and switch on to begin use. This thing is ready to plug in and grow and doesnt require wiring like some other inline fans.

The Mammoth Twin Speed is water-resistant to an IP65 standard, making it "dust tight" and protected against weather conditions and light sprays of water.
Why choose the Mammoth TT Twin Speed Fan?
Paying attention to airflow in any grow room us just as important as it is to monitor nutrient and water levels. Fresh, cool and pure air maintains a healthy temperature for your plants & helps to ensure that disease, mould, rot and mildew at bay.

The Mammoth TT Twin Speed Fan is a super durable, versatile solution for keeping plants well-ventilated throughout the entire growth cycle. Prevent wilting, disease, and remove stagnant air while without the cost of buying two separate inline fans.
Let it run with independently with complete peace of mind that its anti-overheating measures will keep your grow room in tip top condition. In addition, it comes with a 2 year manufacturers warranty so you know that you are in good hands.
High-pressure, twin speed fan;
Adjustable flow rate to two airflow speeds;
Protection against overheating;
Perfect Cooling for LED Grow Lights
Integrated mounting bracket;
1.8m UK mains cable included;
Water resistant to IP65 standard;
UKCA, CE, and RoHS certified;
2 year warranty.