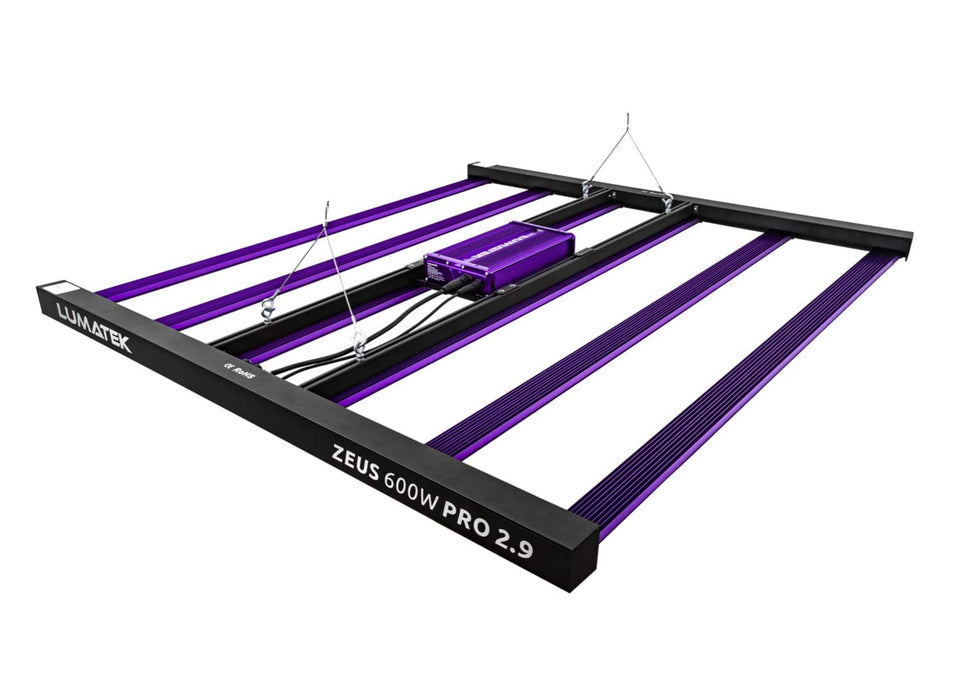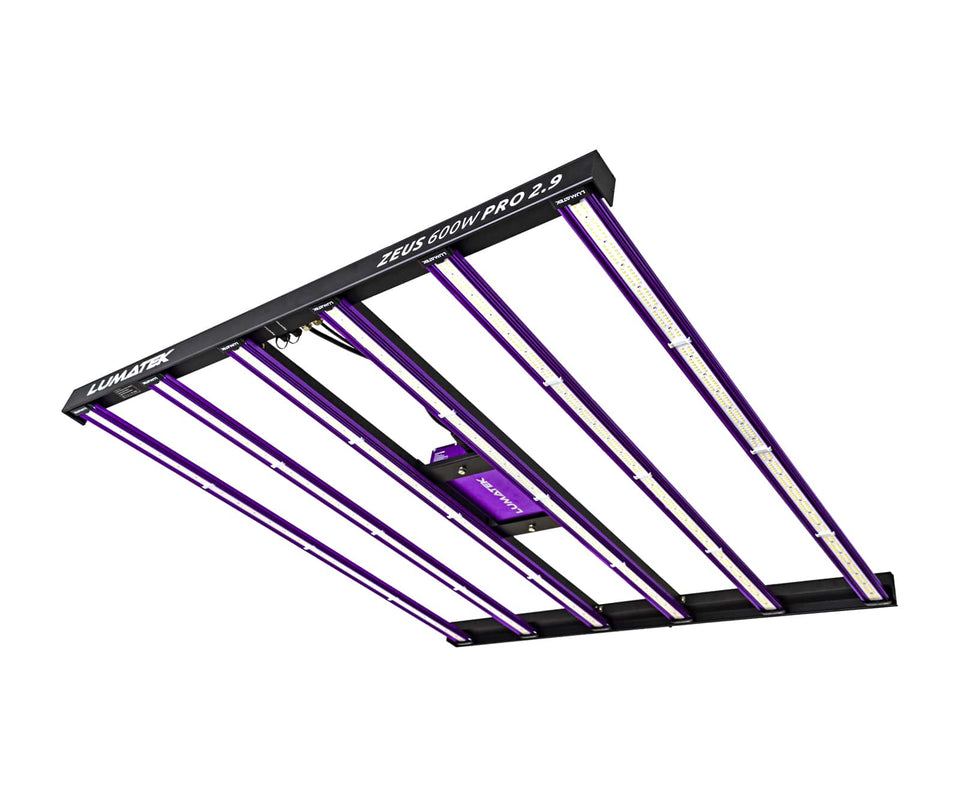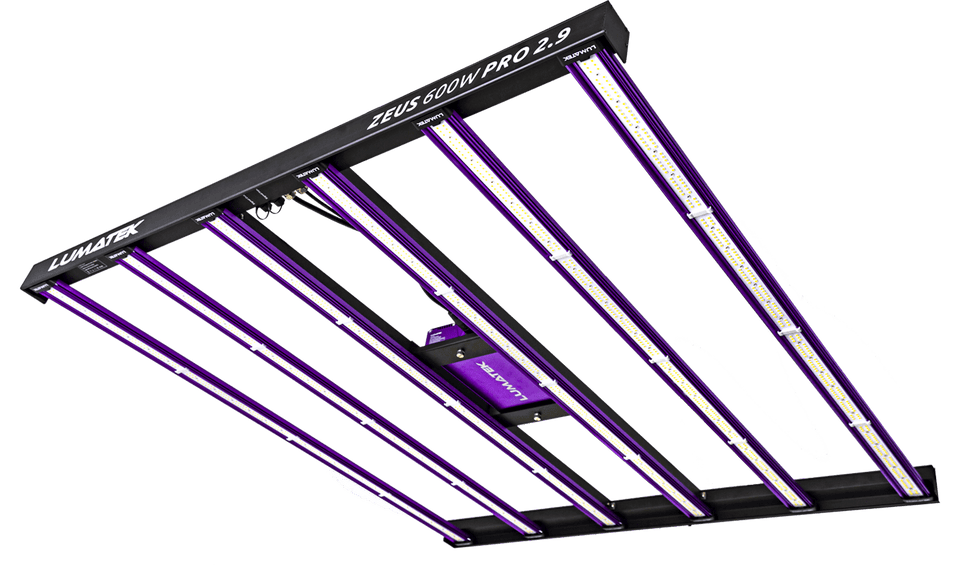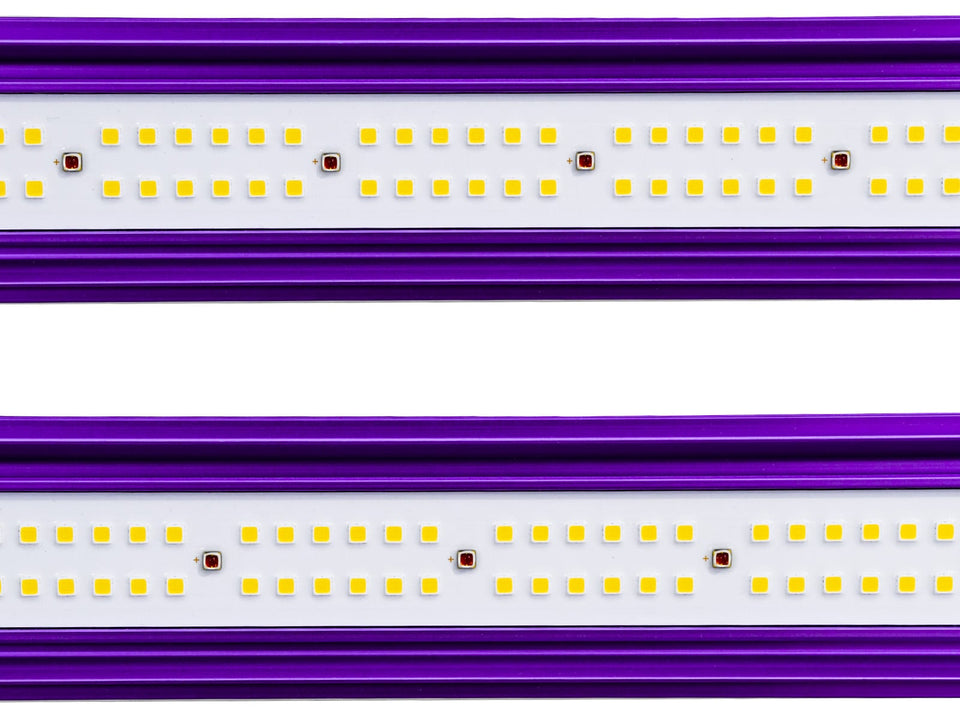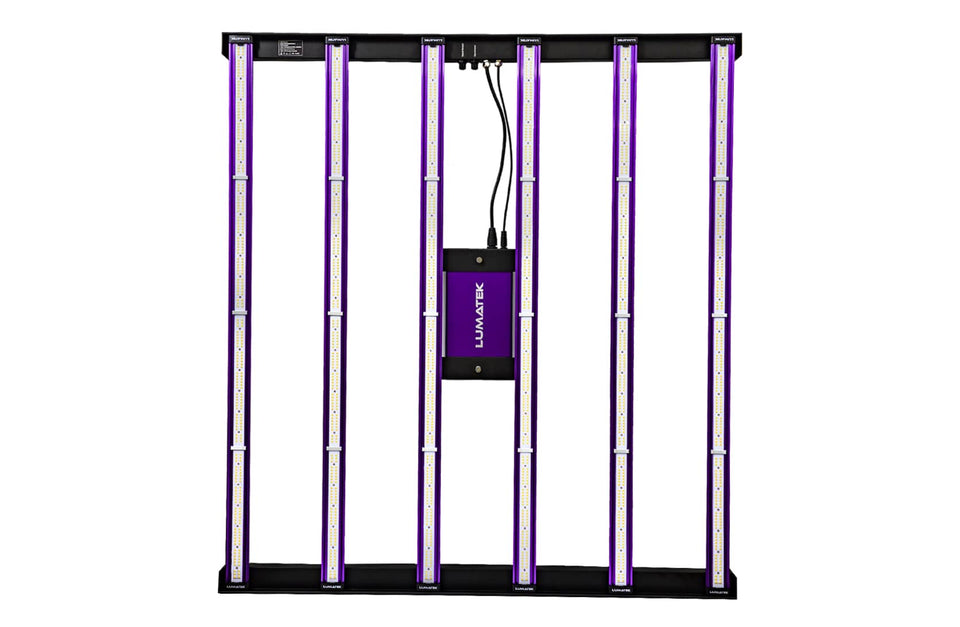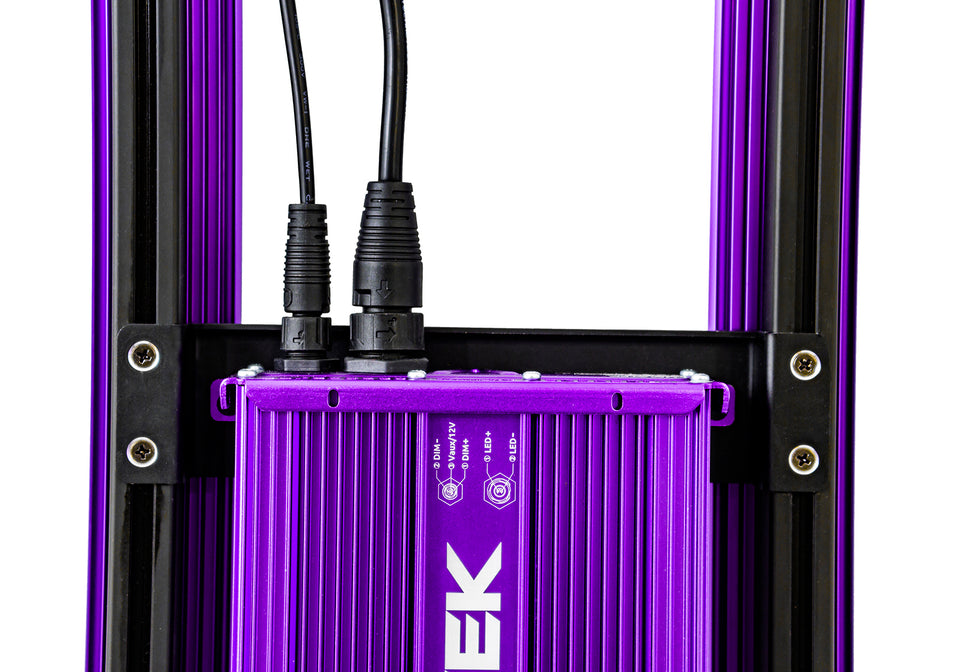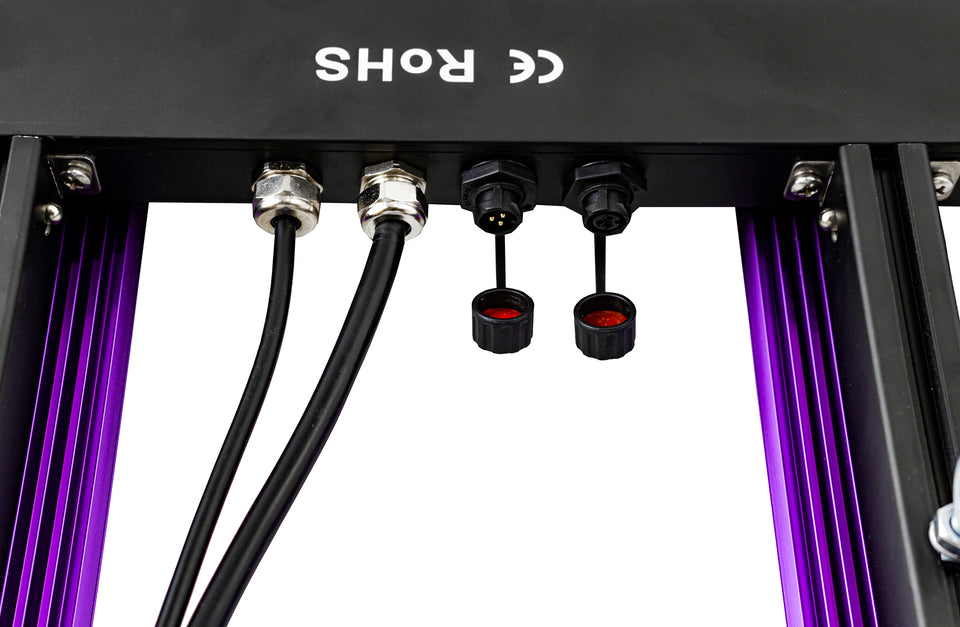 Lumatek ZEUS 600w Pro 2.9 LED Grow Light
The Lumatek Zeus 600W Pro 2.9 stunned the LED Grow Light industry with its power, practicality & beauty. The Lumatek Zeus 600w Pro 2.9 raises the bar once again. 

 
Very high efficacy 2.9 µmol/s/J
High quality Lumatek LED drivers
Market Leading UK 5 Year Warranty
Balanced full spectrum
Enormous PPF output intensity 1770 µmol/s
Massively Reduced Electricity Costs
Replaceable 100W magnet light bars
Fully Dimmable
Detachable driver for remote use
Free Next Day UK Delivery 
Pay As You Grow in 3 instalments with Klarna
Daily Electricity Cost of £1.84

Lumatek take another step closer towards perfection with the incredible Zeus 600w 2.9 LED Grow Light. This incredible LED Grow Light raises the bar for growers everywhere. The best just got better. 
This updated version of Lumatek Zeus 600w Pro 2.9 offers an accurate & uniform spread of light from both short and medium distances.
Unlike some LED Grow Lights, the clever Lumatek driver maintains spectrum balance at any output. So no more losing spectra at certain dimming levels. The Lumatek Zeus maintains full spectrum output from 25% all the way up to full 100% power. 

The Lumatek Zeus 600w Pro 2.9 LED Grow Light is cleverly designed to vent heat upwards so its fantastic for grow tents and those who have struggled with high temperatures with other grow lights. 
This is an incredibly efficient LED Grow Light that uses much less electricity than its HPS equivalent. And its low heat output means lower extraction bills too. This incredible LED Grow Light operates with a daily electricity cost of less than £2 per day, so it's an investment that will pay for itself within just one grow cycle. Win / Win. 
With its incredible output, the Lumatek Zeus 600w 2.9 LED Grow Light enables even novice cultivators to produce an amazing 2.5g per watt of light consumed. With its 600w array, that equates to 1500g of resin rich & flavourful produce per flowering cycle. Simply breathtaking. 
The Lumatek Zeus 600w 2.9 LED Grow Light will perfectly cover a 1.75m x 1.75m area for vegetation or a 1.5m x 1.5m for an intense flower and tests prove that it easily outperforms 1000w of HPS in side by side comparisons.
Another new feature of this upgraded version is Lumatek's patented Clear Glue technology. This is a fine layer of glue that coats the diodes and delicate surrounding area.
Not only does this waterproof your light to an IP65 level, but it improves luminescence and prolongs the life of your light. Bravo Lumatek. 
A perfect LED Grow Light for tent growers who want a premium grow light without a premium price tag. Available now in 3 instalments with Klarna. 
As with all LED Grow Lights from Lumatek, the Zeus 600w Pro 2.9 comes with a comprehensive 3 year warranty for ultimate peace of mind too. Order yours now.  

Lumatek Zeus 600w Pro 2.9
Power

615W

HPS Equivalence

1060w

Weight

14 kg

Lifetime Hours

60,000

Diodes

Lumiled White, Osram

Red & IR 

Size

110cm x 119cm x 5.5cm

Flower Footprint
1.2m x 1.2m
Veg Footprint
1.6m x 1.6m

Spectrum

Full Spectrum

Efficiency

2.9 umols/J

Daily Electricity Cost
£1.84
Product Code - LUMLED010
PPF -  1770 µmol/s
Input Voltage - 220-240V, 50-60Hz
Input Power - 615W (±5%)
Waterproof - IP65
Light Distribution - 120°
LIGHT SOURCE: Higher Spec Osram and Lumileds Diodes
DIMMABLE: OFF-25%-50%-75%-100% with 0-10V Light Dimmer (Included)
EXTERNAL CONTROL: With Lumatek Digital Panel Plus 2.0
BTU (WITH DRIVER ATTACHED): 2201 BTUs/h (Max)
BTU (WITH DRIVER REMOTE): 2047 BTUs/h (Max)

Items Included:
- 6 x Lumatek 100W 2.9 Full-Spectrum Magnet Light Bars
- 1 x Lumatek 600W Driver with Connecting Cables
- 1 x LED Structure with Connecting Cables
- 1 x 0-10V Light Dimmer + Velcro
- 2 x Metal Cable Hangers
- 1 x Manual

Approximate costs of use based on 75% power for a 12 / 12 flowering cycle. 
*Calculated using the UK: Energy Price Guarantee (October 2022) electricity rate of 34.00 pence per kWh.