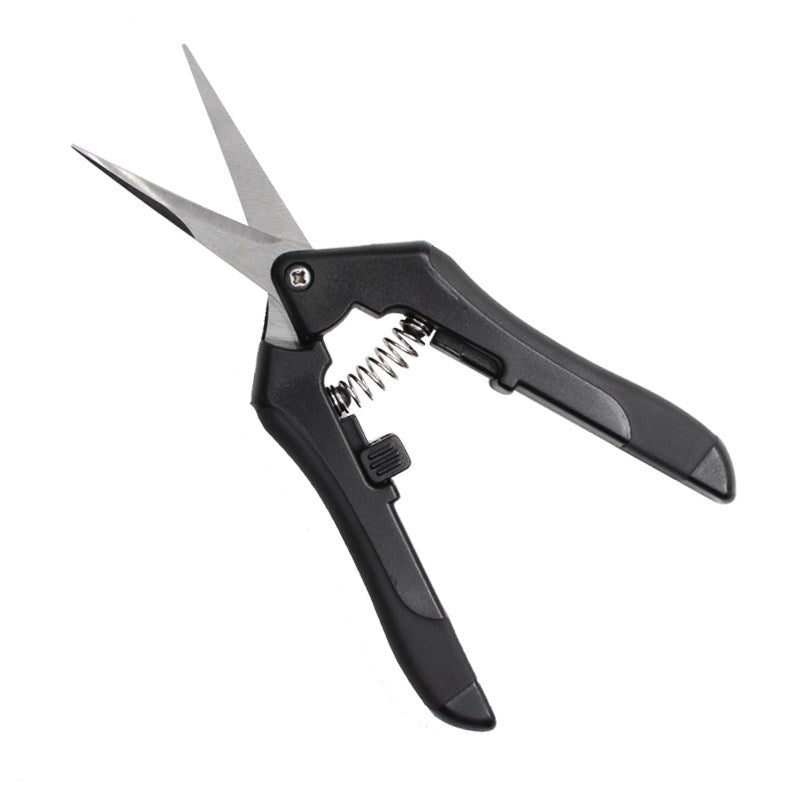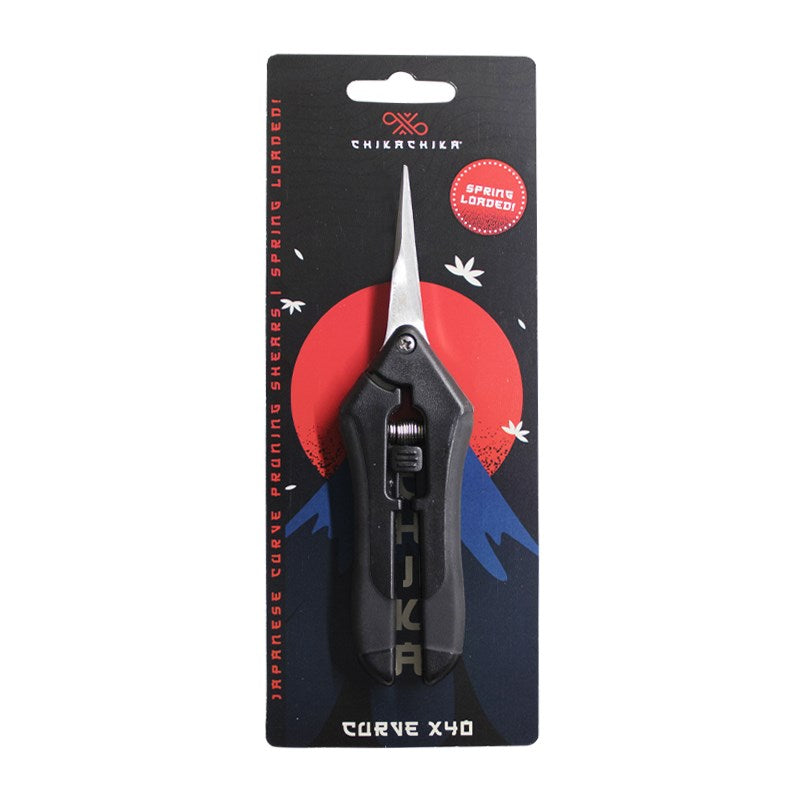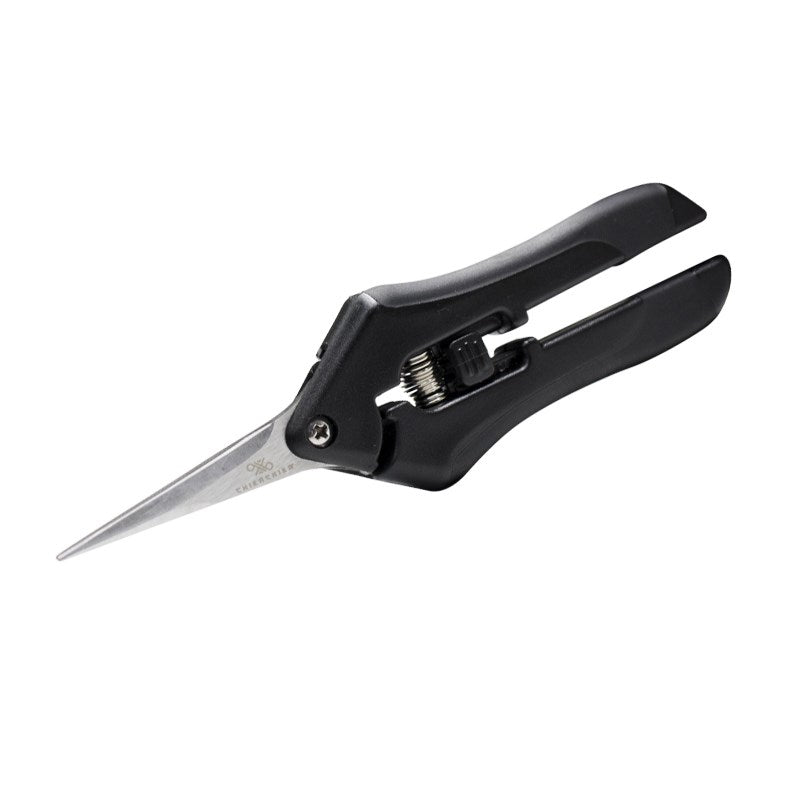 Curved Edge Trimmimg Shears by Chika Chika
With soft grip are spring-loaded action

Chika Chika Curved Shears are 

perfect for the final stage of harvest. 
Say goodbye to achy hands and sore thumbs. Chika Chika Curved Edge Trimming Scissors are tough, surgical stainless steel blades designed to make cutting easy.


Inspired by the finest Japanese bonsai masters - their spring action assistance combined and ergonomic no-slip handles make them the premium choice for pruning resinous plants and herbs.
These curved trimming shears can reach all those tricky parts that normal scissors cant. Not only that but they are super easy to clean too. No more rusting and germ build up like on those poundland scissors!
WHY USE CHIKA CHIKA TRIMMING SHEARS?
Curved Edge Shears
Ergonomic
Comfortable Soft Grip Handles
Premium Quality 

Easy to store & clean

Powerful, efficient & quiet

Spring Loaded

Heavy Duty Stainless Steel Blades

Upgrade your trimming game now with these fantastic trimming shears from the experts at Chika Chika.