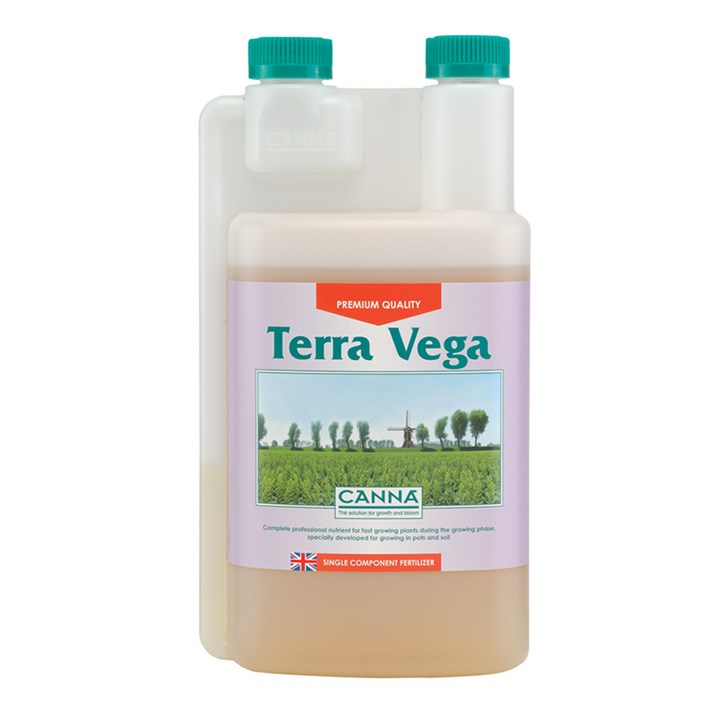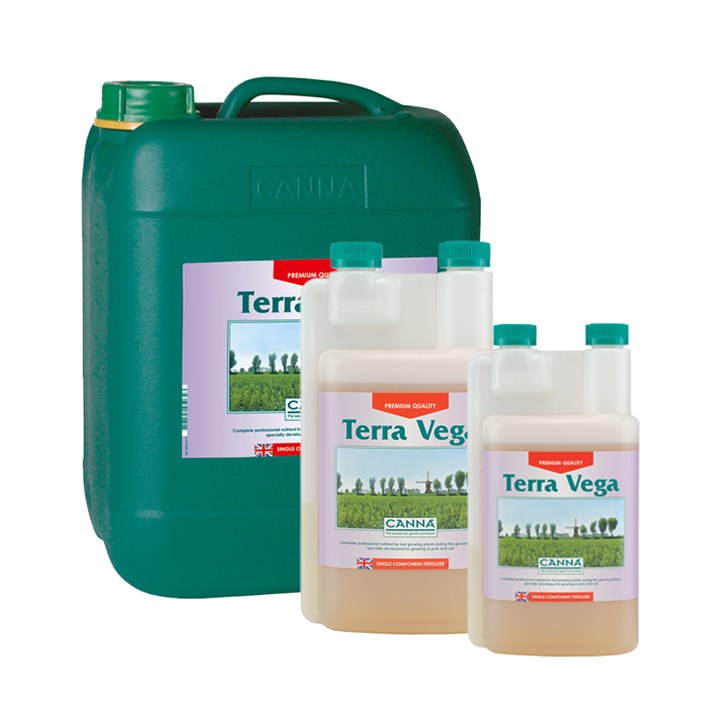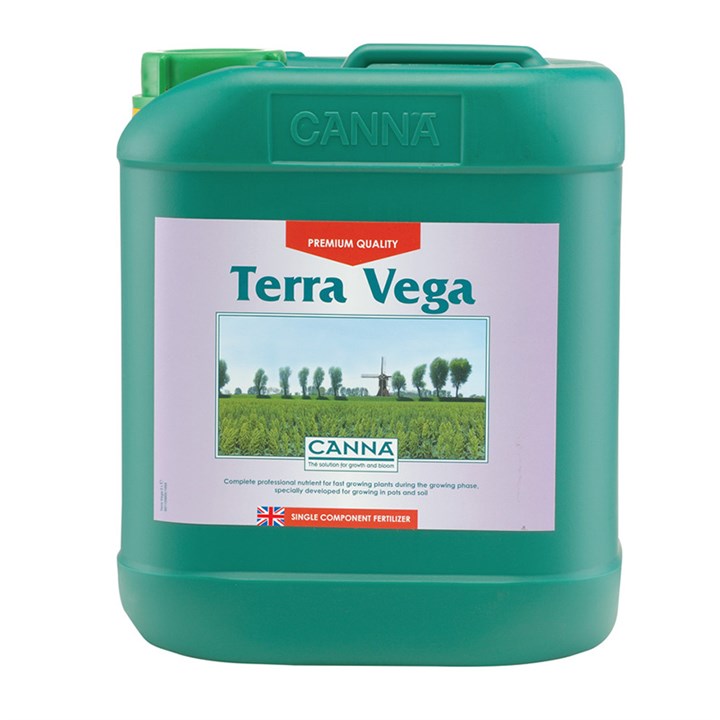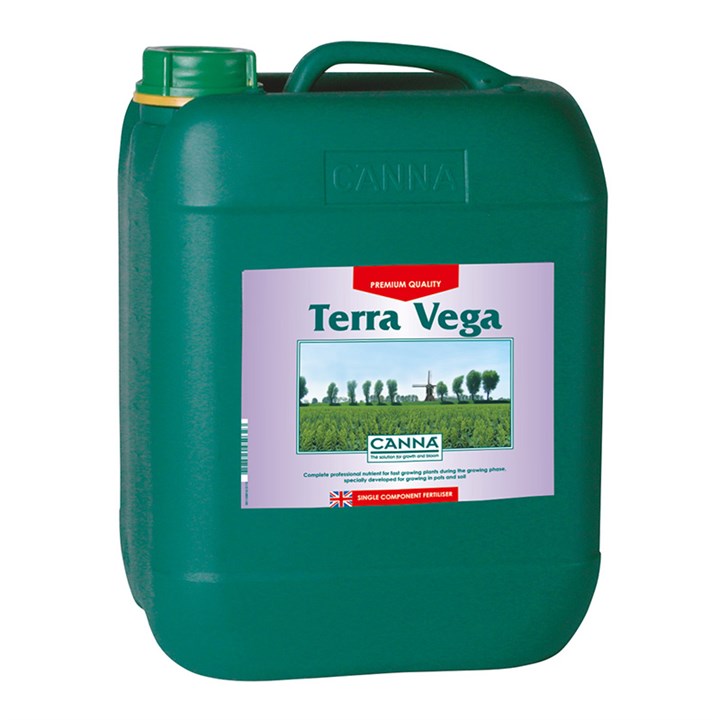 Canna - Terra Vega (Grow)
Terra Vega from Canna. 

The #1 Grow nutrient of the Dutch herb industry. 
A market leader for over 30 years, Terra Vega encourages a strong plant growth and bountiful root development. A tried and tested one part nutrient solution, Terra Vega from Canna is the Original and the best Dutch Nutrient solution.
Canna Terra Vega NPK ratio: 3:1:4 / Canna Terra Flores NPK ratio: 2:2:4.
WHY USE CANNA TERRA VEGA?
Made in Holland.

Suitable for hard and soft water

Perfect for LED Grow Light cultivators.

Easy to use and dissolves directly
Our recommended dilution rates for Canna Terra Vega (per litre of water):
Vega Start: 2-4mls (cutting/seedling)
Terra Vega: 3-4mls (vegetative stage)
Terra Flores: 4-5mls (flowering stage)