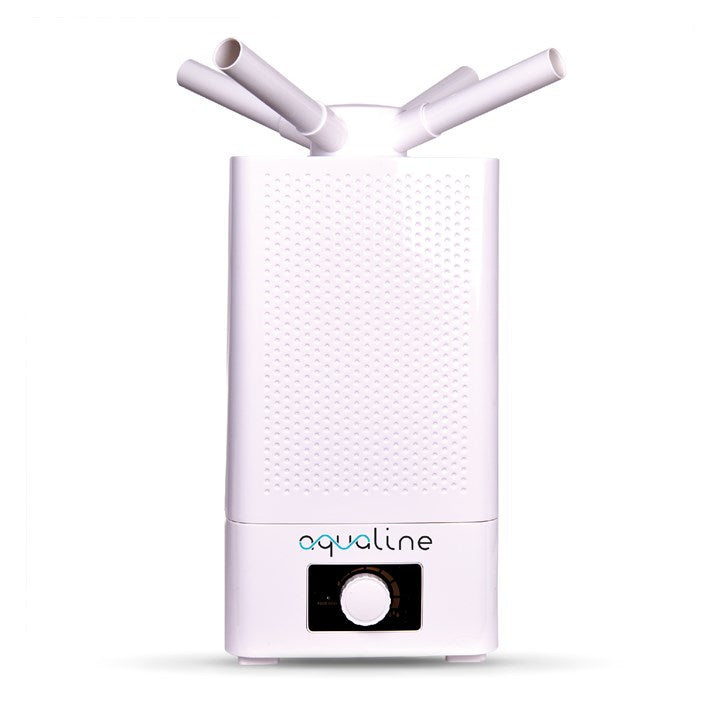 Aqualine "The Multi Mist" Humidifier 11ltr
Elevate Your Indoor Garden Experience lush and vibrant growth with the Multi Mist, an 11L humidifier designed to enhance the air's moisture content, ensuring optimal conditions for your plants while preventing dehydration. With four adjustable arms, this versatile device ensures comprehensive coverage for spaces up to 100m². 

 
Banish Dry Soil and Dehydration Worries
Low humidity can cause soil to harden, hindering root development and nutrient absorption. This often leads to wilting and reduced yields. The Multi Mist humidifier empowers your plants to flourish indoors, eliminating the risk of shriveling, wilting, and dehydration.
Customizable Exit Arms for Even Distribution
Each adjustable arm extends in a distinct direction, guaranteeing uniform coverage and consistent conditions for all plants.
Where and When to Use the Multi Mist Humidifier?
Suitable for all indoor growing environments, including tents, greenhouses, and home spaces, the Multi Mist is most effective in areas between 60-100m². While it can be used anytime, it is especially beneficial during the flowering stage or when external air is exceptionally cold and dry.
Effortless, Plug-and-Play Operation
Simply plug this mains-operated device into an outlet, and the adjustable arms will efficiently reach all corners of your grow room, eliminating the need to position it close to plants. Regularly monitor humidity levels for optimal results.
Unparalleled Control with the Multi Mist Humidifier
The Multi Mist offers a degree of precision unmatched by standard humidifiers. With a dial setting ranging from 0% to 100%, you can fine-tune vapor levels according to your grow space size, weather conditions, and plant growth stage.
Four exit arms ensure equal distribution in all directions and can be raised or lowered for comprehensive coverage.
Upgrade your LED Grow Room today and eliminate low Humidity Conditions sometimes caused by LED Grow Lights. Change the game with this incredible value Multi Mist Humidifier. 

Key Features:
• Industrial-grade humidifier for thriving plants
• Boosts moisture levels in grow spaces
• 11-liter capacity, dispensing 800ml of moisture per hour
• Four adjustable exit arms for maximum reach
• 0-100% dial setting for precise control
• Suitable for grow spaces between 60-100m²
• RoHS and UKCA certified
Brand: Aqualine
Capacity: 11L
Weight: 3kg
Product Dimensions: 265 x 265 x 470mm
Footprint: 60-100m²
Power Adjustable?: Yes