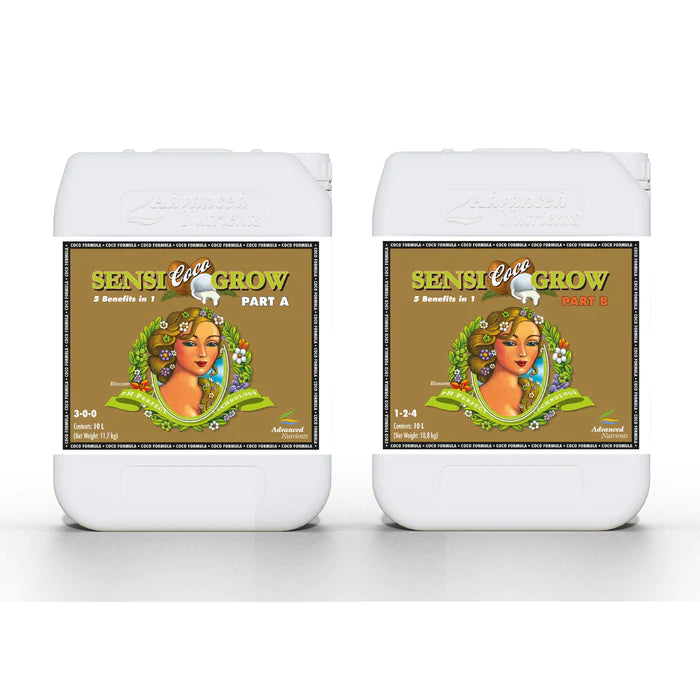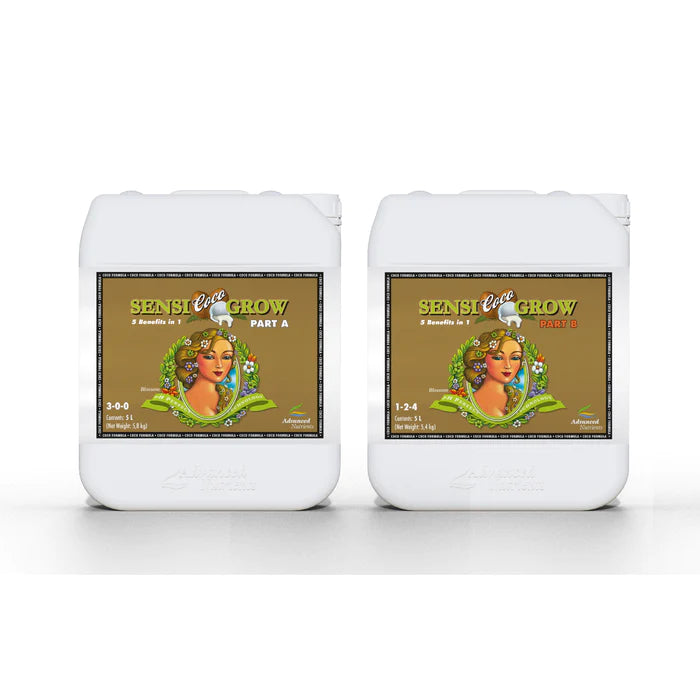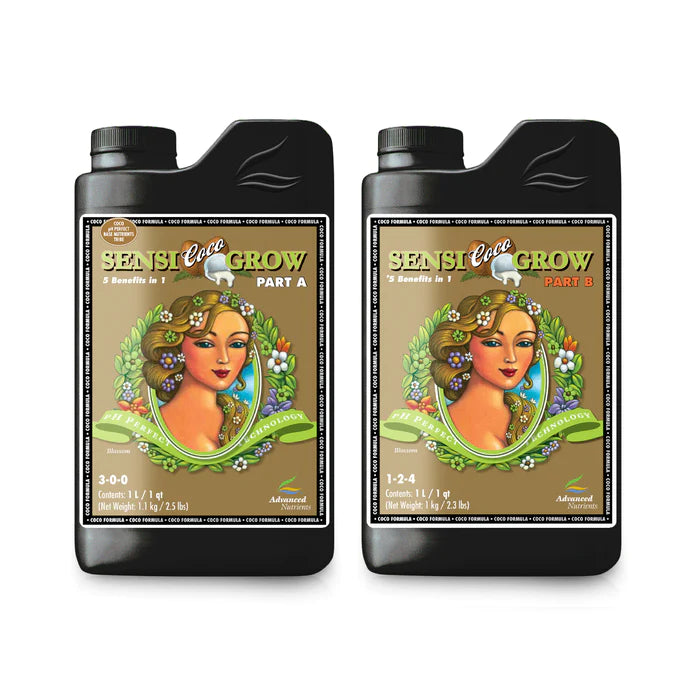 Advanced Nutrients - Sensi Coco Grow
Advanced Nutrients Sensi Coco Grow
Advanced Nutrients Sensi Coco Grow is a specialized nutrient formula designed to provide optimal nutrition for plants grown in coco coir substrates. It is specifically formulated to address the unique needs and characteristics of coco coir growing media.

Fine Tuned For Excellent Results

Next Day UK Delivery
For Increased Flavour & Terpenes

Massive Crops

Especially Formulated For Coco
Enhances Flavonoids & Botanicals

From The Experts At Advanced Nutrients
Pay As You Grow With Klarna
Fine Tuned To Achieve Excellent Results
Sensi Coco Grow has been fine-tuned to achieve excellent results in coco coir by adjusting its formula. It includes additional calcium and magnesium, which are essential elements for healthy plant growth and development. By providing these nutrients in the right proportions, Sensi Coco Grow helps ensure that plants in coco coir receive the essential building blocks for vigorous vegetative growth.
Producing High-Quality Crops
One of the key features of Sensi Coco Grow is its ability to support inexperienced growers in producing high-quality crops. Its carefully balanced formula takes into account the specific requirements of plants in the vegetative cycle, providing them with the necessary nutrients for robust and healthy growth.
Thrive In Coco Coir
By using Sensi Coco Grow, growers can have confidence that their plants are receiving the optimal nutrition they need to thrive in coco coir. It is a product that enables growers, both inexperienced and experienced, to achieve competition-standard crops by providing the right nutrients at the right time during the vegetative phase.
Advanced Nutrients Sensi Coco Grow is a valuable tool for coco coir growers, allowing them to achieve luscious, healthy growth and set the foundation for a successful crop.