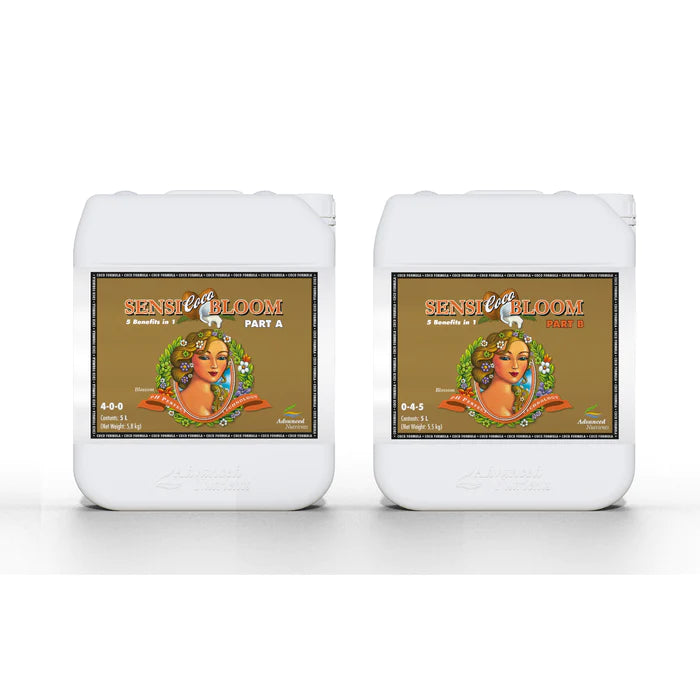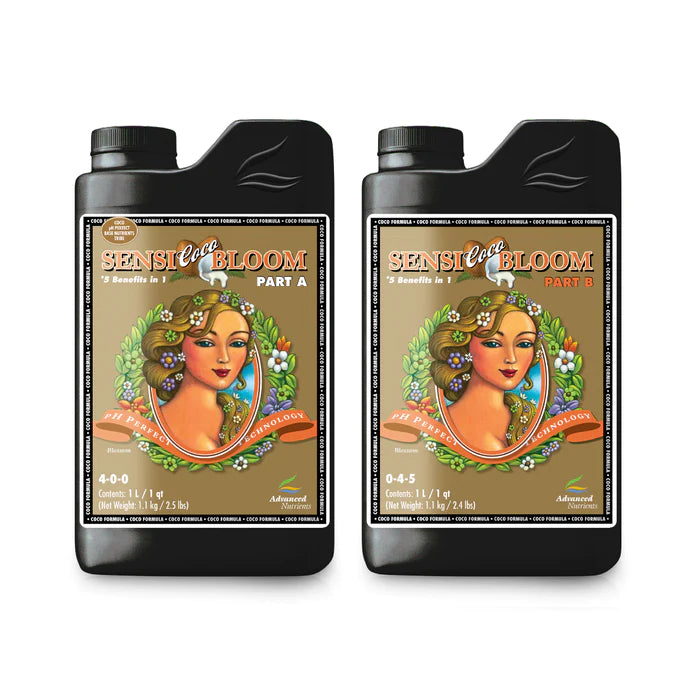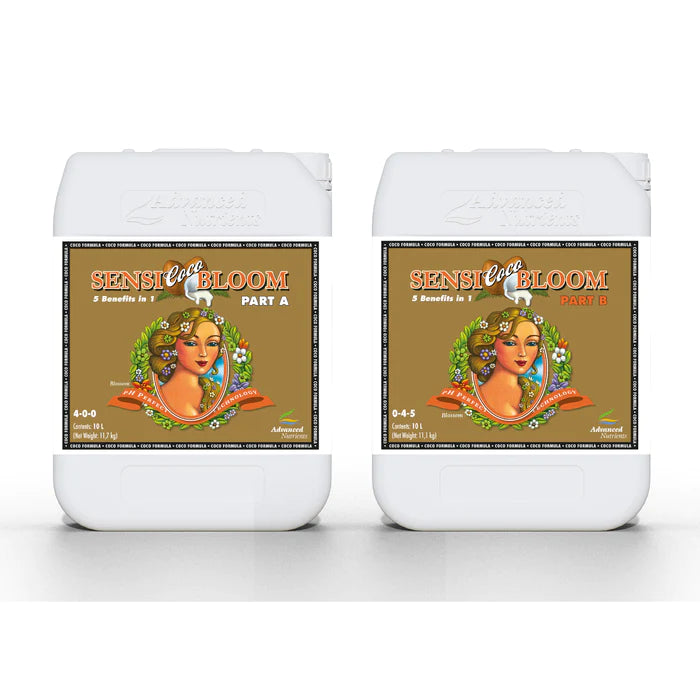 Advanced Nutrients - Sensi Coco Bloom
Advanced Nutrients Sensi Coco Bloom
Advanced Nutrients Sensi Coco Bloom is a specialized two-part nutrient formula designed to provide complete nutrition for plants during the flowering phase when grown in coco coir substrates. It is specifically formulated to meet the changing nutrient requirements of plants as they transition into the blooming phase and approach maturity.

Fine Tuned For Excellent Results

Next Day UK Delivery
For Increased Flavour & Aroma

Complete Flowering Feed
Massive Crops

Especially Formulated For Coco
Enhances Flavonoids & Colours

From The Experts At Advanced Nutrients
Pay As You Grow With Klarna 
Achieve A Bountiful Bloom
During the flowering phase, plants require higher levels of phosphorus and potassium to support the development of flowers and achieve a bountiful bloom. Sensi Coco Bloom is carefully formulated with increased levels of these essential elements to ensure plants receive the necessary nutrients for robust flower production and heavy harvests.
Optimize Plant Performance
By using Sensi Coco Bloom, growers can provide their plants with a complete flowering feed that addresses their specific needs during this critical phase of growth. The two-part nutrient system allows for precise control and customization of nutrient ratios to optimize plant performance.
Provides The Essential Nutrients
Designed specifically for use in coco coir growing media, Sensi Coco Bloom takes into account the unique characteristics of coco coir and provides the essential nutrients required for successful flowering in this substrate.
With Sensi Coco Bloom, growers can expect high yields and impressive flower development as the plants progress through the blooming phase. It is a reliable and effective nutrient solution for growers using coco coir, ensuring plants receive the necessary nutrition for optimal bloom and harvest results.