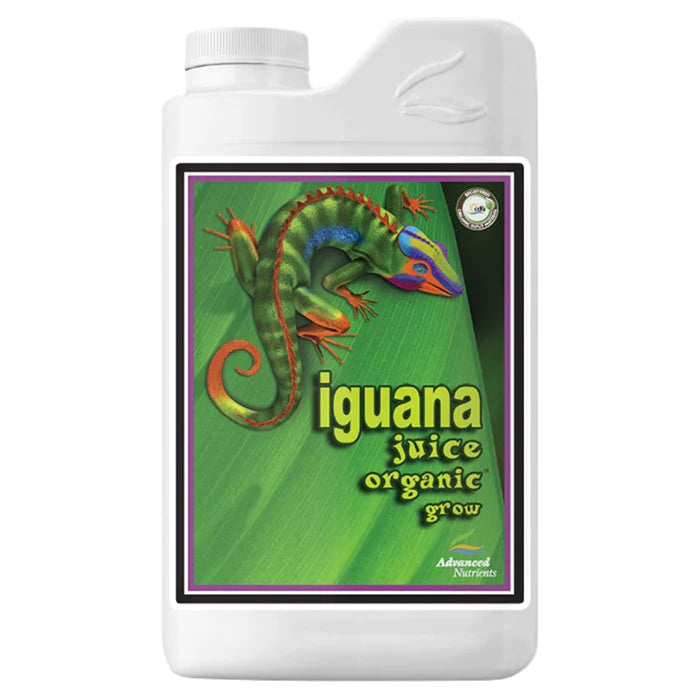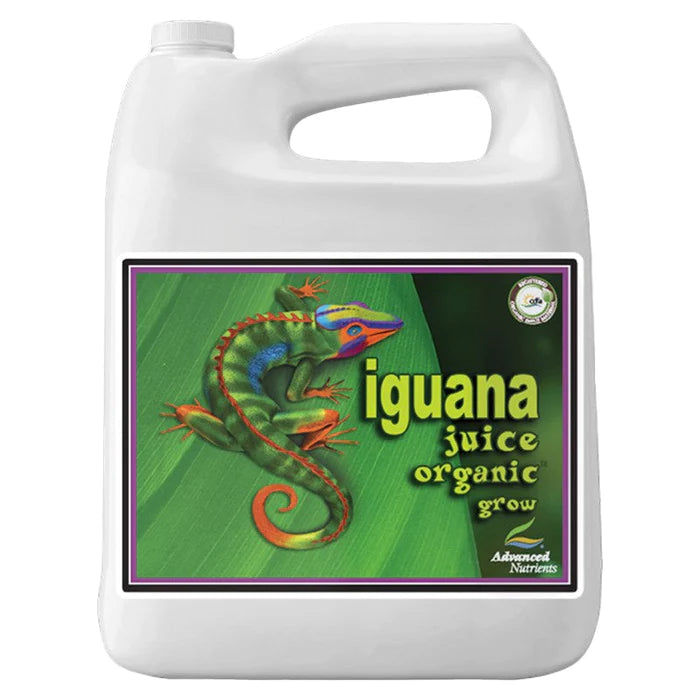 Advanced Nutrients - Iguana Grow
Advanced Nutrients Iguana Grow
Advanced Nutrients Iguana Juice Grow is a 100% organic fertilizer that is formulated to promote vigorous plant growth and prepare them for a productive flowering phase. With its blend of over 80 natural ingredients, Iguana Juice Grow provides plants with the essential nutrients they need for healthy development.
100% Natural & Organic

Next Day UK Delivery
For A Bountiful Harvest

Enhance Nutrient Availability

Improved Yields
Exceptional Quality Flowers

Better Flavour & Aroma
Over 80 Natural Ingredients

From The Experts At Advanced Nutrients
Pay As You Grow With Klarna
100% Natural. 100% Organic
Being a completely natural solution, Iguana Juice Grow offers a sustainable and eco-friendly approach to plant nutrition. It contains carefully selected organic ingredients that induce root growth, leading to taller and more robust plants. By enhancing root development, plants are able to efficiently absorb nutrients, resulting in optimal growth and performance.
Strong Stems & Short Internodes
One of the key benefits of Iguana Juice Grow is its ability to prepare plants for the flowering period. It promotes the formation of strong stems and short internodes, which contribute to the development of compact plants capable of producing abundant flowers. This sets the stage for a successful flowering phase and ultimately leads to impressive yields.
For Indoor & Outdoor Growers
While Iguana Juice Grow is designed for indoor cultivation, it can also be used outdoors in flowerpots or directly in the ground with equally remarkable results. It provides a reliable organic solution for growers who prefer a natural approach to plant nutrition.
By incorporating Advanced Nutrients Iguana Juice Grow into your cultivation routine, you can expect to see green and healthy plants with strong roots, compact structure, and excellent potential for a bountiful flowering period.