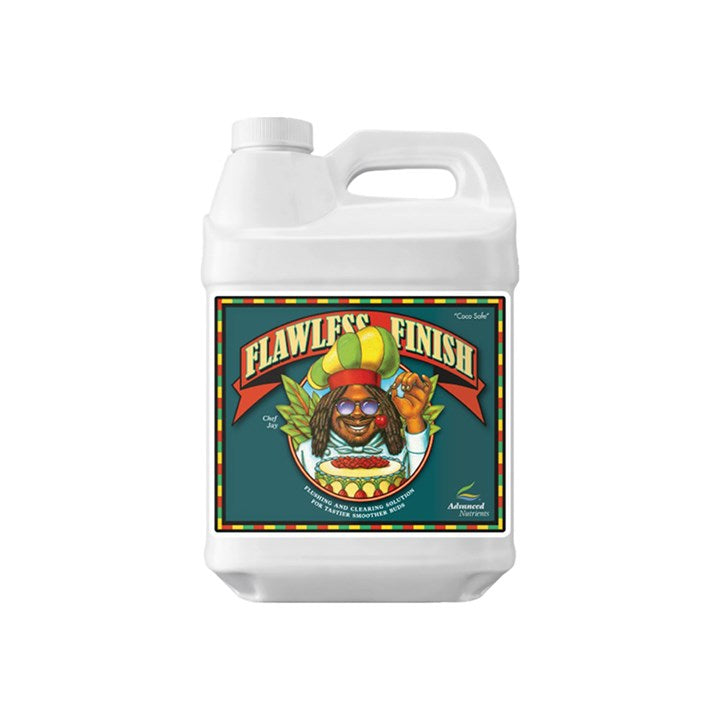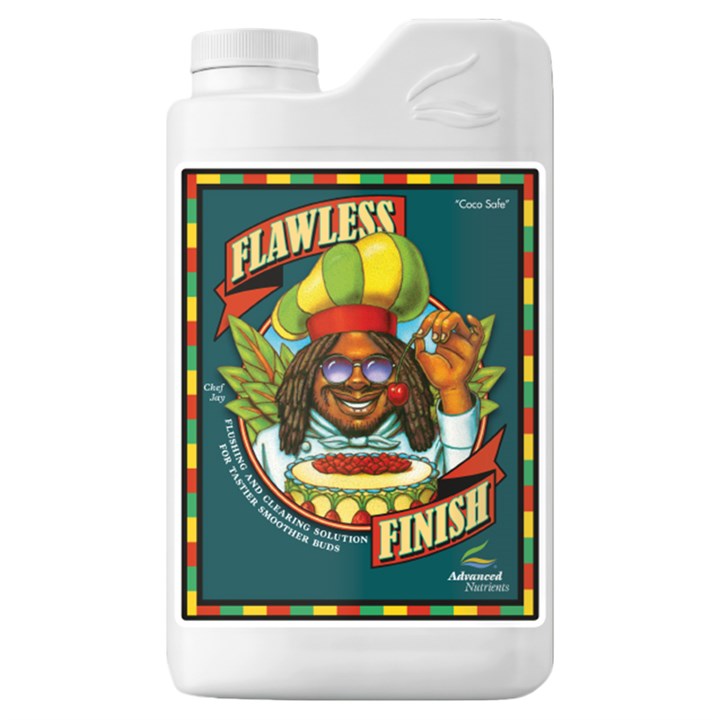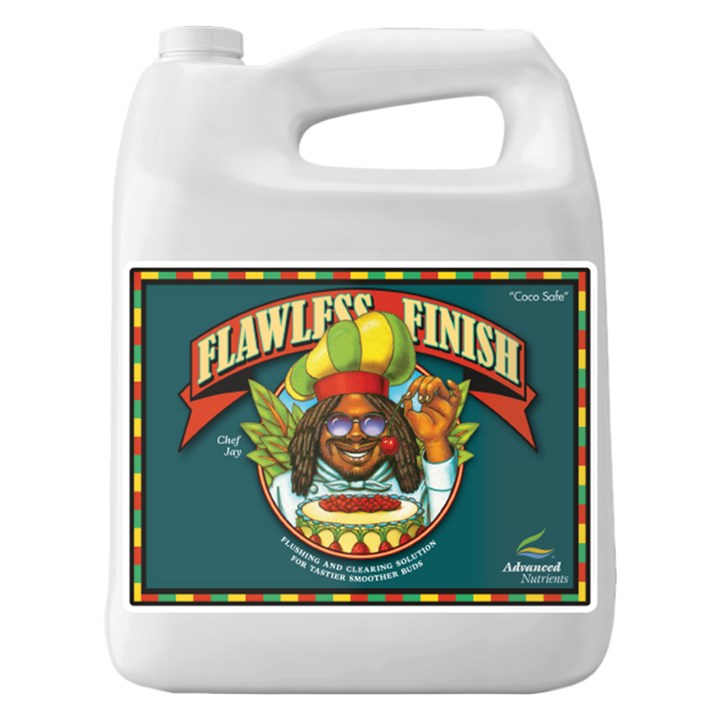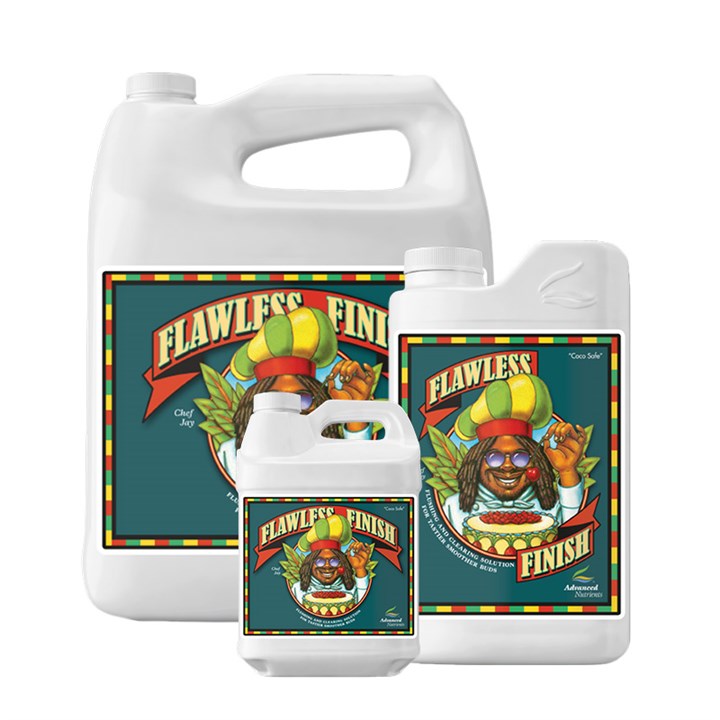 Advanced Nutrients - Flawless Finish
A high quality flushing and clearing solution from Advanced Nutrients. For smoother, more flavourful and healthier buds.
The unique blend of flushing agents has been developed by the super clever guys at Advanced Nutrients to help the grower rid medicinal harvests of salts, chemicals and toxins.
The active blend found within Flawless Finish will give users confidence that the product is pure and free of chemicals and salt build ups.
Flawless Finish purges your plant of all the nasty stuff that causes harsh and unhealthy product.
This product is essential for those where purity is of high importance and it has become a staple for those who demand purity for medicinal or edible products.  
WHY USE FLAWLESS FINISH?
Helps to remove chemical build up from within plants.
Kick starts plant metabolism to process stored nutrients.

Better flavour, better aroma.
Specially selected for LED Grow Light users
Assists plants to detox from salts, chemical waste products.
A must have for any professional grower.
For a purer, cleaner, more flavourful product.
For use in soil, hydroponic and all mediums.