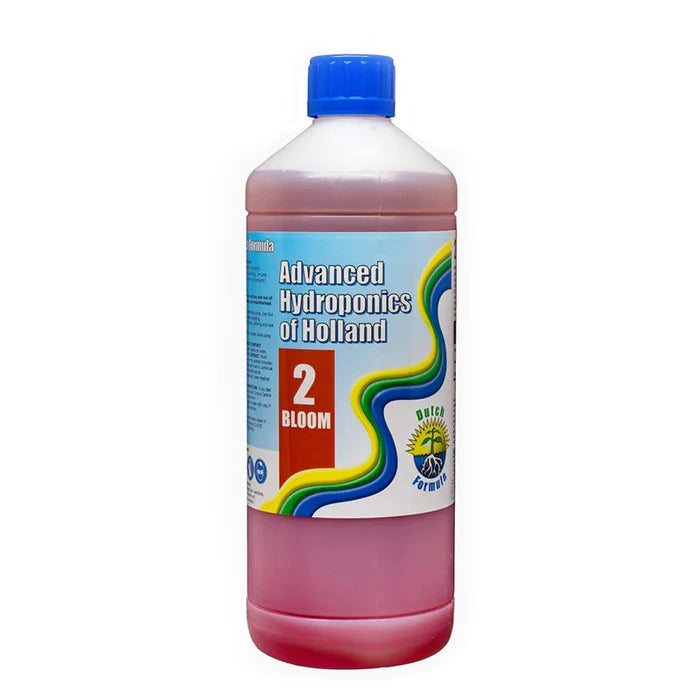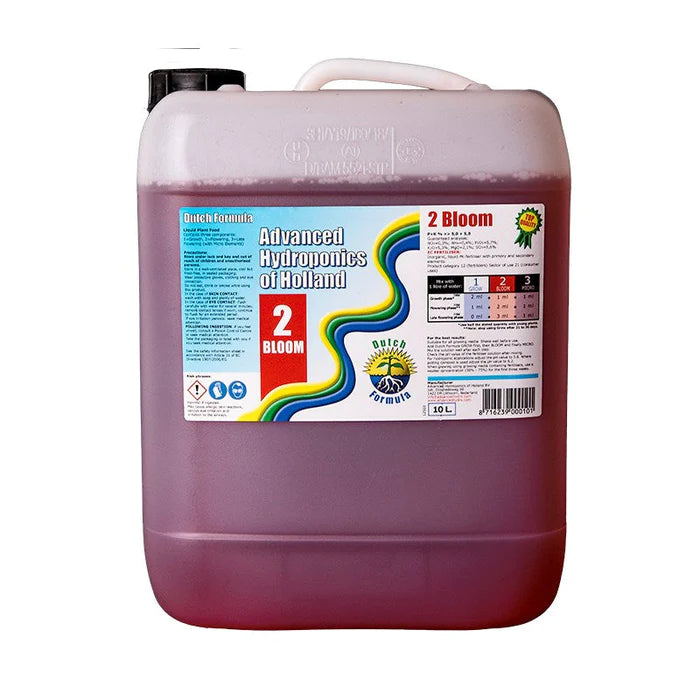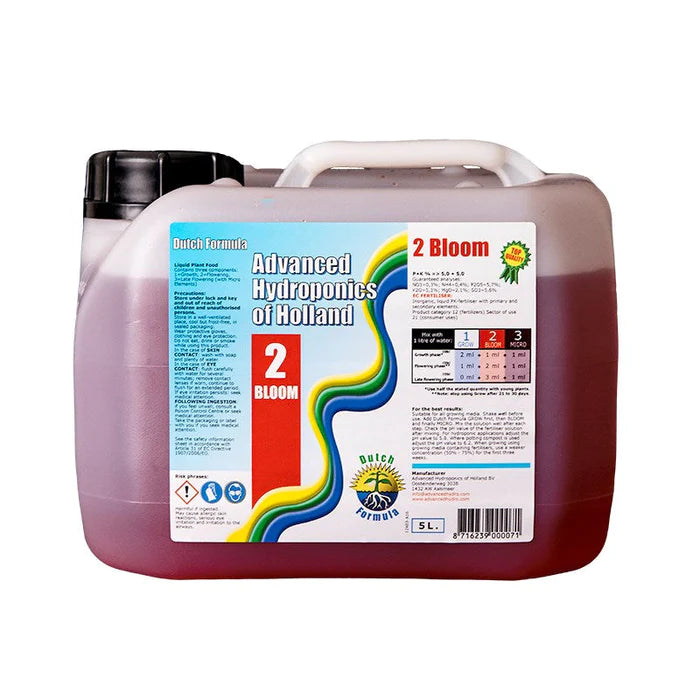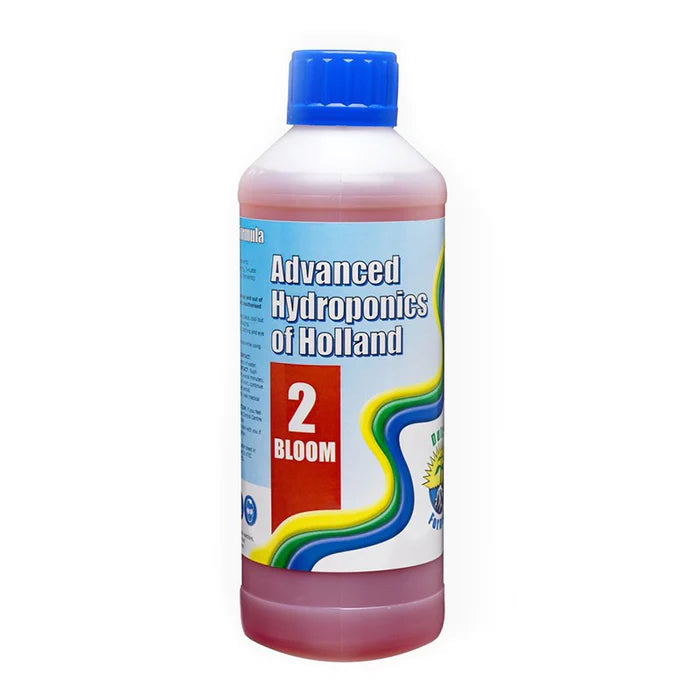 Advanced Hydroponics Of Holland - Dutch 2 Bloom
Advanced Hydroponics Of Holland - Dutch 2 Bloom
The Advanced Hydroponics of Holland Dutch 2 Bloom Formula is part of their 3-part nutrient system designed to provide essential nutrients to plants throughout their growth cycle. Dutch Formula Bloom 2 is specifically formulated for the flowering phase of plant growth, from the beginning of flowering until the flushing stage.
For Abundant Harvests

Next Day UK Delivery

Increased Flower Size & Density

Essential Nutrients & Minerals

For Soil & Hydroponics 
Exclusive Ingredient Blend
From The Experts In Holland
Optimum Nutrient Absorption
Pay As You Grow With Klarna
From The Dutch Experts
This highly concentrated formula is suitable for use in all growing media, whether you are growing hydroponically, in soil, or using other growing mediums. It is designed to be user-friendly, making it suitable for both beginner growers and experienced cultivators.
Optimal Flower Development
By following the recommended dosing rates based on the specific growth stage, you can ensure that your plants receive the necessary nutrients for optimal flower development and overall growth. The Dutch Formula line offers a convenient and effective solution for fertilization, allowing you to achieve great results in your cultivation efforts.