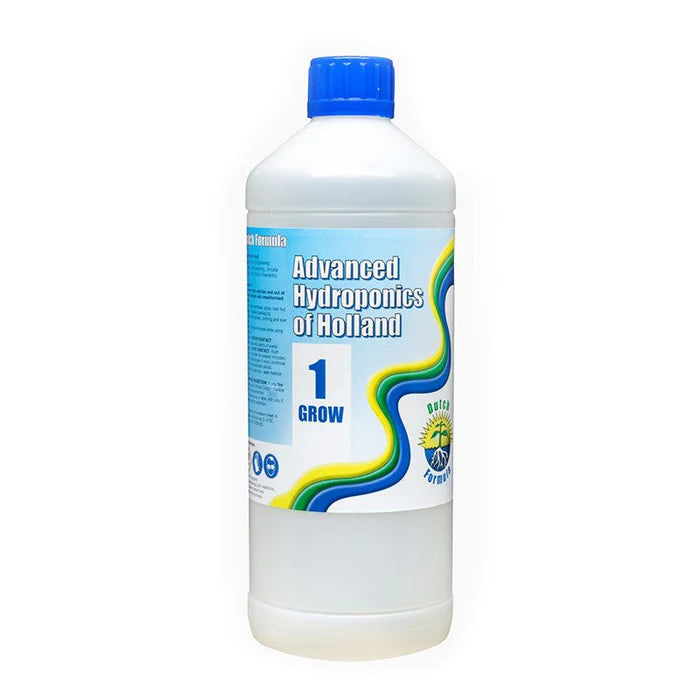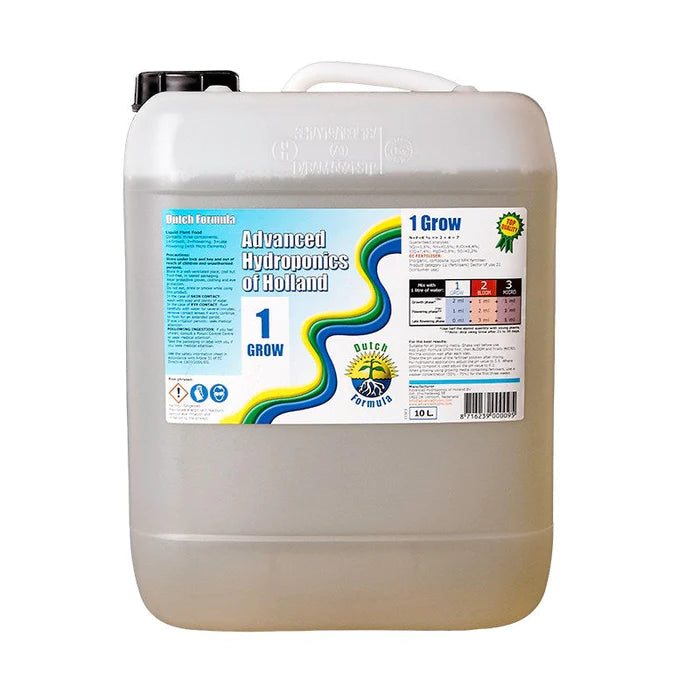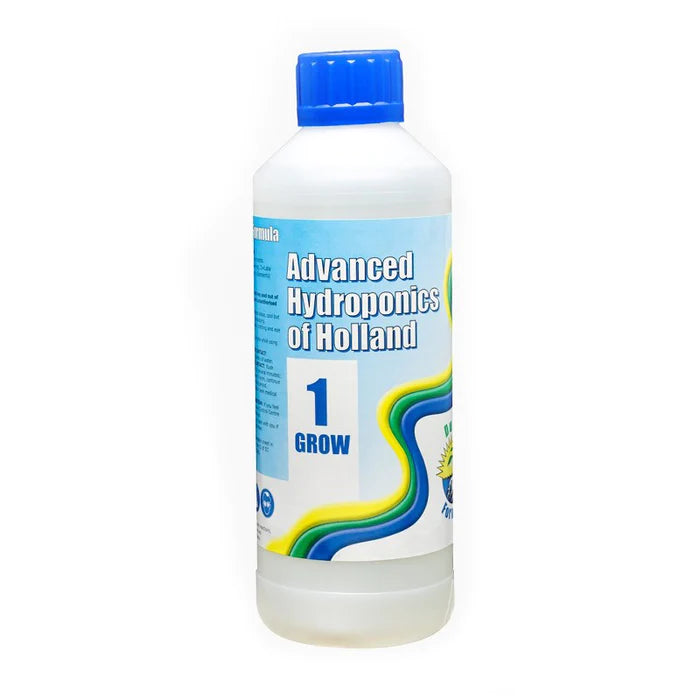 Advanced Hydroponics Of Holland - Dutch 1 Grow
Advanced Hydroponics Of Holland - Dutch 1 Grow
Advanced Hydroponics of Holland Dutch Formula 1 Grow is a high-quality 3-part nutrient system designed to provide plants with essential nutrition during the growth phase. This component of the nutrient system allows plants to absorb all the important components needed for vigorous growth.

Abundant Bud Production

Next Day UK Delivery
Greater Stronger & More Robust Plants
Plant Active Elements
Exceptional Quality Flowers

Better Flavour & Aroma
Forumated For Hydroponic Cultivators
From The Experts In Holland
Pay As You Grow With Klarna
Abundant Bud Production
During the growth phase, Dutch Formula 1 Grow promotes healthy plant development, with strong and dark green leaves and robust root systems. By providing the necessary nutrients in the right proportions, this nutrient solution supports optimal growth and prepares the plants for an abundant bud production during the flowering phase.
Premium Ingredients
The Dutch Formula 1 Grow is suitable for use in hydroponic systems as well as soil-based cultivation. It has been carefully formulated to meet the specific nutritional requirements of plants throughout their entire life cycle. Advanced Hydroponics of Holland has developed three special components that work synergistically to ensure optimal results when using this nutrient solution.
Consistent & Reliable Results
One of these components is Dutch Formula 1 Grow, which is designed to be user-friendly and suitable for growers of all levels of experience. Whether you are a beginner or an experienced grower, this nutrient solution is easy to use and provides consistent and reliable results.
Only The Best & Purest
Advanced Hydroponics of Holland takes pride in using only the best and purest ingredients in the manufacturing of their plant food products. They adhere to strict quality control standards to ensure the highest level of product quality and performance.
By using Advanced Hydroponics of Holland Dutch Formula 1 Grow as part of your nutrient regimen, you can provide your plants with the necessary nutrition to support healthy growth and lay the foundation for a successful flowering phase.