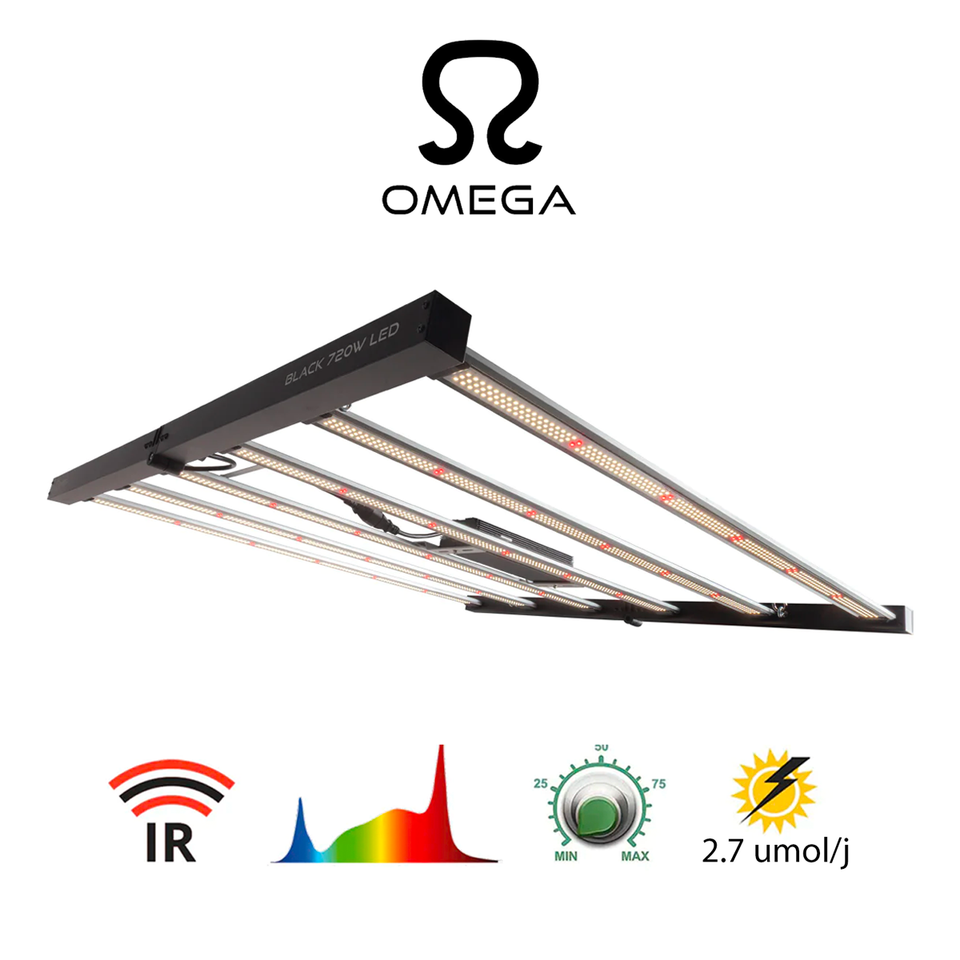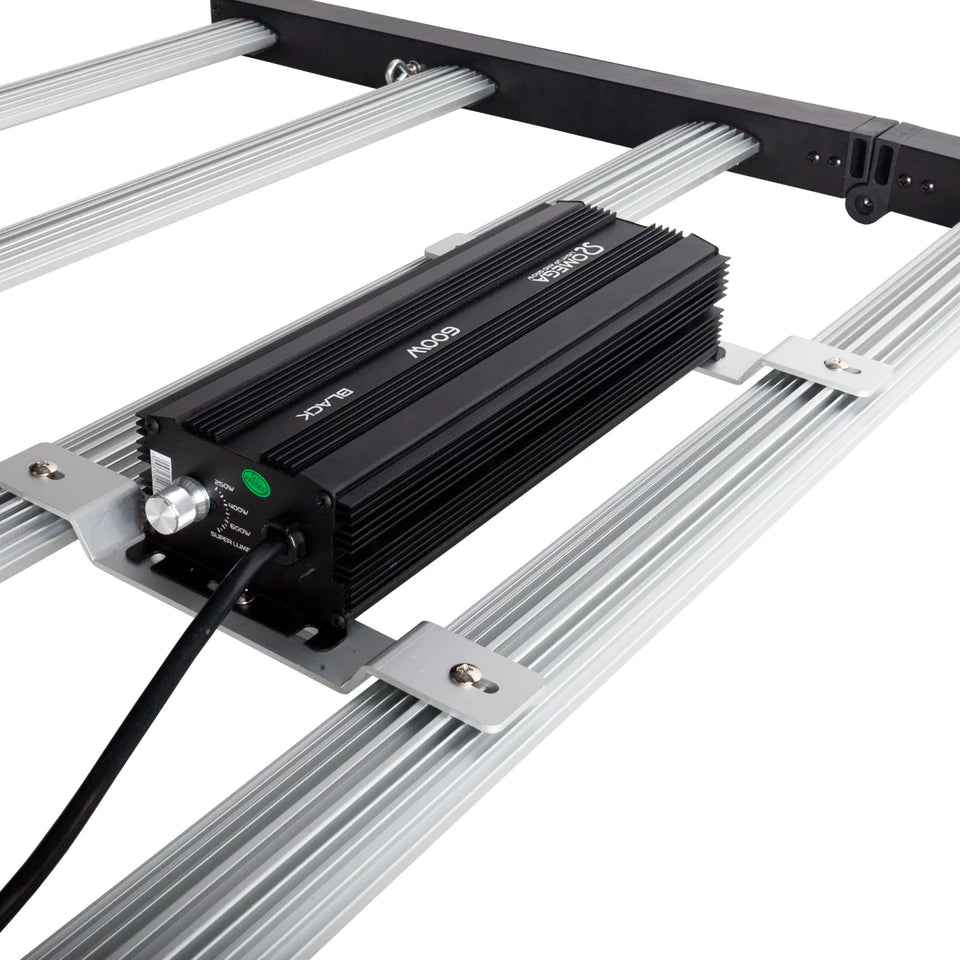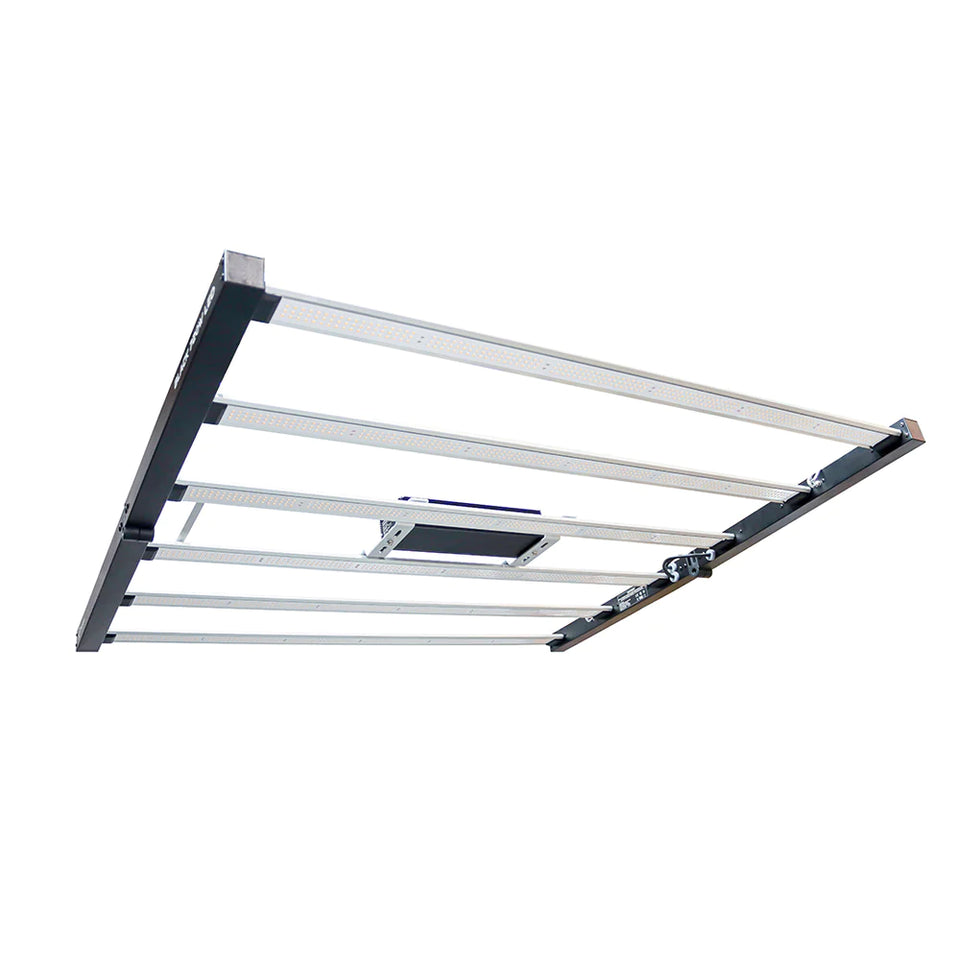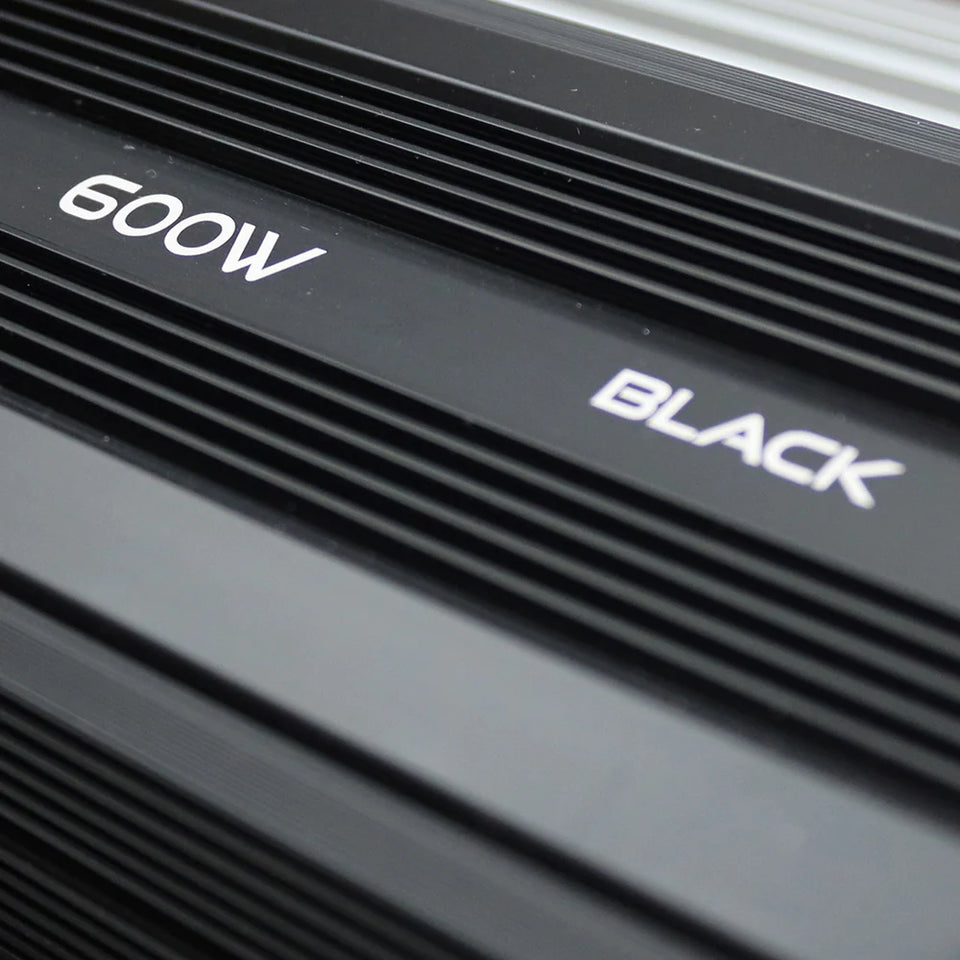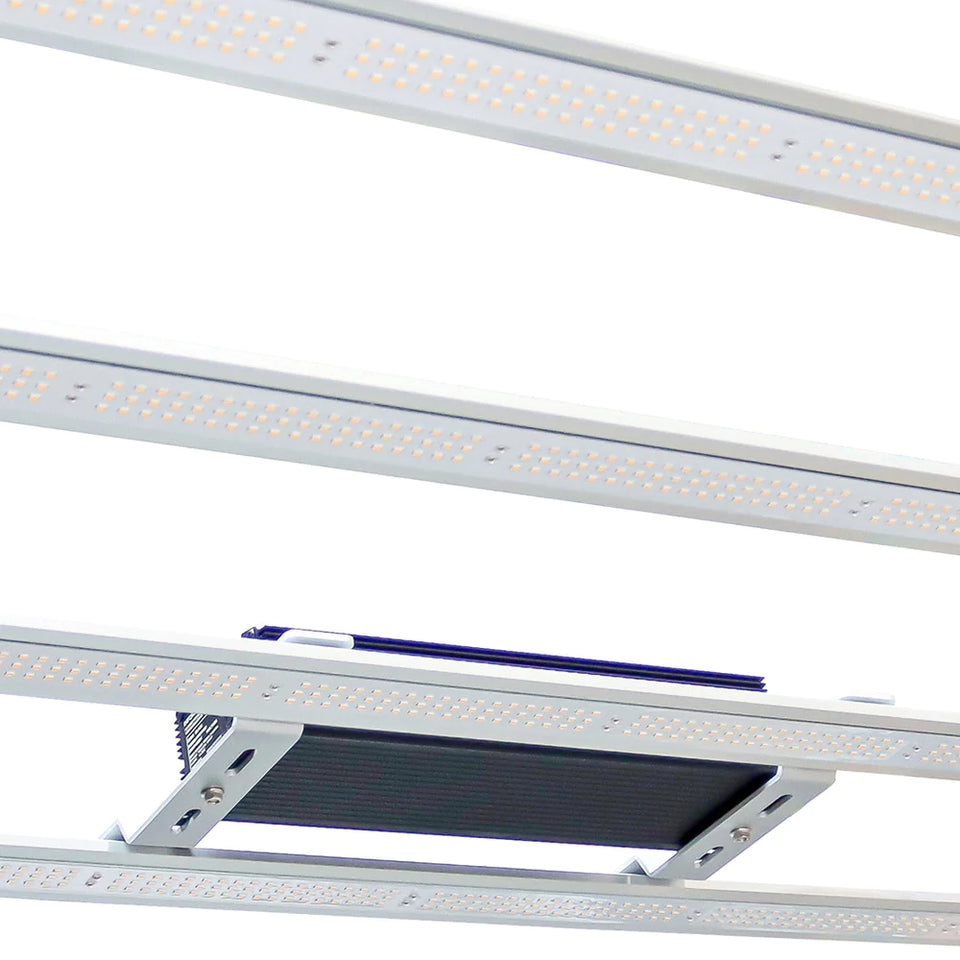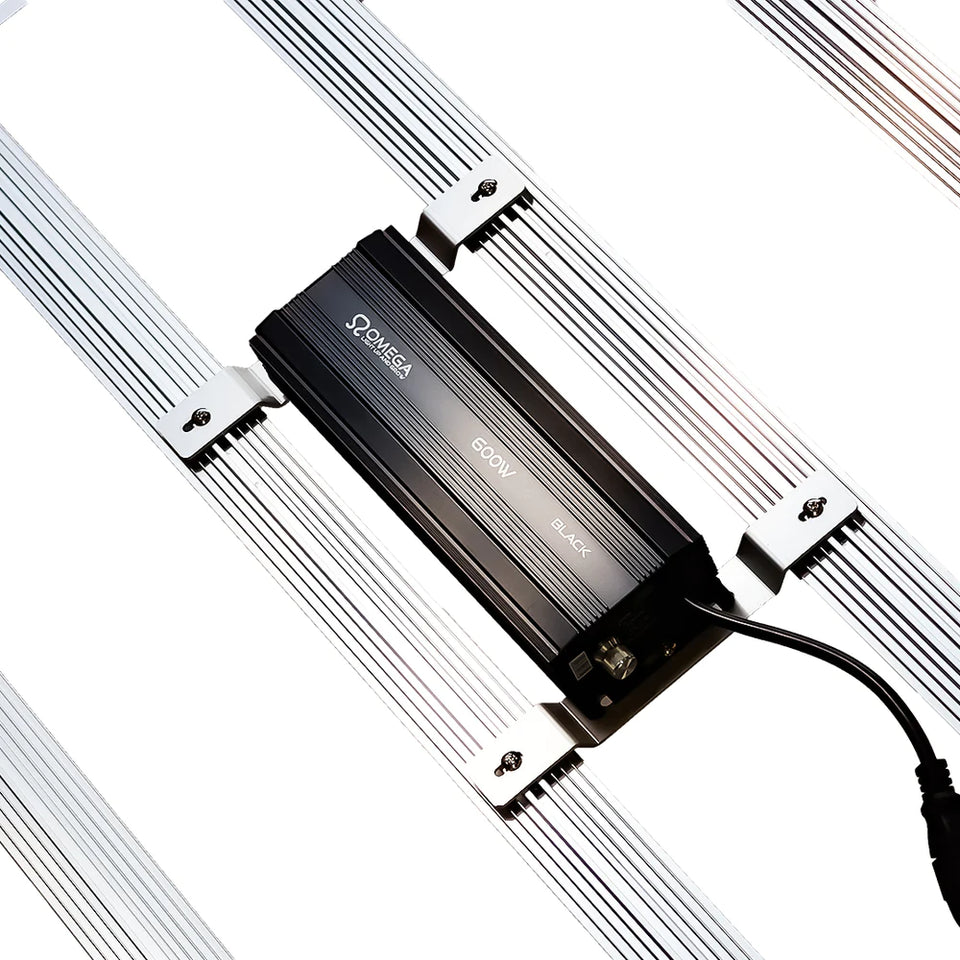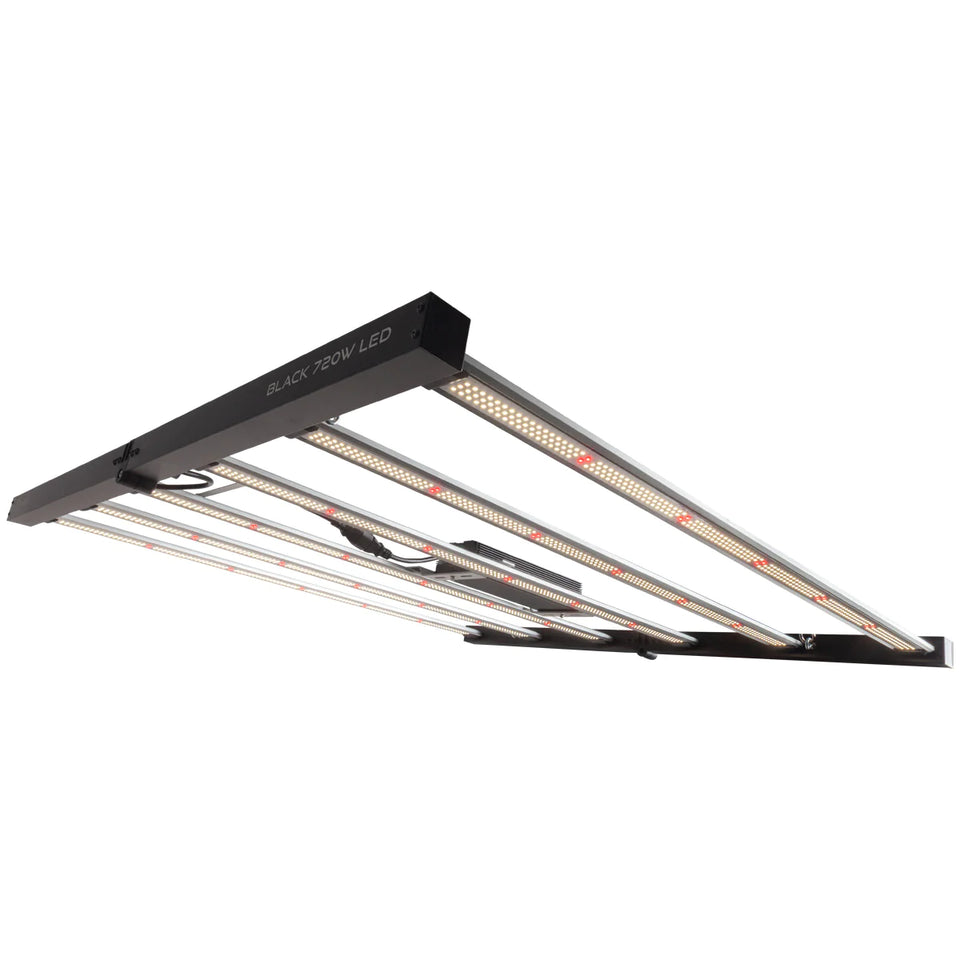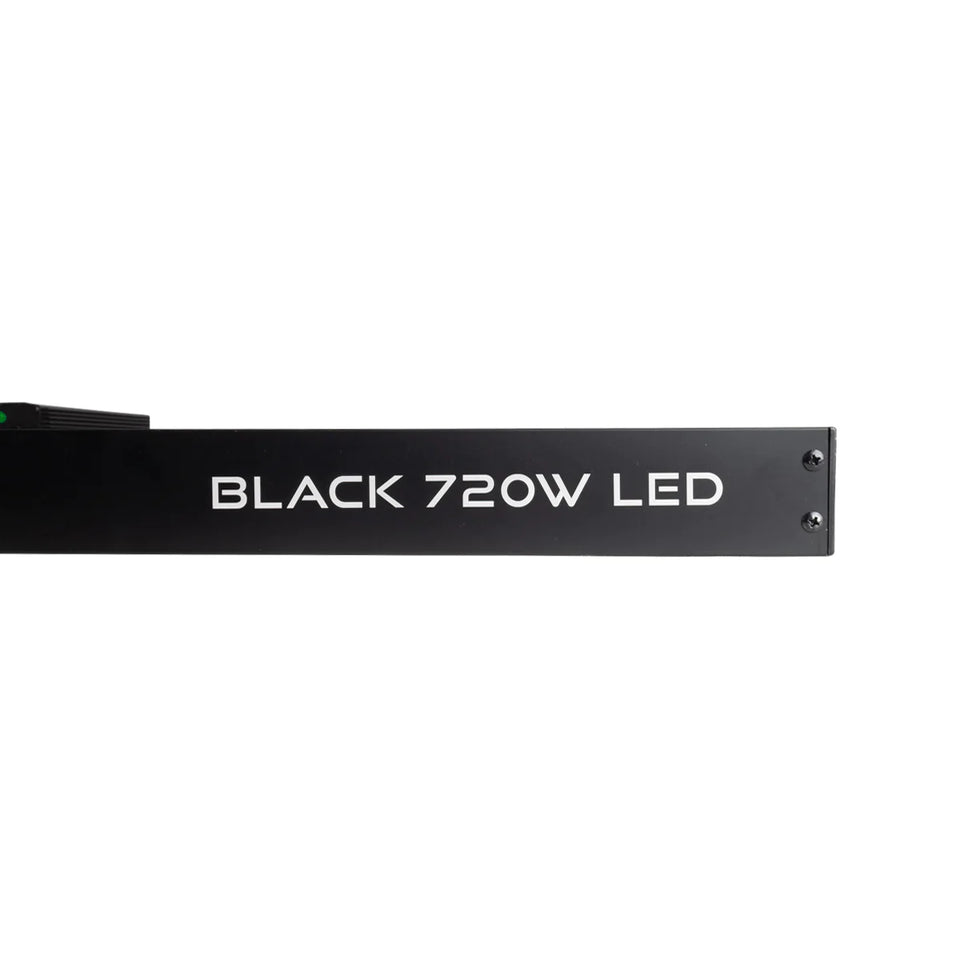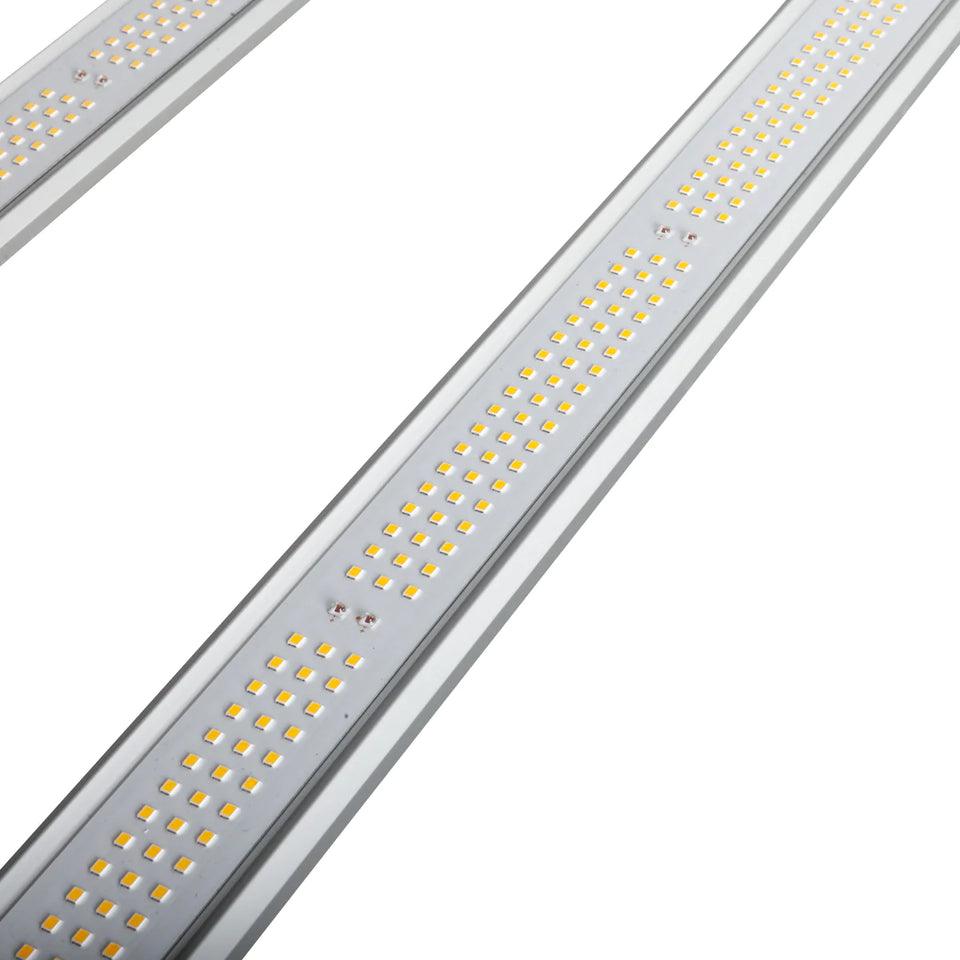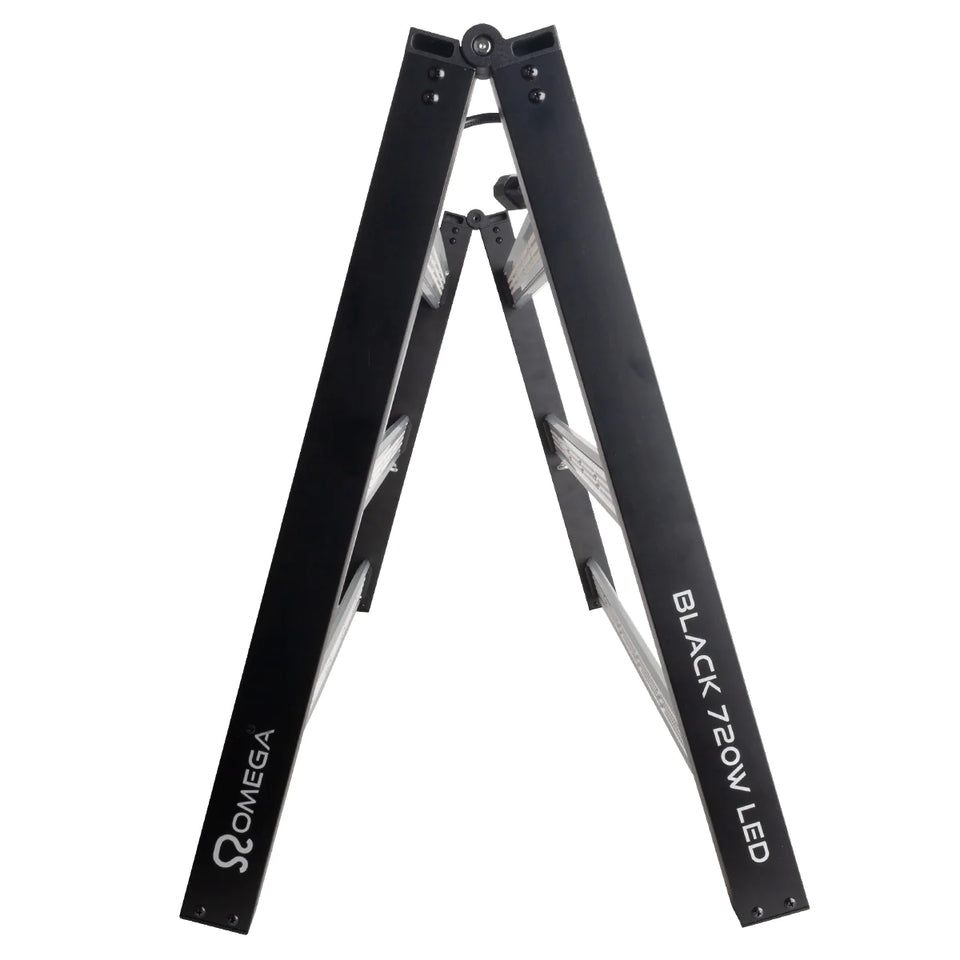 Omega Black 720w LED Grow Light
Revolutionise your indoor growing game with the Omega Black 720W LED Grow Light, a pioneering solution designed to elevate your horticulture endeavours to new heights. From exceptional performance to remarkable energy efficiency, this cutting-edge grow light is your ticket to bountiful yields and vibrant plant health, all at an unbeatable value.
Massive 2.7

umol/j Efficacy 

Free Next Day UK Delivery
Ultra High Intensity 1950 μmol/s PPF output.

Controllable Output with 4 Way Click Points.
Improved Thermal Dissipation 
Enhanced Flower Production
Outstanding Value For Money 
Detachable Driver for Space & Heat Efficiency
3 Year Manufacturers Warranty
Outperforms 1200w of HPS
50000 Hours Life
Pay As You Grow in 3 instalments with Klarna
Daily Electricity Cost £2.16

Unmatched Affordability without Sacrificing Quality
Embrace an unparalleled fusion of cost-effectiveness and premium quality with the Omega Black 720W LED Grow Light. Priced at nearly half the cost of other similar grow lights, this powerhouse solution ensures that both budding hobbyists and seasoned cultivators can access top-tier horticultural technology without straining their budgets.
Unleash Remarkable Efficiency and Output
Don't let the price tag fool you. The Omega Black 720W LED Grow Light delivers an exceptional efficiency level of 2.7 µmol per watt, making it a top contender in the industry. With an impressive PPF of 1950 µmol/s, this light floods your plants with the perfect amount of energy, stimulating robust growth from seedling to harvest and ensuring you achieve the yields you've always dreamed of.
Innovative Cost-Saving Technology for Maximum Savings
Maximise your savings without compromising on performance with the Omega Black's ingenious use of a digital HPS ballast. This innovative choice significantly reduces operational costs, allowing you to enjoy the benefits of cutting-edge technology without worrying about skyrocketing expenses. If you're already equipped with a 600W digital ballast, you can opt for the standalone fixture and save even more money.
Tailored Spectrum for Optimal Plant Health
The Omega Black LED Grow Light offers a precisely balanced full spectrum, providing your plants with the ideal blend of red and blue light essential for robust growth throughout all stages. With this tailored spectrum, you can rest assured that your plants are receiving the perfect wavelengths to thrive and flourish under your care.
Effortless Control and Enhanced Durability
Take charge of your plant's growth with the user-friendly control dial, allowing you to effortlessly adjust the light intensity and spectrum according to your plant's specific requirements. Built from premium materials, the Omega Black is not only durable but also reliable, ensuring consistent performance and longevity throughout its 50,000-hour lifespan.
Elevate Your Indoor Gardening Journey with Omega Black
Unlock the full potential of your indoor plants with the Omega Black 720W LED Grow Light, the ultimate choice for achieving exceptional yields and vibrant plant health. Whether you're an enthusiastic hobbyist or a seasoned commercial grower, this revolutionary LED grow light is your gateway to a successful and thriving indoor horticulture experience. Embrace the future of cultivation with the Omega Black today!



Omega Black LED Grow Light Technical Specification
| | |
| --- | --- |
| Power | 720W |
| Input Voltage | 120-277V |
| Weight | 10.0 kg |
| HPS Equivalent | 1200w |
| Flower Footprint | 1.4m x 1.4m |
| Veg Footprint  | 1.75m x 1.75m |
| Light Distribution | 120° |
| PPFD | 1950  |
| Size | 112cm x 112cm x 8cm |
| PPF | 1830 umols/s |
| Spectrum | 660nm, 3000k, 5000k |
| Efficiency | 2.7 umols/J |
| Daily Electricity Cost | £2.16 |

Approximate costs of use based on 75% power for a 12 / 12 flowering cycle. 

*Calculated using theUK: Energy Price Guarantee (October 2022) electricity rate of 34.00 pence per kWh.