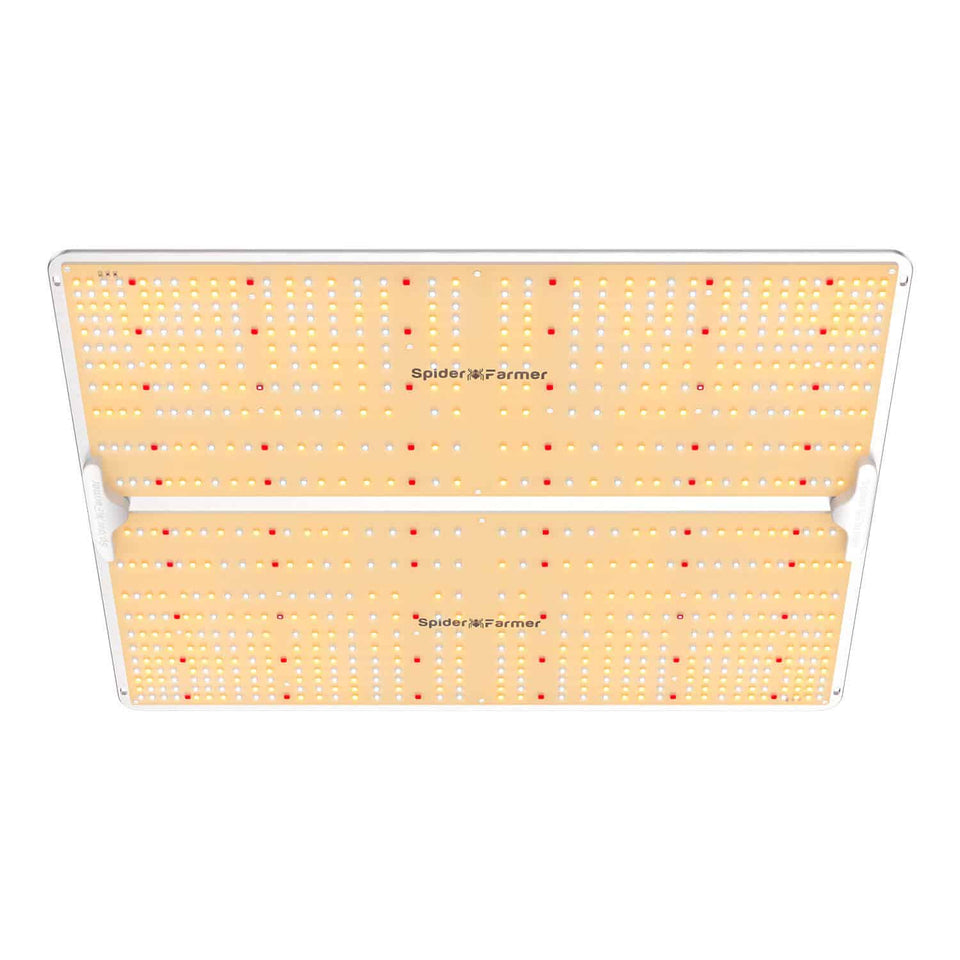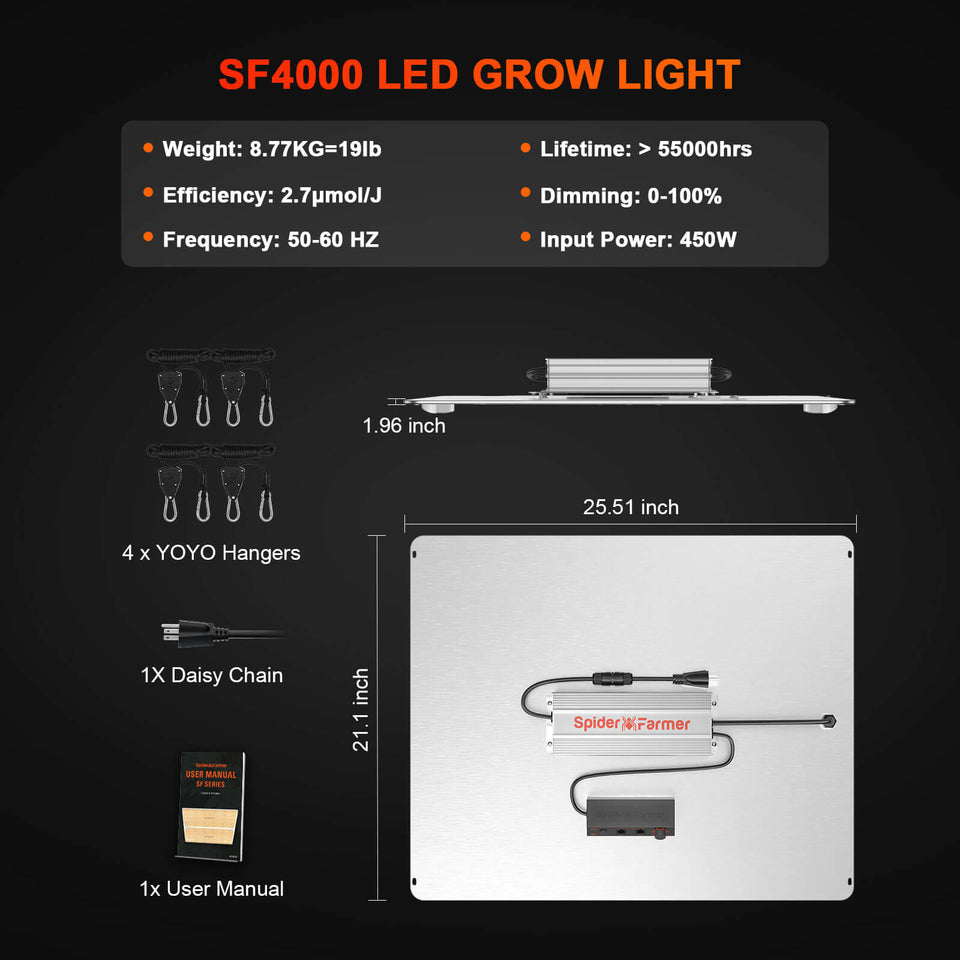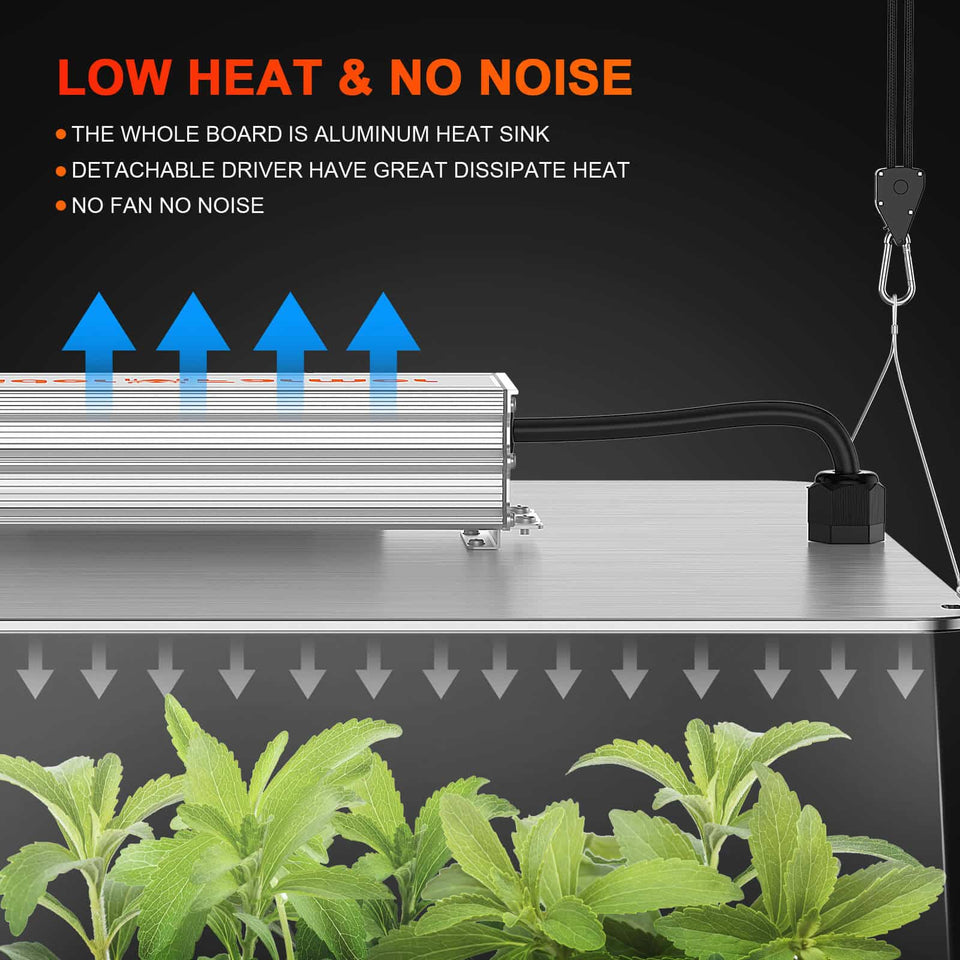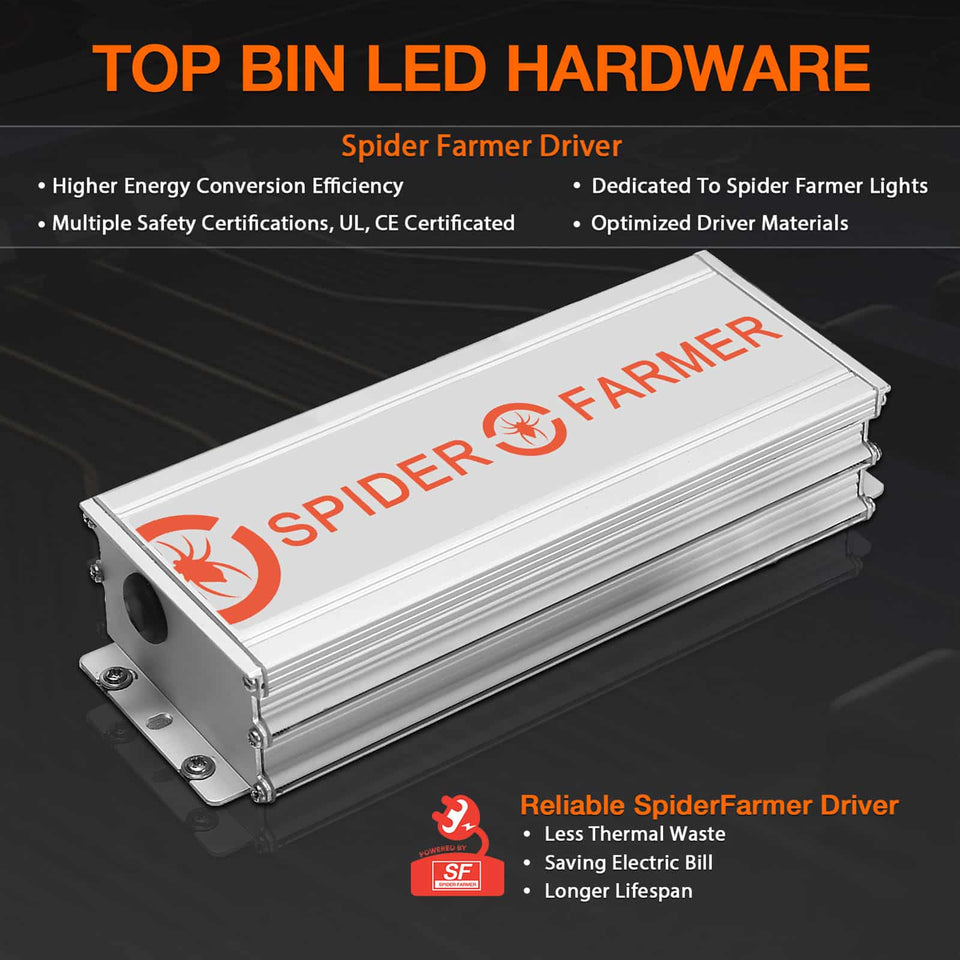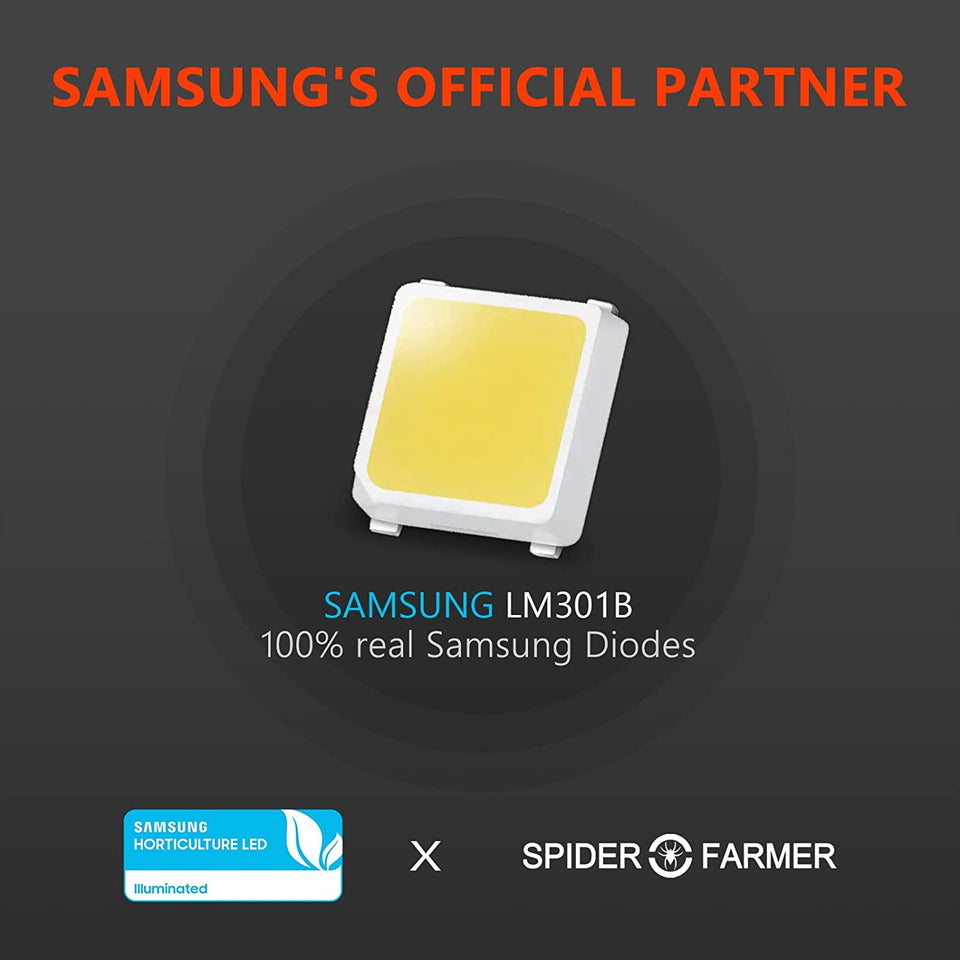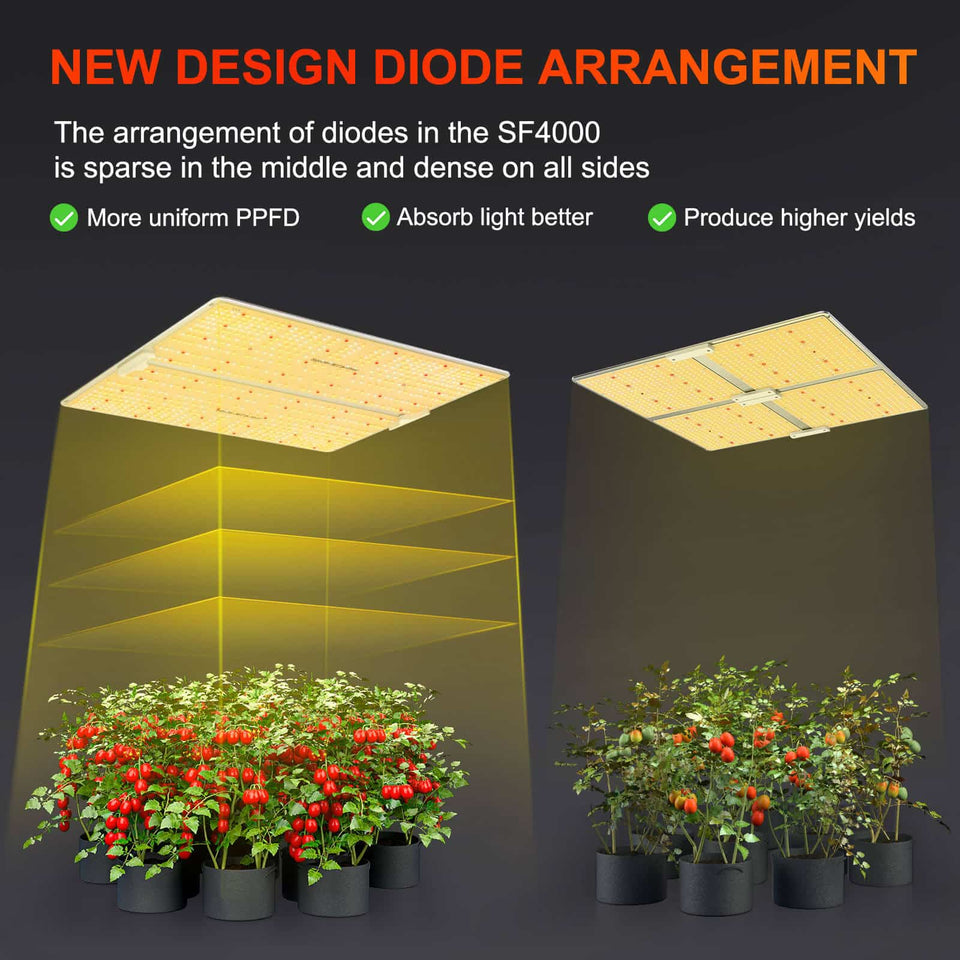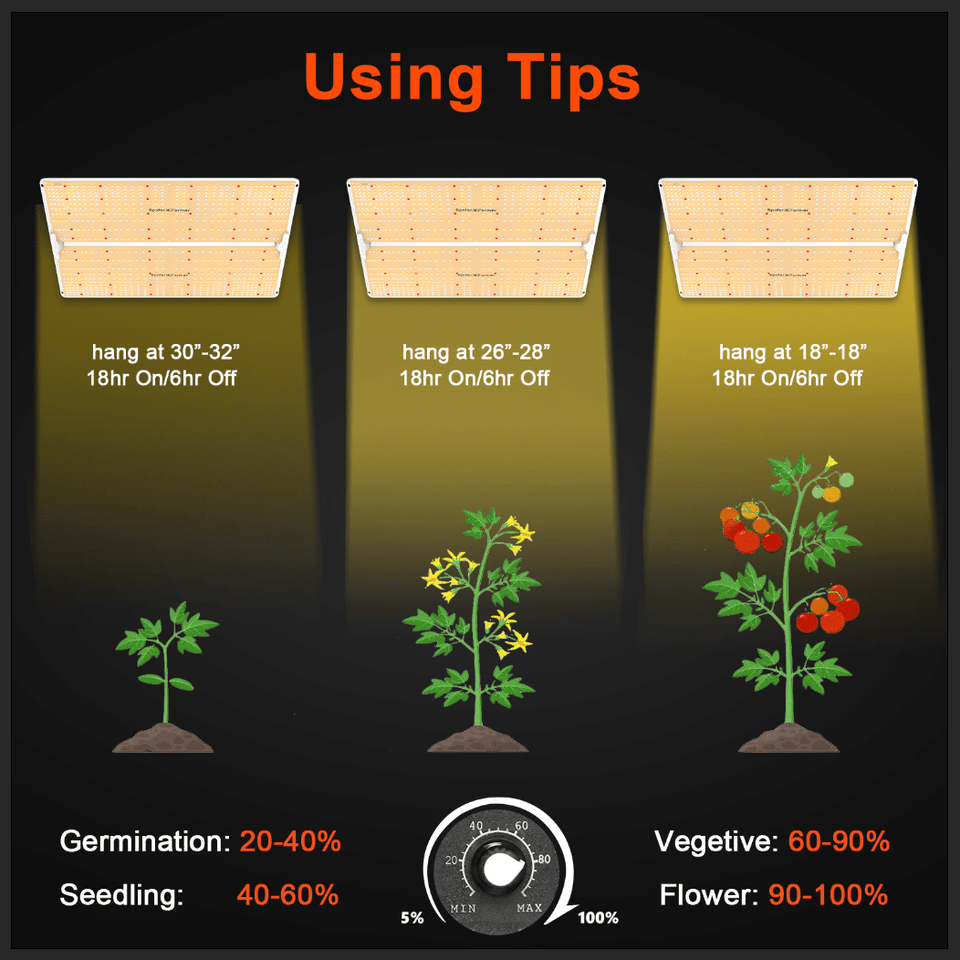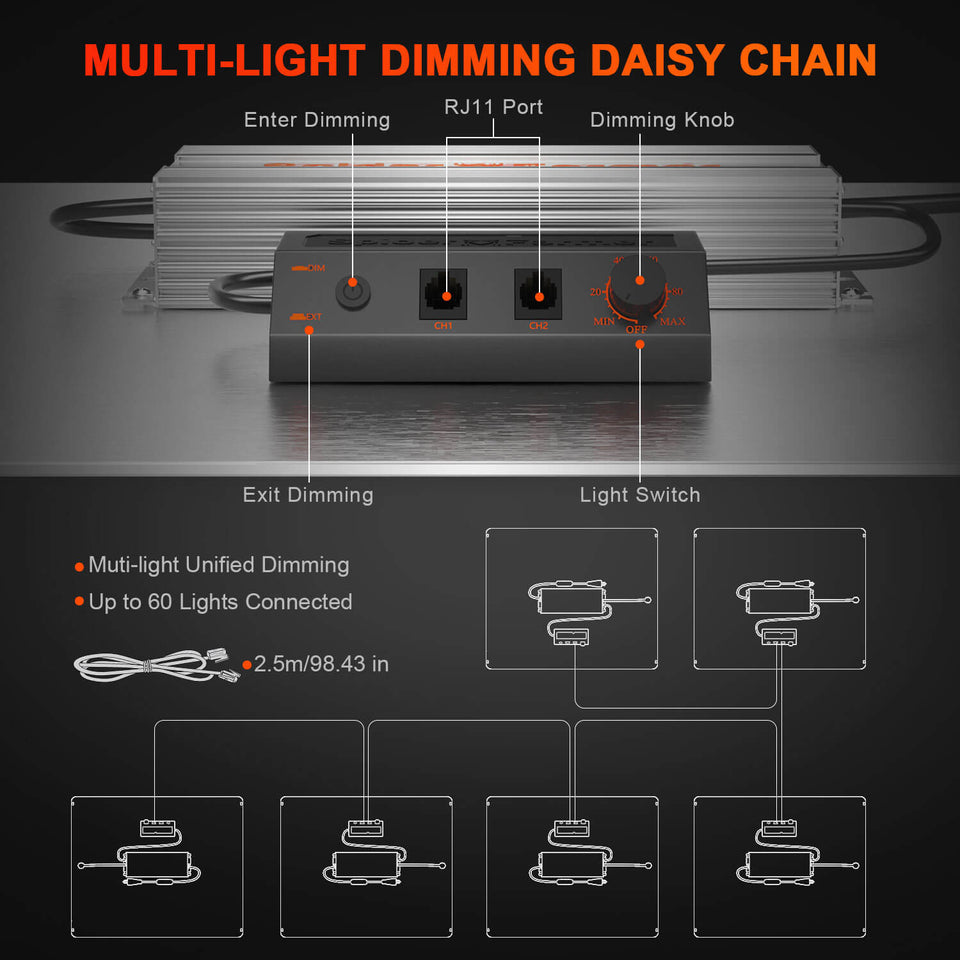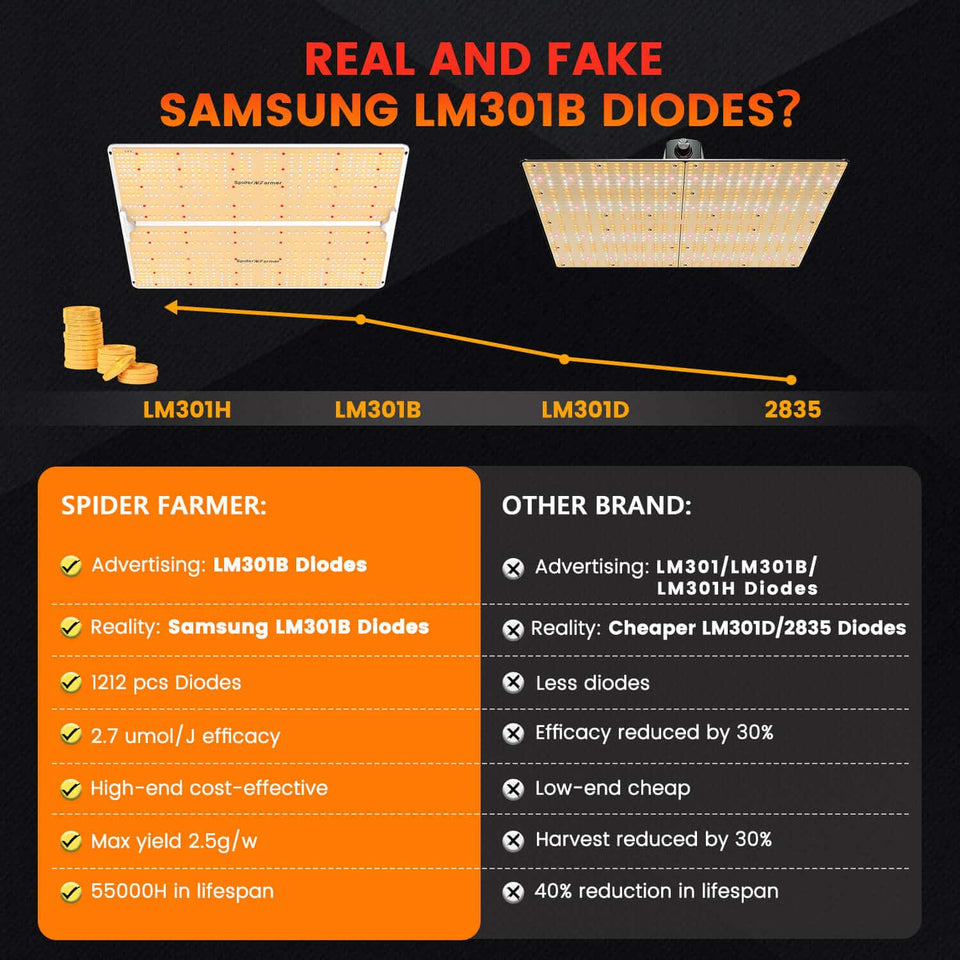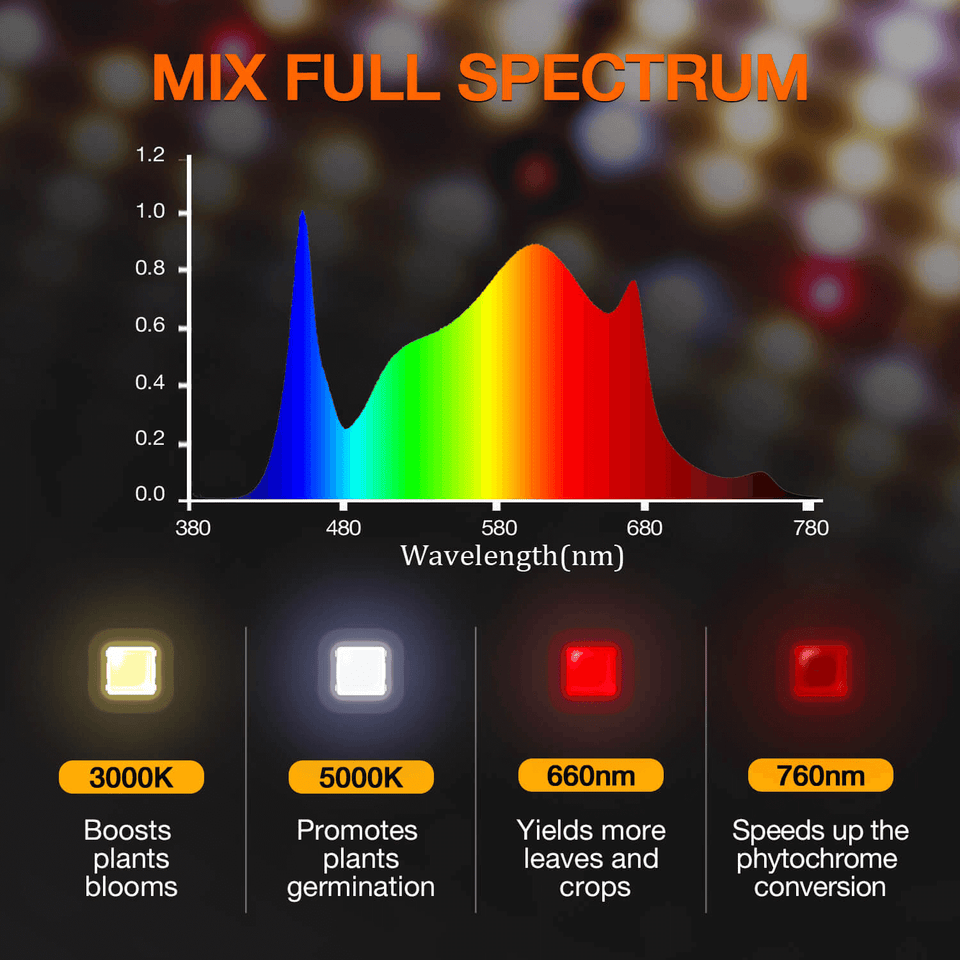 Spider Farmer SF4000 LED Grow Light
The Spider Farmer SF4000 is a market leading LED Grow Light. Next level performance & as stealthy as a ninja. With 1212 Samsung Diodes and Full Spectrum + IR output, The Spider Farmer SF4000 is the best your plants can get.  

 
Top Quality Samsung & Osram Diodes
Waterproof Board
Full Spectrum
New 2023 Version
Super Stealthy
Massively Reduced Electricity Costs
Fully Dimmable
IR Diodes for Improved Flower Density
Daisy Chain Ready
Zero Noise
450w Power Output
New Improved Diode Layout
50000 Hours Life
Free UK Delivery
Pay As You Grow In 3 instalments with Klarna 
Daily Electricity Cost £1.22 

The development in LED Grow Light technology is moving so fast that sometimes it's hard to keep up. But there are some LED Grow Lights thats we should all stop and have a look at. 
So stop, look & behold the incredible SF4000 from Spider Farmer.   
The moment you unbox the Spider Farmer SF4000 you can tell you are dealing with a high quality piece of equipment.
This new upgraded 2023 version of the Spider Farmer SF4000 features a new, vastly improved diode layout ensuring that your plants receive precise and even luminescence over its plentiful footprint. No more hot spots, no more limp and sickly plants in tent corners and certainly no wasted lumens or electricity.  
At the heart of the Spider Farmer SF4000 is a 450w dimmable driver which power the array of 1212 Samsung & Osram diodes with rock solid reliability. The driver has recently been updated to a 2023 version which offers greater electricity efficiency and a significantly longer life than other brands. 
From a distance the Spider Farmer SF4000 may look like any other LED Grow Light fixture. But look a little closer & you'll notice that these are all premium materials. No cheap & cheerful plastic here. The Spider Farmer SF4000 is an LED Grow Light that is built to last. 

The generous array of top quality diodes and its patented diode layout enables the cultivator to produce enormous perpetual harvests of premium quality flowers without breaking the bank. 
Using only premium diodes from the LED Grow Light experts at Samsung & Osram, the guys at Spider Farmer are not cutting any corners. In addition to this, the diodes are equipped with a protective coating making them waterproof to an IP65 level. It is details like this that make the Spider Farmer SF4000 one of the best LED Grow Lights available today.
In spite of its huge light output, the Spider Farmer SF4000 LED Grow Light consumes just a trickle of electricity from the wall yet has been known to outperform 700w of old style HPS light in side by side tests. With an average daily electricity cost of around £1.25, the Spider Farmer SF4000 enables LED Grow Light cultivators to complete an 8 week grow cycle at a cost of around £70.   
This means no more stupid electricity bills, no more wasted energy and definitely no more disappointing yields. This very impressive LED Grow Light is more than capable of producing a massive 2.0g of premium quality herbs for every watt of light consumed. With its whopping 450w output of high intensity full spectrum output, even beginner growers can produce around 900g of flavour rich botanical herbs every single flowing cycle.   

The incredible energy efficiency of the Spider Farmer SF4000 means that this LED Grow Light pays for itself very quickly. 

A monstrous array of super bright LEDs combine to achieve a massive 2.7umol/j over its output. A simply breathtaking achievement which rivals the output of similar fixtures over twice the price.
Weighing in at just under 10 kilos, the Spider Farmer SF4000 is strong, sturdy and feels like a very high quality piece of kit. Its well balanced aluminium body disperses its weight evenly without buckling or destabilising your grow tent at all. 

The Spider Farmer SF4000 measures roughly 60cm x 55cm x 6cm so its great for grow tents of all sizes.

The clever work from the team at Spider Farmer has produced a high powered LED Grow Light that runs much cooler than its competitors.  

Spider Farmer achieve this by utilising the passive convection properties of the heavyweight premium materials. All excess heat is vented upwards and away from your grow area. This results in 100% fanless, self cooling system which makes the fixture extremely robust with a longevity that is pretty much impossible to beat.   
The Spider Farmer SF4000 comes hardwired with a top quality dimmer to enable full control to the cultivator. This fingertip precision makes the Spider Farmer SF4000 LED Grow Light suitable for the entire grow cycle from tiny seedlings all the way up to resin dripping and fragrant flowers.

Being fully dimmable and controllable also enables greater power efficiency by allowing the grower to provide your plants with exactly the light the need, when they need it. Wasted energy is a thing of the past. 
The Spider Farmer SF4000 LED Grow Light is low profile and absolutely silent in operation making it a perfect choice for cultivators who value stealth and secretive operation.  
It is fully Daisy Chain ready with its onboard control box. This enables the grower to connect up to 30 fixtures using the first one inline as a master controller.

Flexibility like this makes the Spider Farmer SF4000 great for LED Grow Light cultivators who look to build their grow room as they go with no extra equipment or control panels needed at all. Everything is included in the box and ready to go. 
Spider Farmer are so confident in the SF4000 that it comes with their 3 year manufacturers guarantee for ultimate peace of mind.

As with all LED Grow Lights from ledgrowstore.co.uk the unit ships in 100% stealthy shrink wrapped packaging with high quality hanging kit included.  

No noisy ballasts and no trailing cables. This very special LED Grow Light is ready to use out of the box in just minutes. Upgrade your grow game in less than 120 seconds. 
Spider Farmer SF4000 Technical Specifications
Power

450W

Input Voltage

AC 220-240V

Weight

9.0kg

HPS Equivalent
700w

Veg Footprint

1.5m x 1.5m 


Flower Footprint
1.2m x 1.2m

Diodes

Samsung lm301b, Osram

Reds & IR 

Diode Count
1212

Size

65cm x 54cm x 6cm

Spectrum

660nm, 3000K, 5000K 

& IR 760nm

Efficiency

2.7 umols/j

PAR Value
1156 umol/s
Daily Electricity Costs
£1.22
Product includes:
Spider Farmer SF4000 LED Grow light
Power Cord
User Manual
Wire Hangers
Ratchet Hangers


Approximate costs of use based on 75% power for a 12 / 12 flowering cycle. 


*Calculated using the UK: Energy Price Guarantee (October 2022) electricity rate of 34.00 pence per kWh.