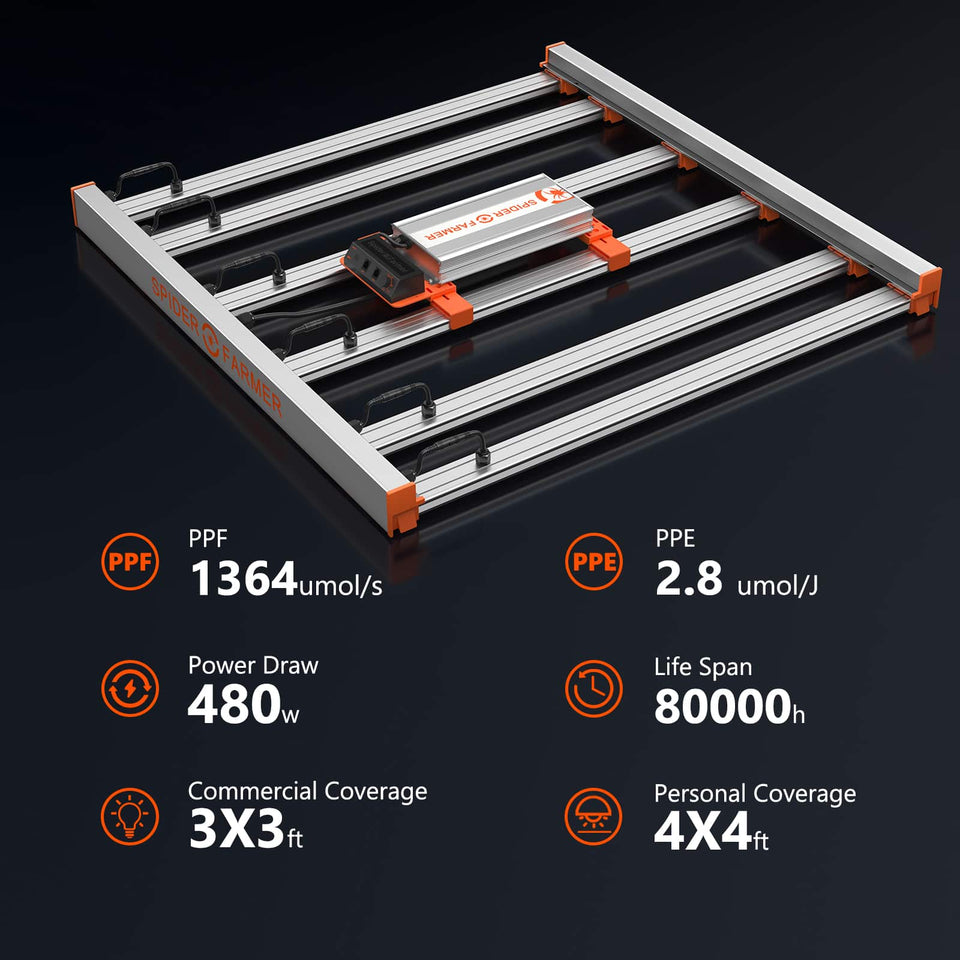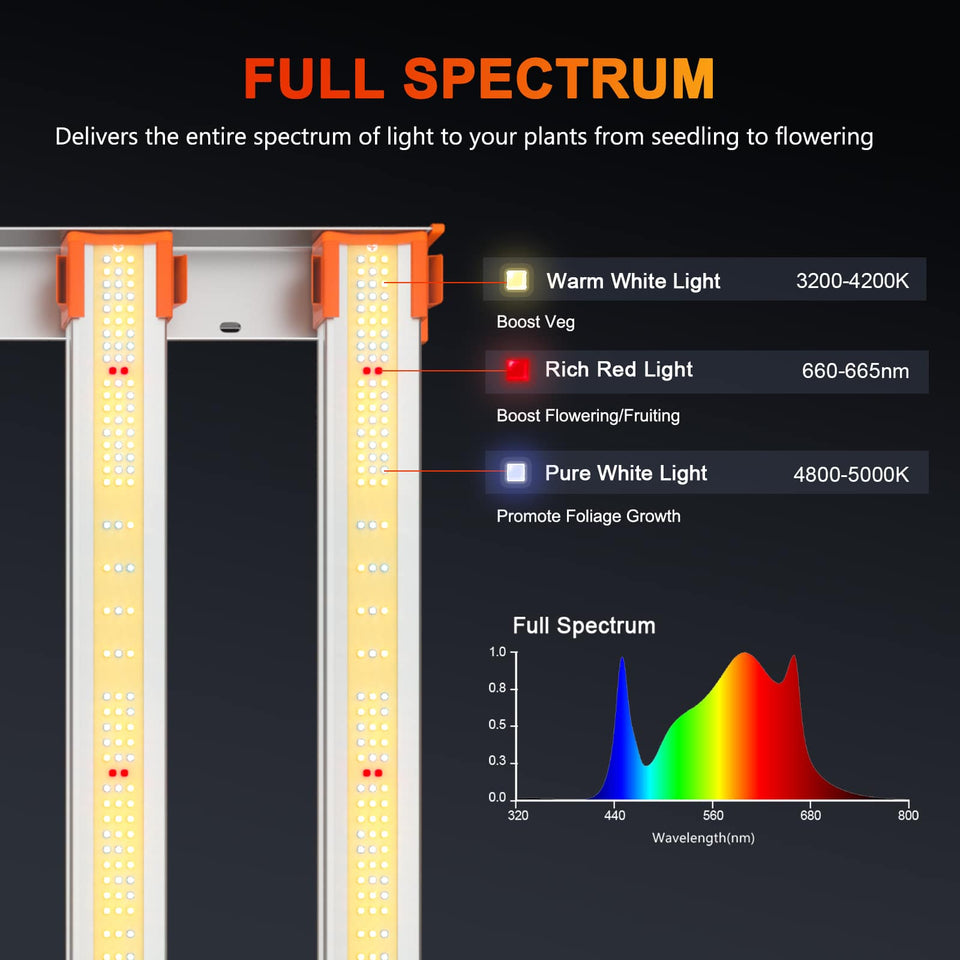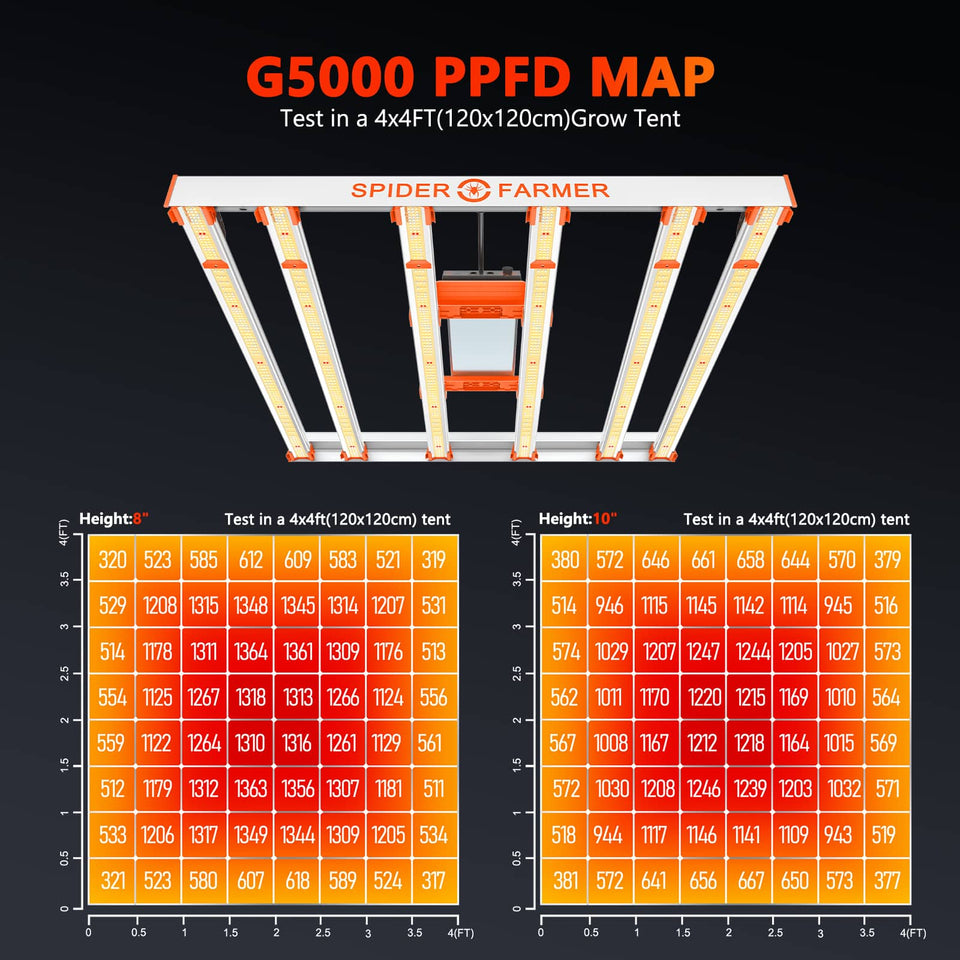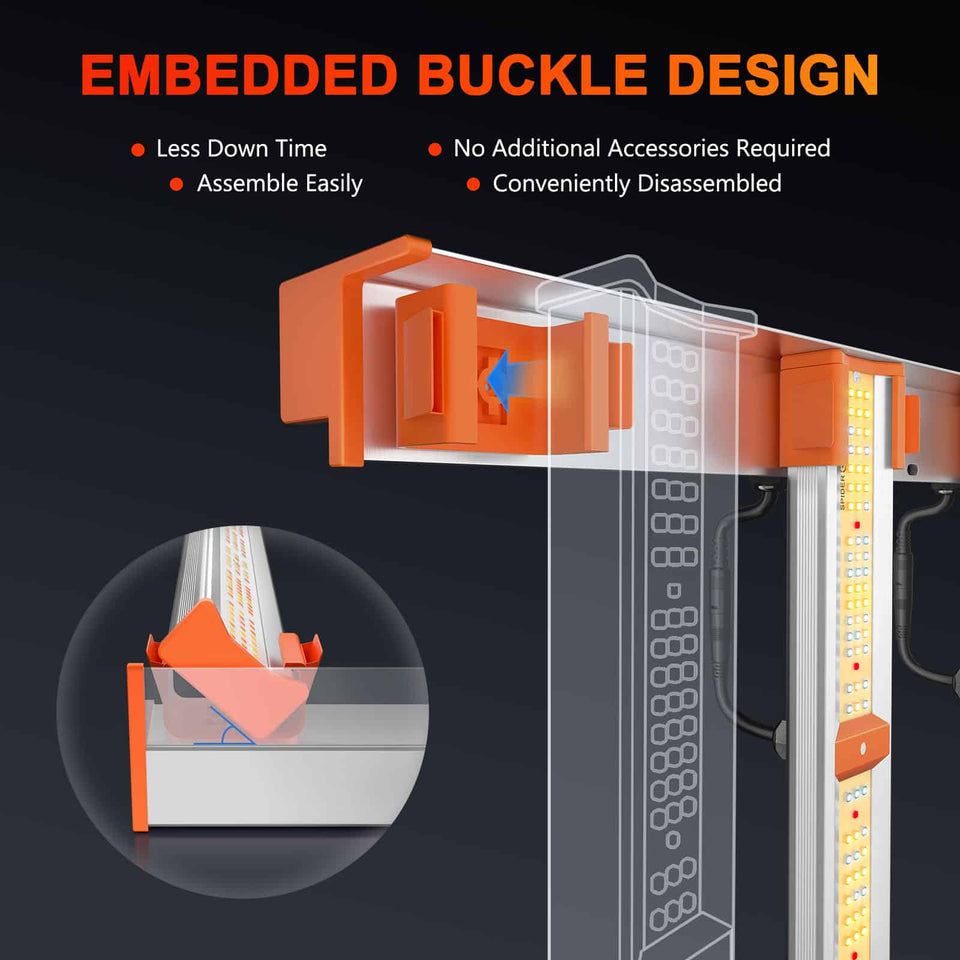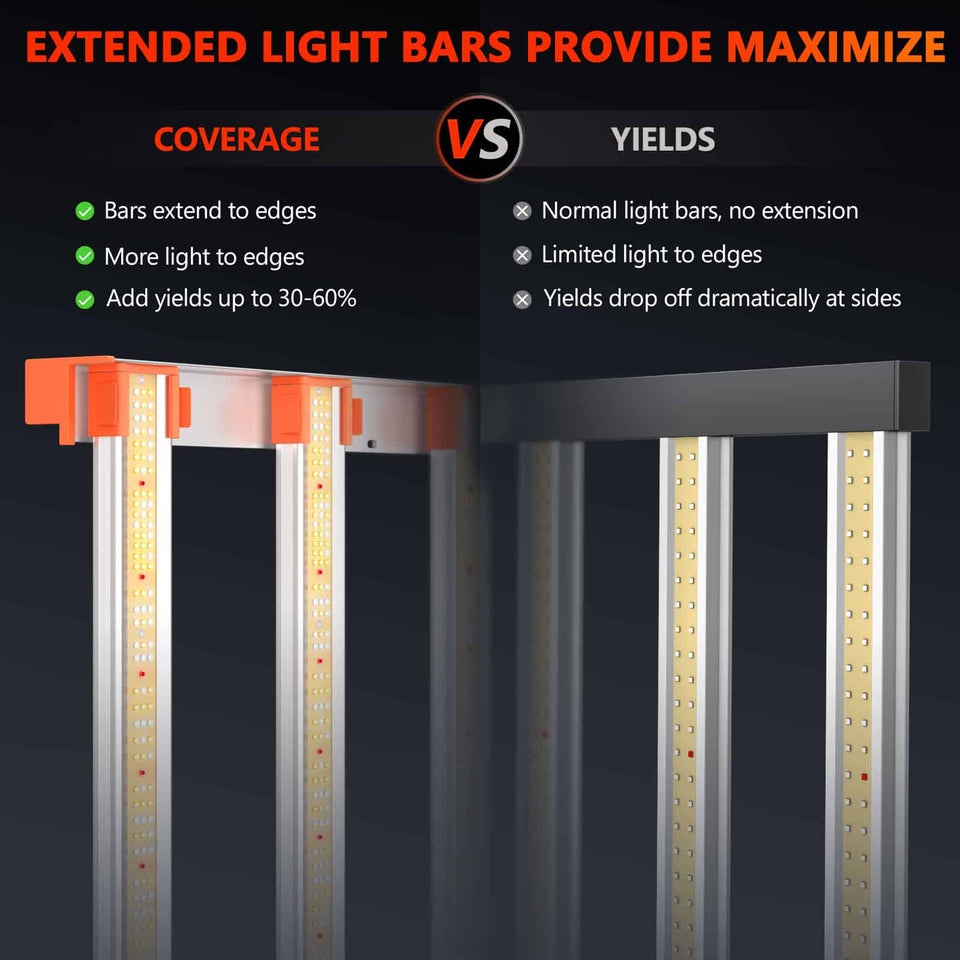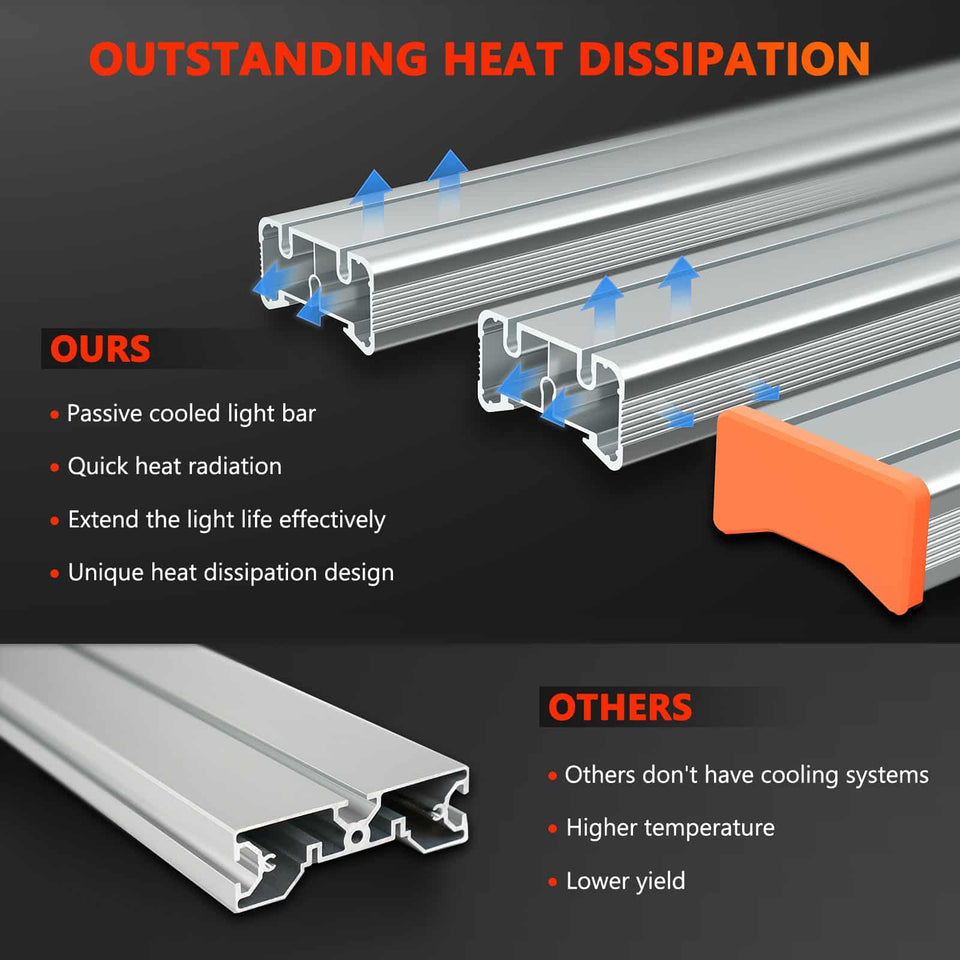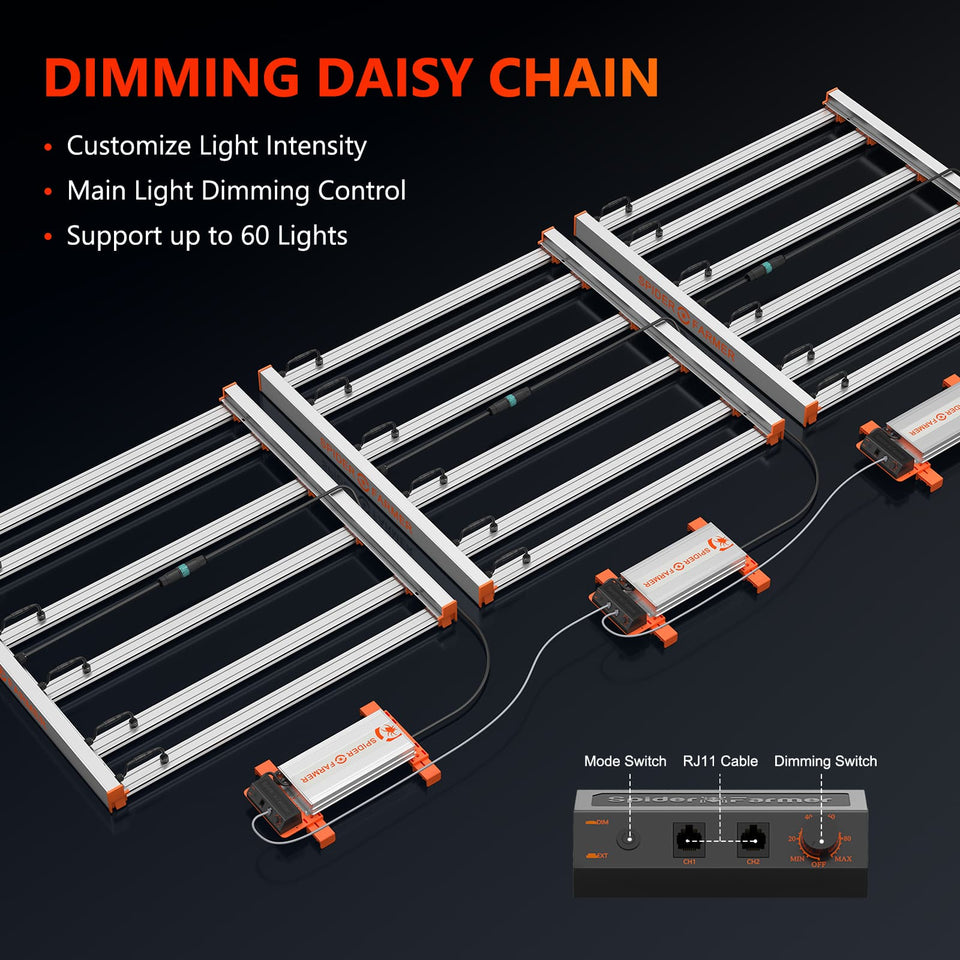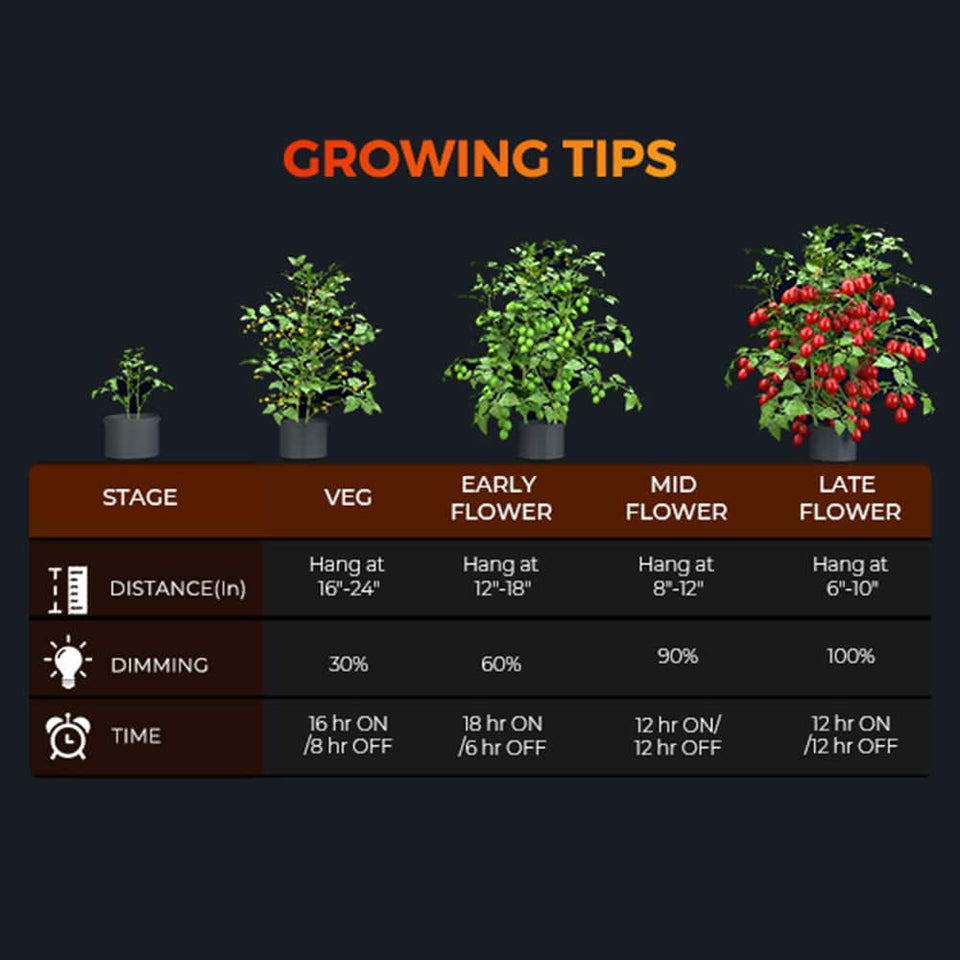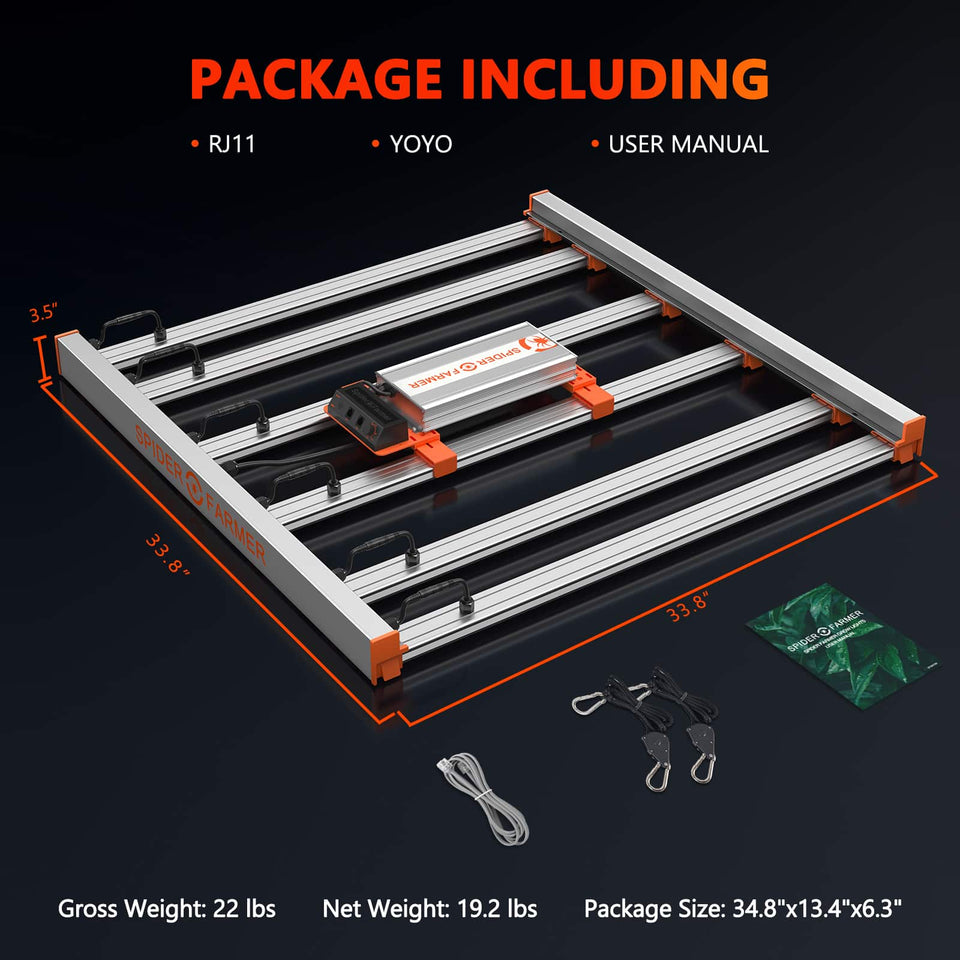 Spider Farmer G5000 LED Grow Light
Introducing the monstrous Spider Farmer G5000. With premium components, state of the art engineering & American made Bridgelux diodes, this new addition to the Spider Farmer family offers a low cost LED Grow Light solution with massive performance. 
Top Quality Bridgelux Diodes
Full Spectrum Output
New 2023 version
Super Stealthy
Enhanced Flavour & Botanical Production
Massively Reduced Electricity Costs
Detachable Driver
Fully Dimmable

IR For Thick & Heavy Flowers
60 x Daisy Chain
Zero Noise
480w Power Output
80000 Hours Life
Free UK Delivery
Pay As You Grow in 3 instalments with Klarna
Daily Electricity Cost £1.53
Fresh out of the Spider Farmer labs comes the incredible G5000 LED Grow Light. The Spider Farmer G5000 offers a giant array of 1680 American Made Bridgelux diodes embedded with premium quality IR chips. The precise and uniform light distribution of the Spider Farmer G5000 evenly showers your plants in accurate luminescence with absolutely no light or electricity wastage at all. 

Over the past decade, Spider Farmer have quickly risen to become one of the world's premier makers of LED Grow Light technology. As with all LED Grow Lights from Spider Farmer, the G5000w is slim, slender and powerful. It boasts an industry-leading energy efficiency and yield potential. Weighing in at just 8 kilos and with a body size of 85cm x 85m x 8cm, the Spider Farmer G5000 is a perfect LED Grow Light for grow tent use, especially for cultivators who value their headroom for tall and leggy plants.

Premium Components. American Made Bridgelux Diodes
The Spider Farmer G5000 is made with only top-of-the-range parts & components. Its dense array of full spectrum diodes are expertly spaced over its 6 passively cooled light bars resulting in an enormous harvest of huge flowers bursting with flavour and dripping with resins, botanicals and oils. 

At the heart of the Spider Farmer G5000 is a high-powered driver with a life expectancy & power efficiency that puts other brands to shame. The Spider Farmer G5000 and its 6 light bars offer growers an output of 2.8μmol/j in PPF to bathe your garden in corner to corner full spectrum wavelength, enabling even novice growers to achieve a plentiful harvest of between 2.5g and 3g per watt of top quality produce with abundant bag appeal.
This means that even beginner cultivators can expect a yield in excess of 1.25 kilo every single crow cycle. With numbers like this - upgrading to the Spider Farmer G5000 is an absolute no brainer for all cultivators that are serious about their hobby.

Edge To Edge Light Coverage.
Unlike previous generations of LED Grow Lights, the Spider Farmer G5000 is designed with energy efficiency as paramount. It is specially engineered to provide maximum yields - at a minimal electricity cost.
Red hot bulbs in the centre of the room and sickly plants in tent corners are now a thing of the past. No more burned buds. No more hotspots and definitely no more crispy leaves. This is a new level of LED Grow Light technology.
The Spider Farmer G5000 is cleverly equipped with passive cooling technology to direct unwanted heat upwards and away from your plants. This maintains optimum temperature and humidity in your grow space while also avoiding heat burn and fluctuating conditions so common with some other LED Grow Light Systems. 

This innovative passive cooling system offered by the Spider Farmer G5000 LED Grow Light also enables the cultivator to reduce their dependence on standard grow room cooling and ventilation systems.
Not only does this minimise electricity costs & wear & tear of ventilation equipment, but it also significantly reduces the telltale noise caused by hard-working inline fans and extraction. This further adds the stealth qualities of the Spider Farmer G5000 making it a fantastic LED Grow Light for cultivators who require stealthy and secretive operation. 


Full Spectrum + IR 
The Spider Farmer G5000 takes the term "Full Spectrum" to a whole new level. This recently upgraded version for 2023 now features a deep red IR array with a flavour-inducing spectrum from the American experts at Bridgelux. The even penetration of 660nm IR spectrum provides faster photosynthesis enabling your flowers to vastly increase in size, weight and flavour in ways that have never previously been possible. This really is a very special LED Grow Light now available at a very special price. 
 

Detachable Driver. Cool Running & Maximum Headroom
One unique property of the 2023 Spider Farmer G5000 is its detachable driver. Cultivators can detach the driver from the LED Grow Light so it can be stored outside of the grow room. This clever feature enables significantly lower grow room temperatures and also means that the grower can operate the dimmer function without opening the tent door. Removing the driver from the fixture also improves air flow with by enabling greater ventilation of heat upwards and away from your plants.
So no unneeded wear and tear on fragile tent zips and no unnecessary destabilisation of your tent environment.
Control Is Everything
In 2023, cultivators demand control, and the Spider Farmer G5000 is one of the most versatile LED Grow Lights out there. It is fully dimmable and fully controllable with fingertip control from its premium quality control box. The high-quality dimmer is fully adjustable with no pre-sets or click points.
This enables the cultivator to select their light output from 0% to 100% power with pinpoint accuracy. Control like this makes the Spider Farmer G5000 suitable throughout the entire grow cycle from tiny seedlings all the way up to juicy, heavy & dense flowers. This accurate control allows users to grow as efficiently as possible with no wasted light or excessive electricity use at all. 

The Spider Farmer G5000 operates with an average daily electricity cost of around £1.56, making it one of the most cost efficient LED Grow Light solutions in the world today. With electricity efficiency like this, growers can expect to complete an 8 week flowering cycle at a cost of around £87. Simply amazing. 

 
Daisy Chain Ready. Plug & Play Simplicity
The Spider Farmer G5000 features an innovative and super simple daisy chain function. This enables growers to connect up to 60 fixtures together using the first in line as a master control. This is fantastic for cultivators who look to build their grow space as they go with no additional cables or equipment needed at all. Everything you need is included in the box and it all clicks together as simple as Lego. 


DLC Certified LED Grow Light Technology
Spider Farmer go to extreme lengths to ensure the absolute highest standards in the LED Grow Light industries. The Spider Farmer G5000 boasts an expected life of over 80000 hours with hardly any maintenance required at all.
As soon as the G5000 is out of the box, all traditional-style lights just seem archaic and stupid. Constantly replacing expensive bulbs every couple of grows is a thing of the past. This thing is built to last. As you'd expect from the team at Spider Farmer, The G5000 is fully DLC certified and comes with a full manufacturers warranty so you know you are in good hands.
 
 
Spider Farmer G5000 Technical Specification
| | |
| --- | --- |
| Power | 480W |
| Input Voltage | AC 110-277V |
| Weight | 8.3 kg |
| HPS Equivalent | 1500w |
| Flower Footprint | 1.2m x 1.2m |
| Veg Footprint | 1.5m x 1.5m |
| Diodes | Bridgelux |
| Diode Count | 1680 |
| Size | 85cm x 85cm x 8cm |
| Spectrum | 660nm, 3000K, 5000K |
| Efficiency | 2.8 umols/J |
| Daily Electricity Cost | £1.56 |
Product includes:
Spider Farmer G5000 LED Grow Light
Power Cord
Detachable Driver 
User Manual
Wire Hangers
Ratchet Hangers

Approximate costs of use based on 75% power for a 12 / 12 flowering cycle. 
*Calculated using the UK: Energy Price Guarantee (October 2022) electricity rate of 34.00 pence per kWh.