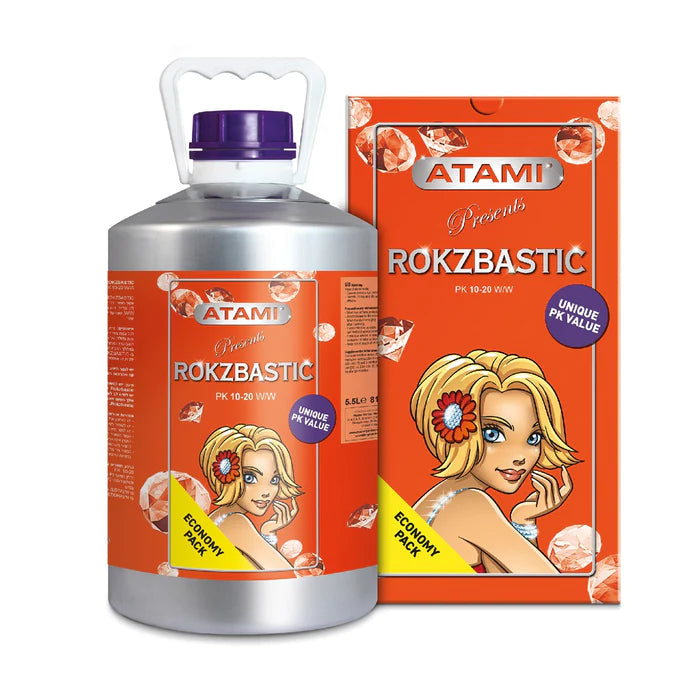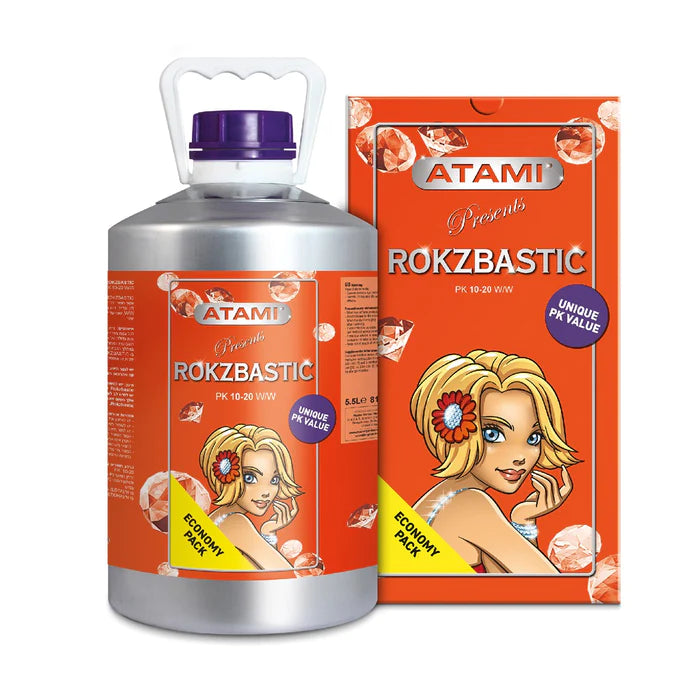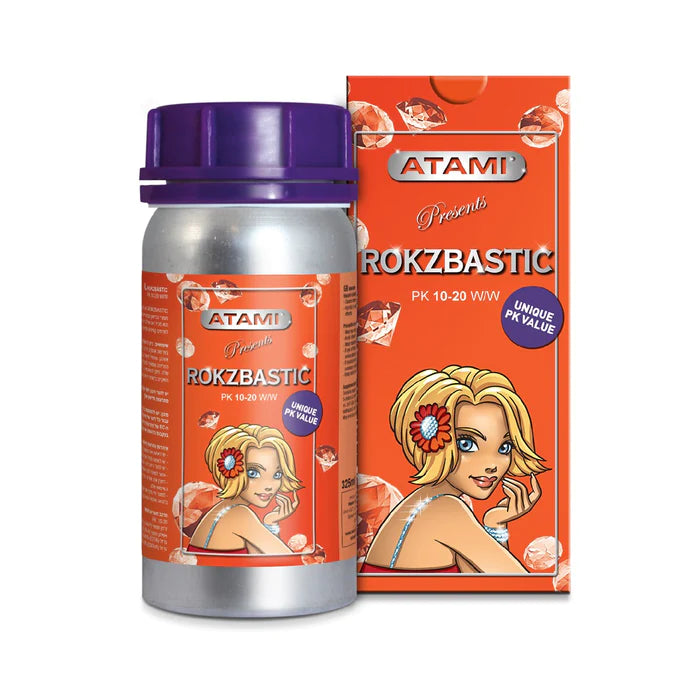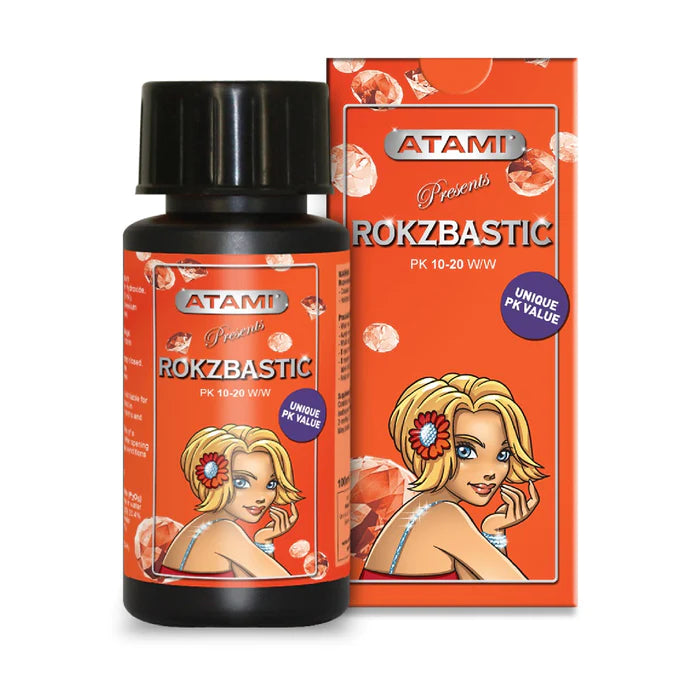 Atami Rokzbastic
Atami Rokzbastic
Atami Rokzbastic is a flowering booster designed to enhance the firmness and size of your fruits and flowers. With a high concentration of phosphorus and potassium, it provides a substantial boost to your plants during the flowering stage, resulting in bigger yields at harvest time.
Rock Hard & Dense Flowers

Next Day UK Delivery
Higher Botanical Production
Premium Quality Plant Nutrition
For Those Cali Flavours
Tried & Tested
30% Heavier Harvests
Boost Your Flavours

Bigger Yields
Pay As You Grow With Klarna
All Natural Formula
One of the key advantages of Rokzbastic is its PGR (Plant Growth Regulator) free formula. This means that it does not contain any synthetic growth regulators that could impact the taste or quality of your blooms.

The benefits of using Rokzbastic extend to a variety of plants, including fruits, vegetables, herbs, and ornamental plants like orchids. It can be particularly beneficial for crops such as chilli peppers, strawberries, and blueberries.
Unique PK Ratio
To use Rokzbastic, dilute it in your nutrient solution at a concentration of 0.5-1ml per 1 liter of water and mix thoroughly. It is recommended to apply Rokzbastic during the final 5-6 weeks of the flowering stage and continue its use until your fruits and flowers are ripe.
It's important to monitor the electric conductivity (EC) of your nutrient solution when using Rokzbastic, as it may increase the EC level. Additionally, due to its unique PK (phosphorus-potassium) solution, it is advised not to combine Rokzbastic with other PK boosters to avoid overfeeding. However, it can be used in conjunction with non-PK flowering boosters from the Atami range for even better results.
Suitable For Soil & Hydroponics
Rokzbastic is suitable for use in both automatic or manual irrigation systems and can be used with various growing media such as soil, hydroponics, and coco coir. Its versatility makes it a valuable addition to your nutrient mix in your hydroponics reservoir.
By choosing Atami Rokzbastic, you can benefit from an award-winning product that promotes the development of rock hard fruits and flowers, provides unique ratios of phosphorus and potassium, is PGR free, works alongside other nutrients, and is suitable for all growing media.

Please note that it's important to follow the specific instructions provided by the manufacturer for the best results and to ensure the proper use of the product.