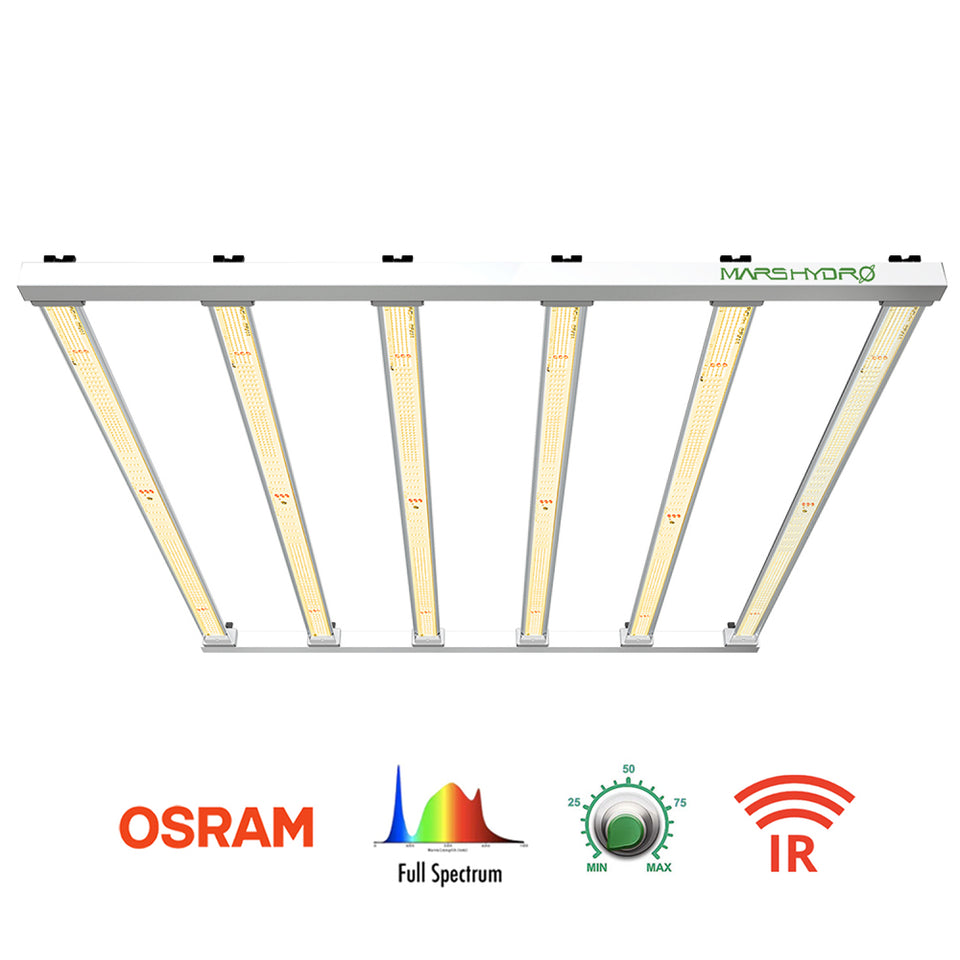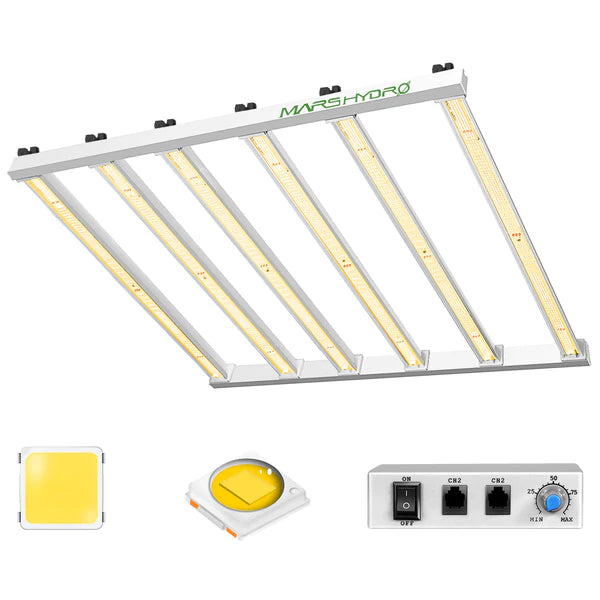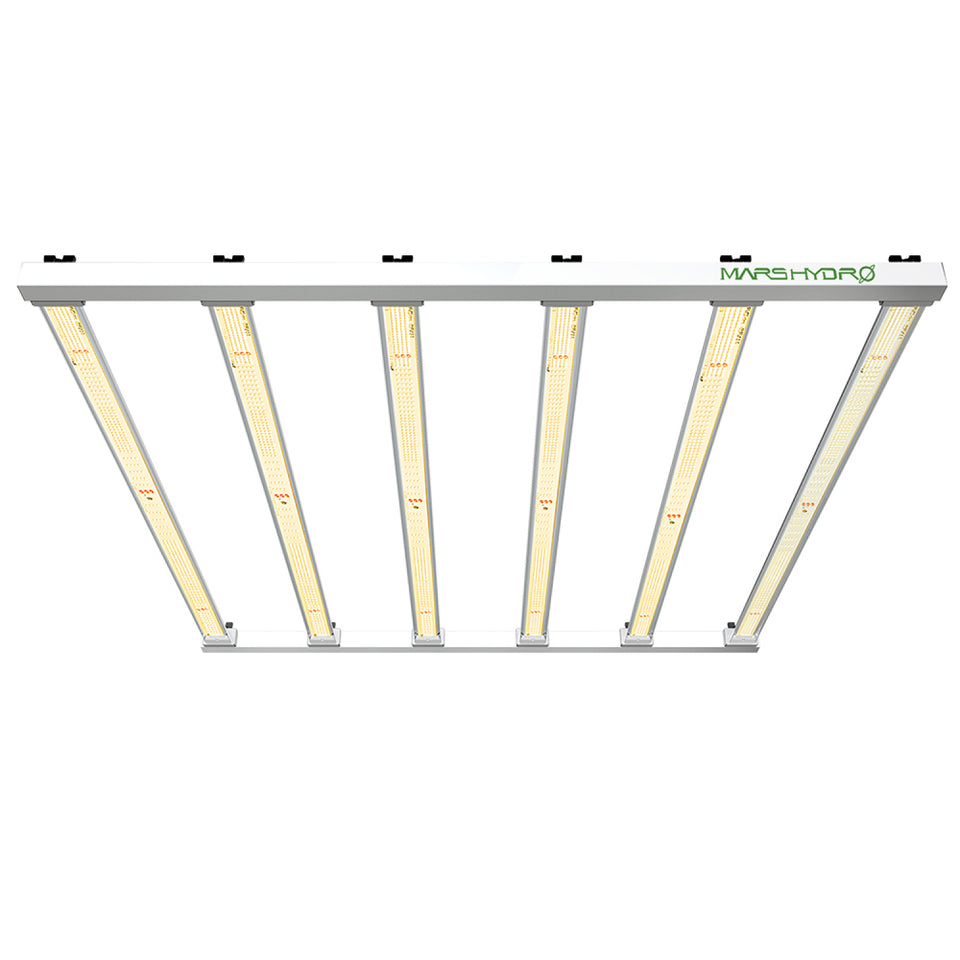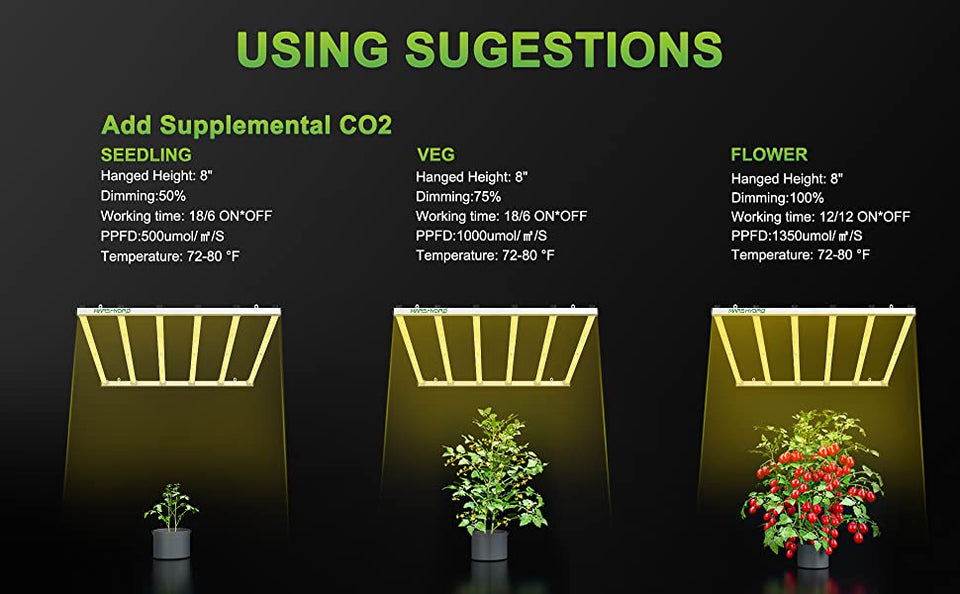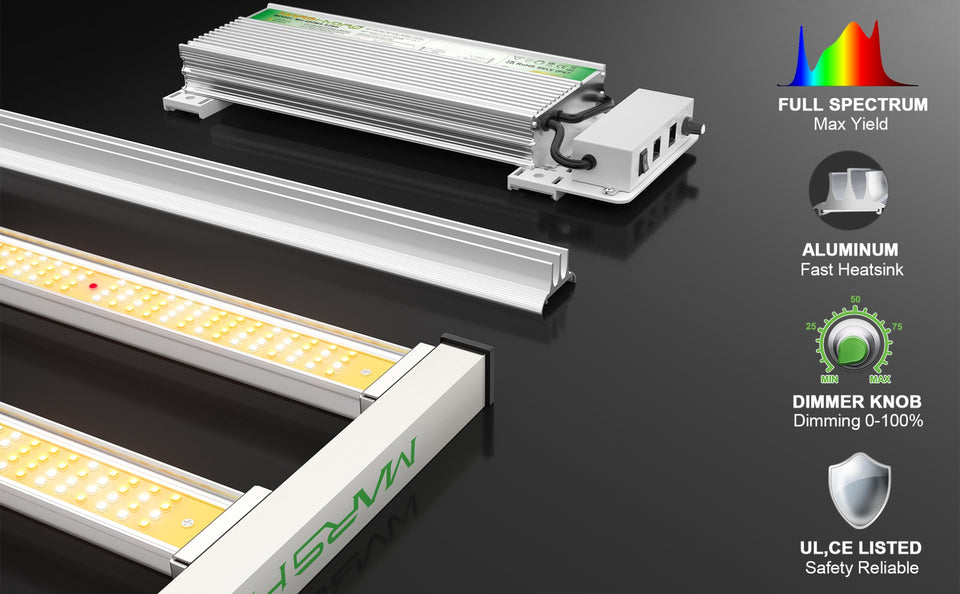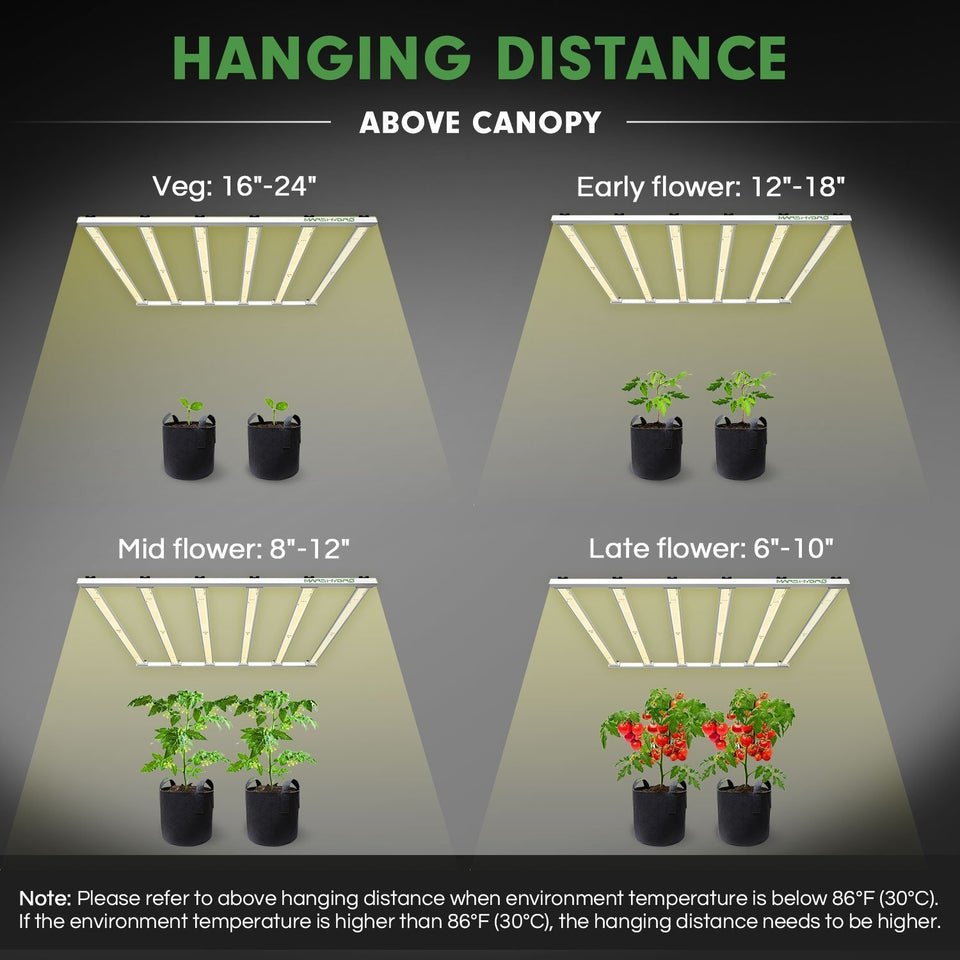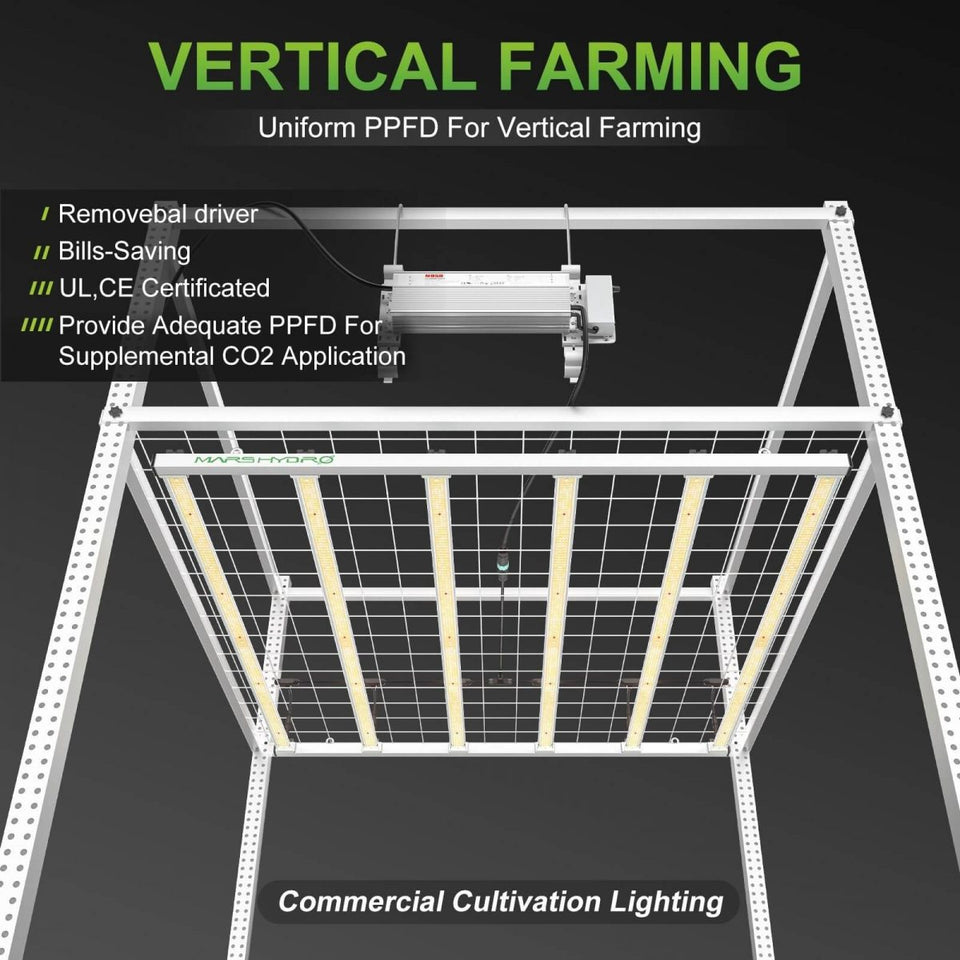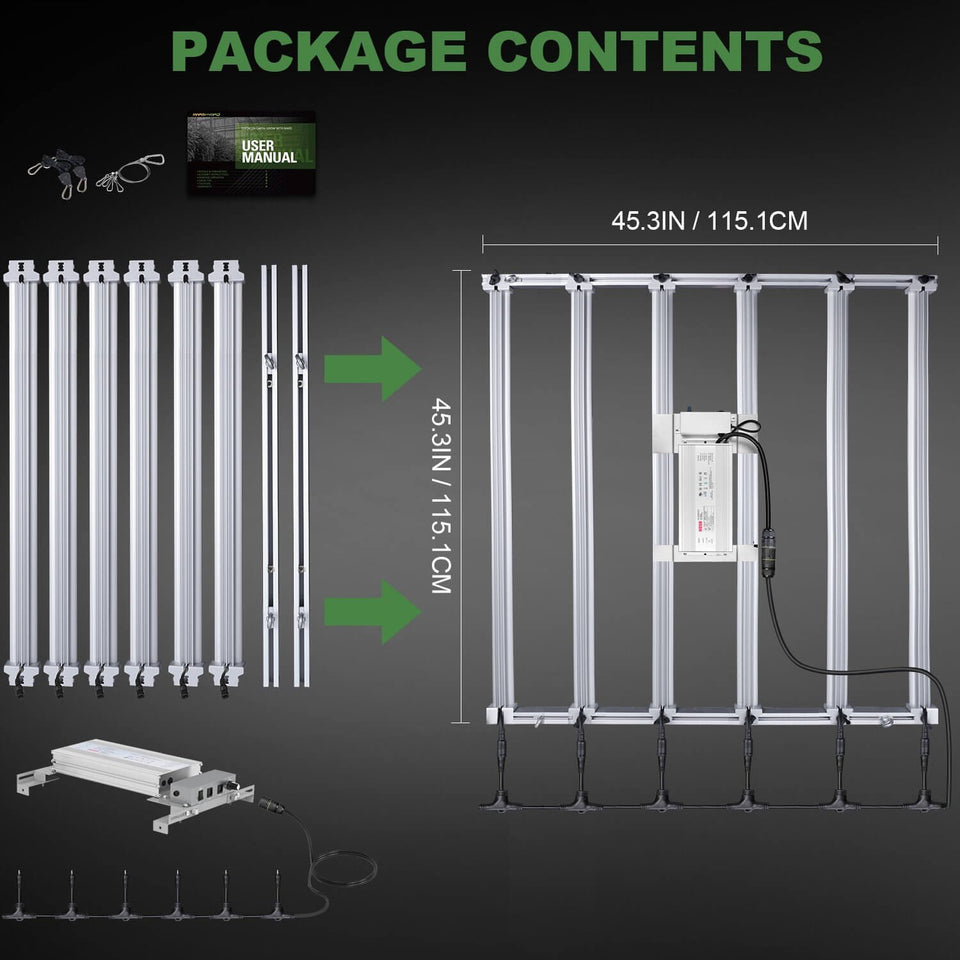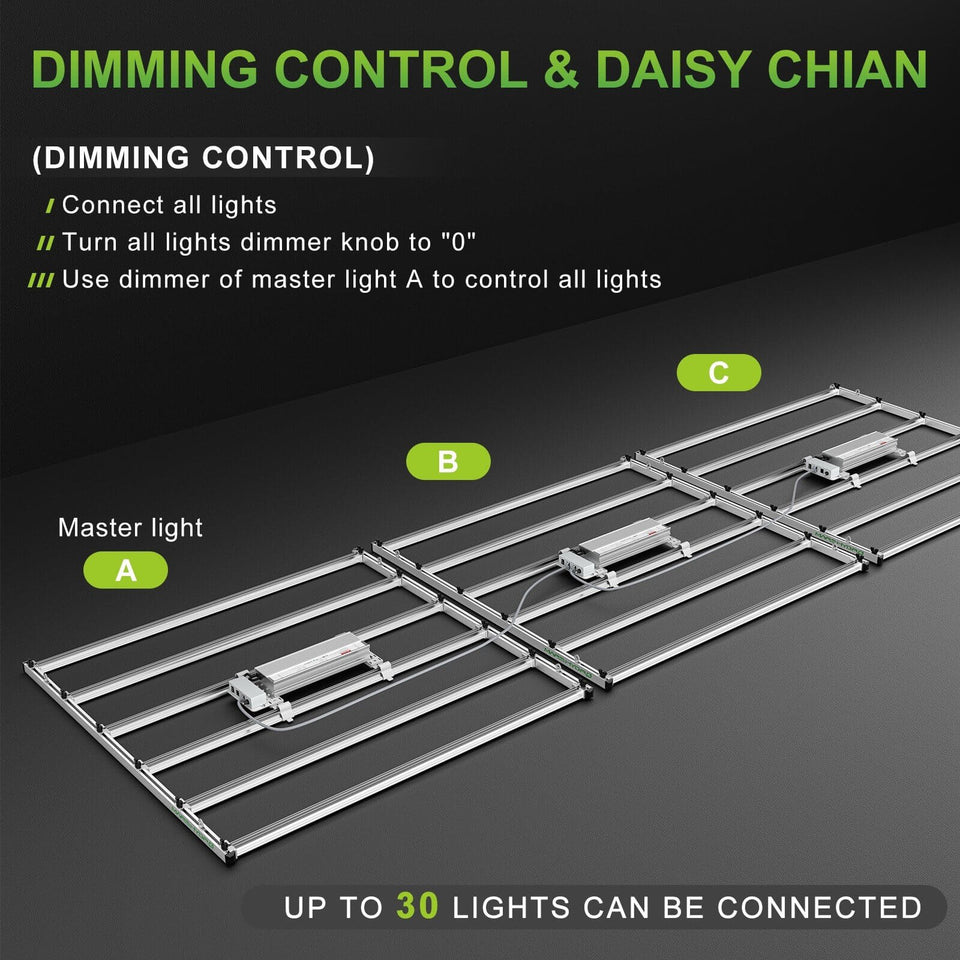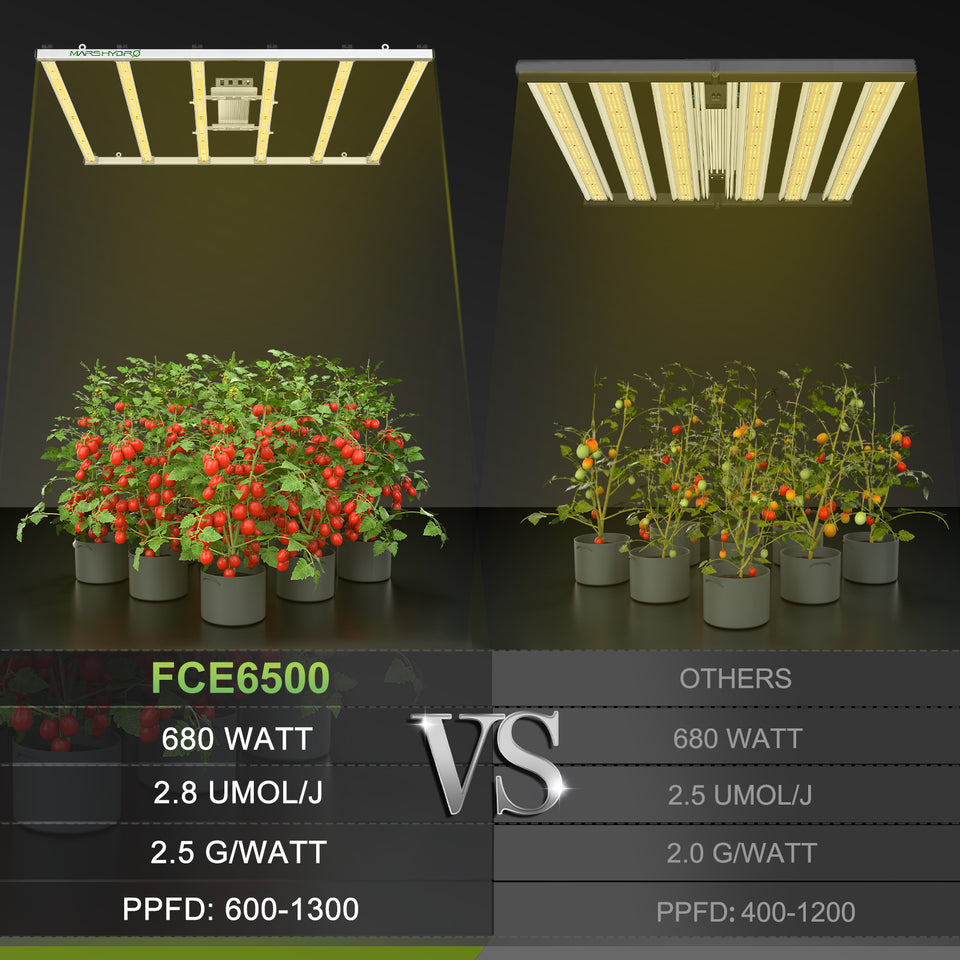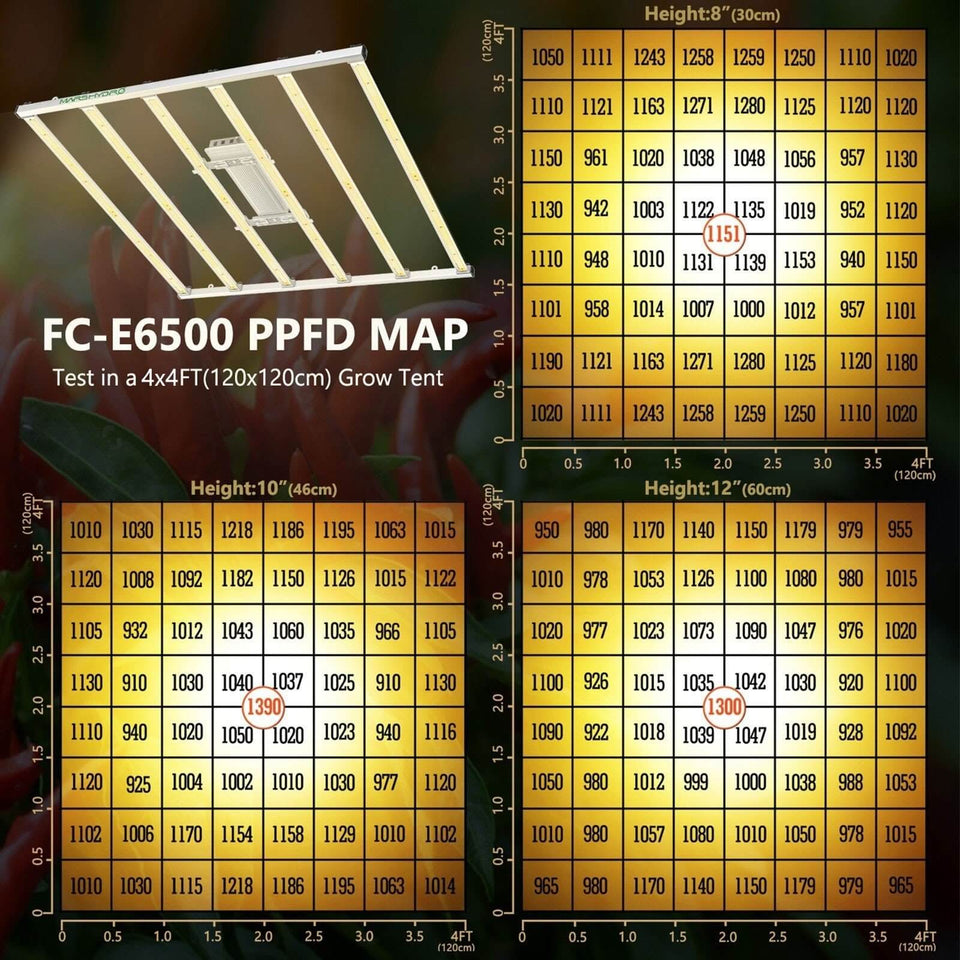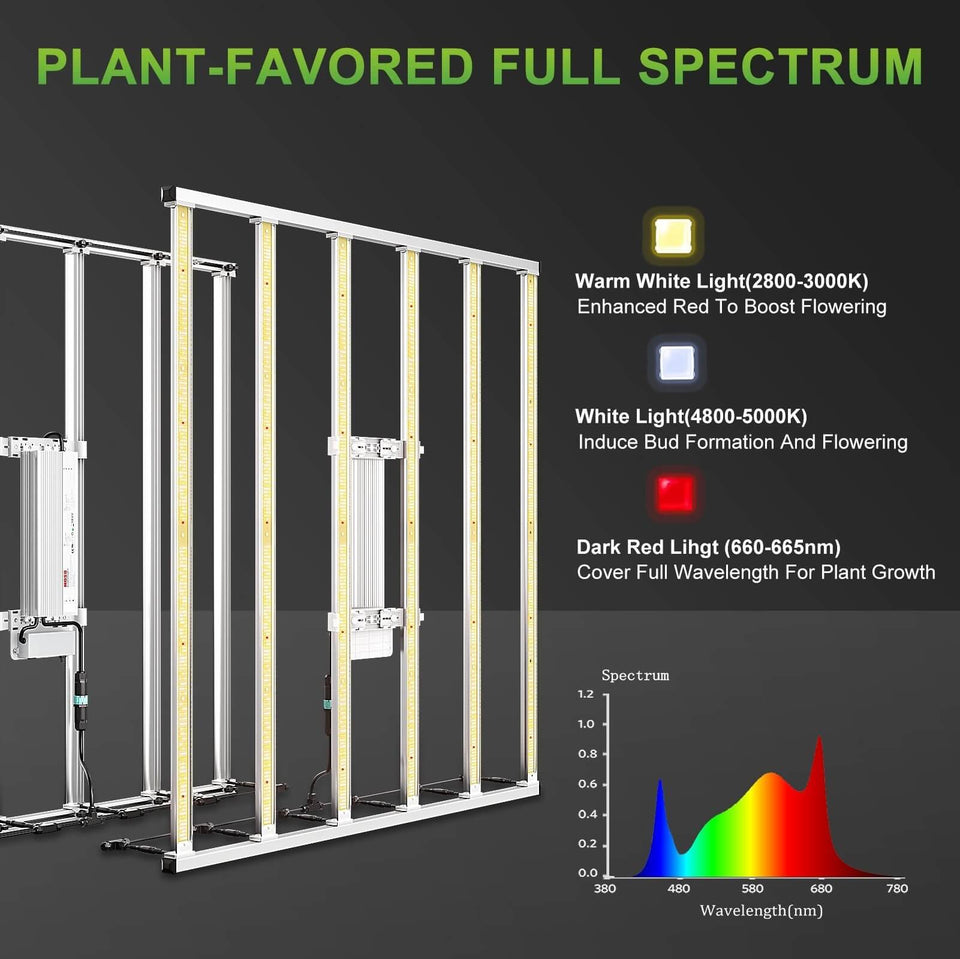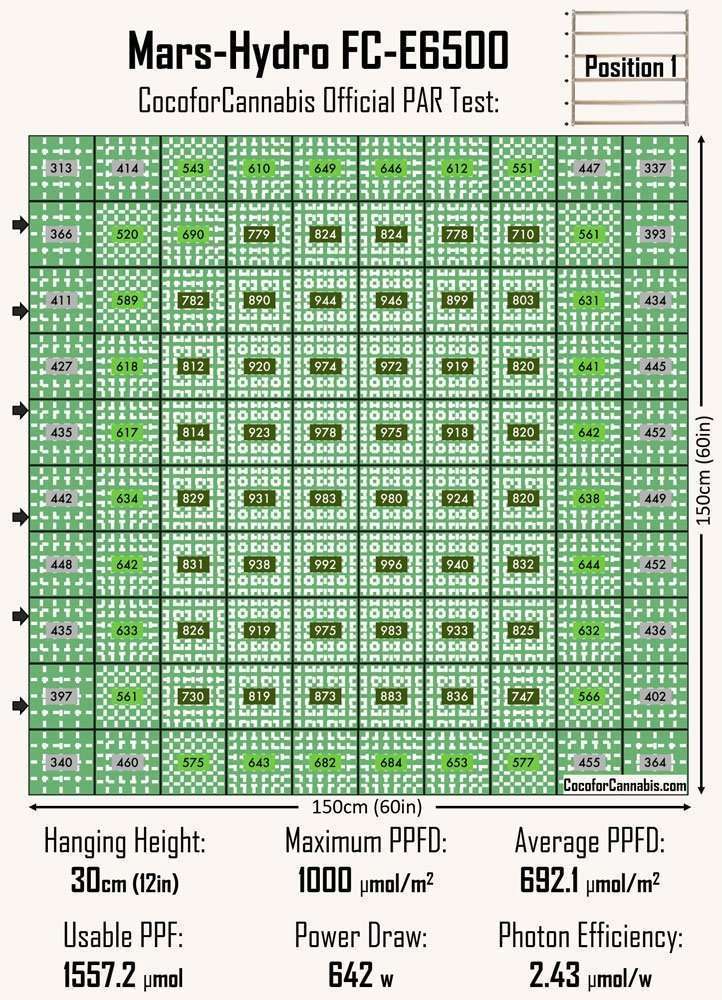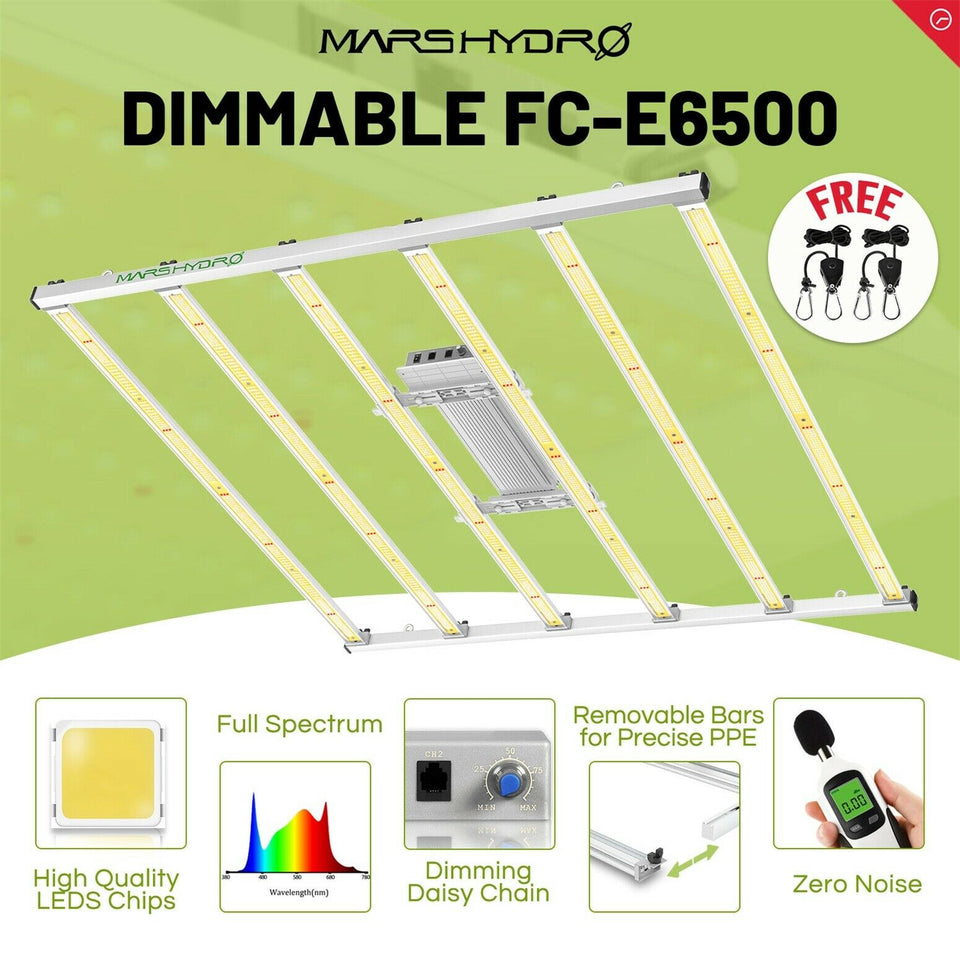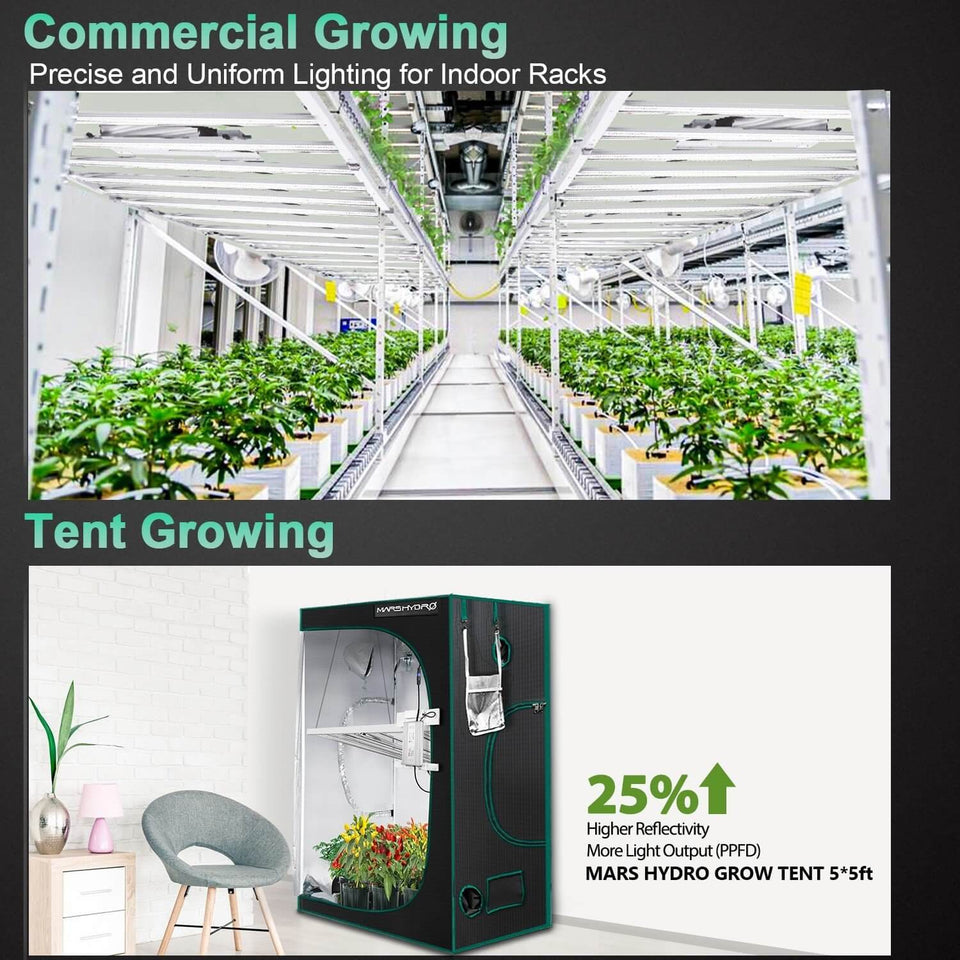 Mars Hydro FC-E6500 LED Grow Light
With a nearly 4000 BridgeLux LEDs over its massive footprint, the Mars Hydro FC-E6500 is a professional LED Grow Light that enables cultivators to produce huge flowers oozing with resin at an amazing price. 

 
US Made Bridgelux LED Diodes

Free & Fast UK Delivery
Fully Dimmable

3 Year Manufacturers Warranty
Full Spectrum
Daisy Chain Ready
Super Stealthy
Massively Reduced Electricity Costs
Passive Cooling
680w Power Output
Zero Noise
50000 Hours Life
Pay As You Grow in 3 instalments with Klarna
Daily Electricity Cost £1.99
Uniform PAR Distribution
Comprising of premium quality US-based BridgeLux LED diodes & a unique diode layout, The Mars Hydro FC-E6500 provides an even light distribution without overdrive and light burn caused by some other LED Grow Lights. From the experts at Mars Hydro, the incredible FC-E6500 LED Grow Light provides a market leading efficiency of up to 2.8 µmol/j ensuring that every corner of your tent or grow space is covered evenly with absolutely no wastage at all.

Exclusive Developed Spectrum
With its patented combination of light spectra, the FC-E6500 provides a full spectrum output making it suitable for the entire growth cycle of the plant. It boasts a rich IR array for enhanced resin production and award winning flavours and aromas.

Removable Light Bar Design & Adjustable Light Layout
With its movable light bar layout, the Mars Hydro FC-E6500 can be freely adjusted to meet the users desired light density at different points within the lighting footprint. This make it a perfect LED Grow Light Solution for growers who like to grow different strains at the same time ensuring maximum light penetration and enabling an even crop over many varieties and flavours. This allows the cultivator to adjust their LED Grow Light in ways that are simply impossible with most other brands.

Daisy Chain Dimming Function
Featuring a high quality dimmer, growers can adjust the output of the Mars Hydro FC-E6500 at the touch of a button. Light output can be toggled from a seedling friendly 10% all the way up to a flavour rich 100%. This makes the Mars Hydro FC-E6500 perfect for growing from start to finish with the grower being in full control of light output and electricity costs. Its plug and play daisy chain simplicity means that up to 30 lights can be controlled by one master light (daisy chain cable included). Genius. 

Fast Cooling System
With its passive cooling technology, the Mars Hydro FC-E6500 generates significantly less heat than most other LED Grow Lights. Not only does this reduce light burn and C02 usage, but its clever aluminium heat sink also reduces cooling costs by up to 50%. Win / Win.
In spite of its bargain price, the Mars Hydro FC-E6500 is no cheap and cheerful LED Grow Light. The 2023 version of the FC-E6500 LED Grow Light is made with premium, rock solid components. 

Your plants will adore the array of 3978 BridgeLux diodes chips perfectly spread evenly over its ingenious passive cooling bars.


As soon as the FC-E6500 LED Grow Light is out of the box, all old style HPS lights just seem stupid. 

The Mars Hydro FC-E6500 is the perfect LED Grow Light for professional growers who like to push the boundaries of what can be expected in terms of yields, quality and flavour - without breaking the bank. 
The Mars Hydro FC-E6500 consumes just 680w from the wall yet has been shown to outperform 1400w of old style HPS light in side by side tests. With a daily electricity cost of around £2 per day, this in a no brainer. 
No more stupid electricity bills. No more wasted energy. The incredibly energy efficiency of the Mars Hydro FC-E6500 means that this LED Grow Light pays for itself very quickly indeed. 
Mars Hydro utilise nearly 4000 super bright LEDs to achieve a massive 2.8umol/J over a 1.5m x 1.5m tent.

Weighing much less than its competitors, the Mars Hydro FC-E6500 is sleek, light and as stealthy as a ninja - making it a fantastic option for all spaces and tents.

Mars Hydro's innovative design team present a high powered LED grow light with passive clever convection cooling resulting in a fanless design with no moving parts at all.


This makes the FC-E6500 extremely robust with silent operation and an incredibly long life span of over 50000 hours without any loss in performance. 
The Mars Hydro FC-E6500 is strong, well built and doesn't put out much heat so its perfect for growers who may have struggled with high temperatures in the past.
The FC-E6500 pro ships in stealthy plain packaging with high quality hanging kit included. No messy ballasts and trailing cables.

The Mars Hydro FC-E6500 LED Grow Light is ready to use out of the box in just a few minutes.

Its products like the Mars Hydro FC-E6500 that make growing fun again. Bravo Mars Hydro!

Mars Hydro FC-E6500 Technical Specification
| | |
| --- | --- |
| Power | 680w  |
| Input Voltage | 120-277V |
| Weight | 11 kg |
| HPS Equivalent | 1400w |
| Flower Footprint | 1.55m x 1.55m  |
| Veg Footprint | 2.0m x 2.0m |
| Diodes | Bridgelux & Osram IR |
| Diode Count | 3978 |
| Size | 116cm x 116cm x 8cm |
| Spectrum | 600-660nm, 3000k, 5000k. |
| Efficiency | 2.8 umols/J |
| Daily Electricity Cost | £1.99 |
Product includes:
Mars Hydro FC-E6500 LED Grow Light
Power Cord
RJ45 Daisy chain cable
Wire hangers
Ratchet hangers

Approximate costs of use based on 75% power for a 12 / 12 flowering cycle. 

*Calculated using the UK: Energy Price Guarantee (October 2022) electricity rate of 34.00 pence per kWh.