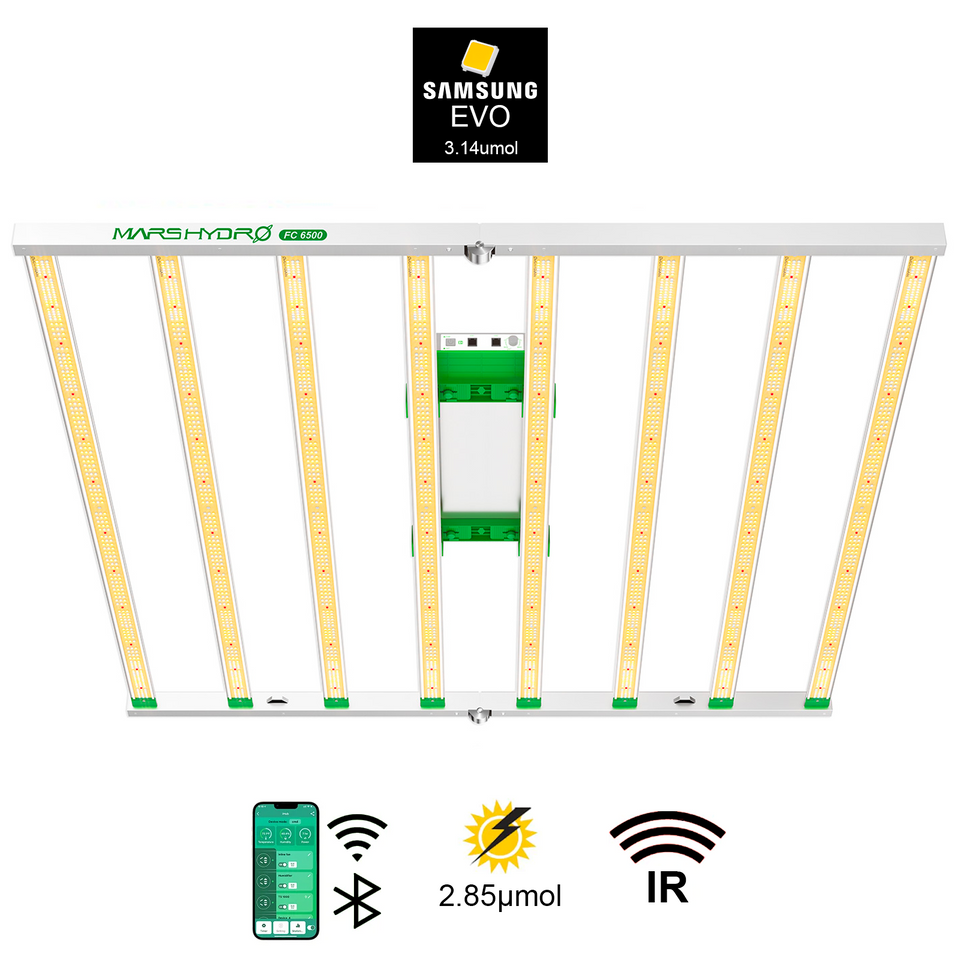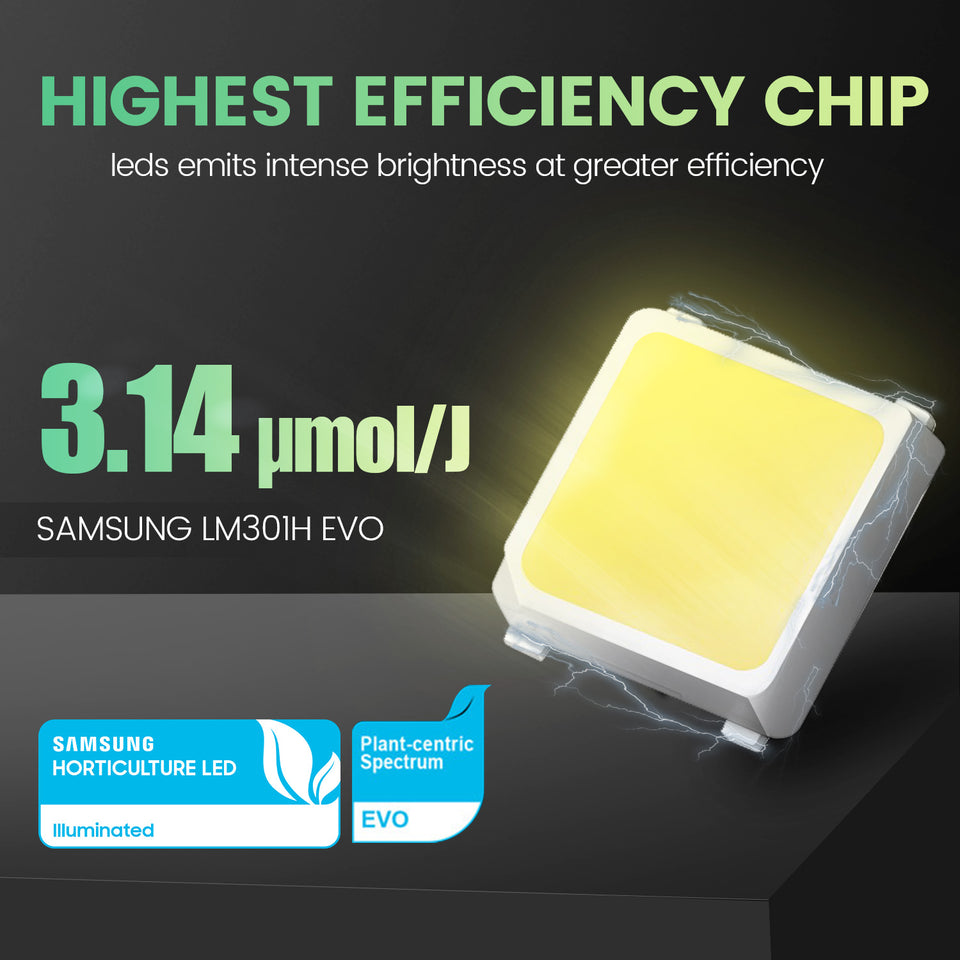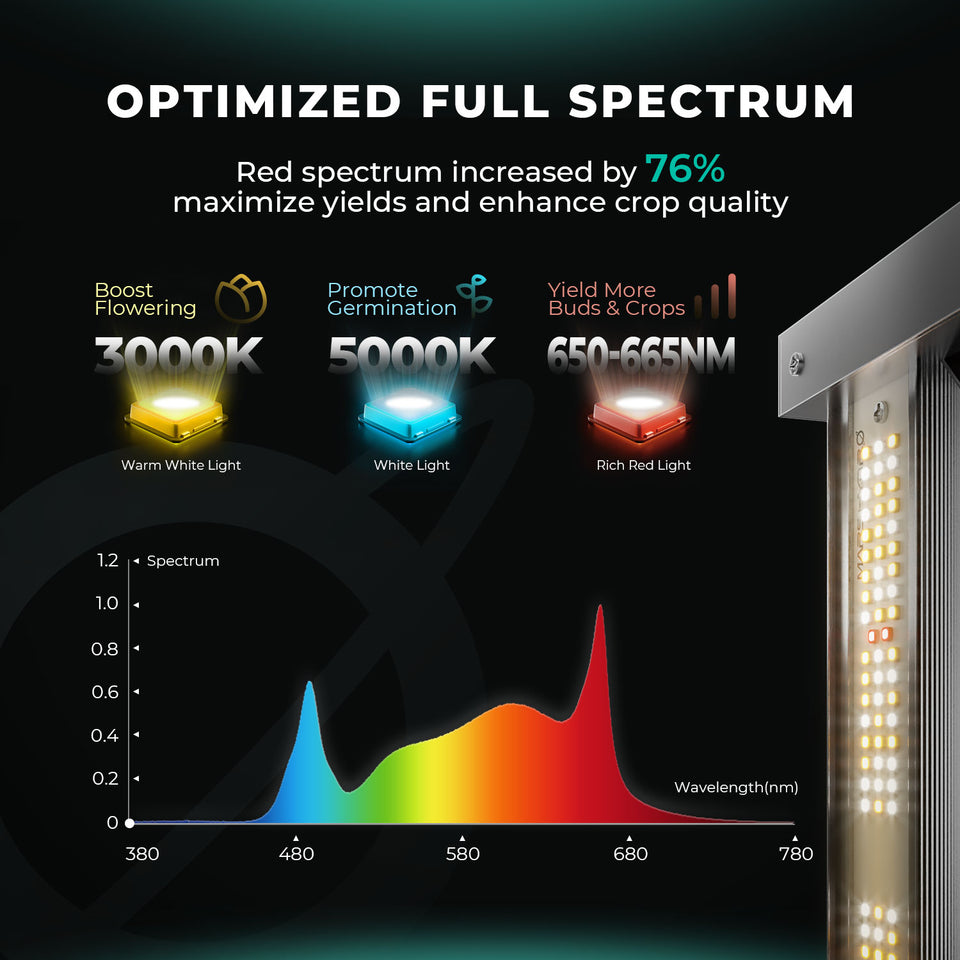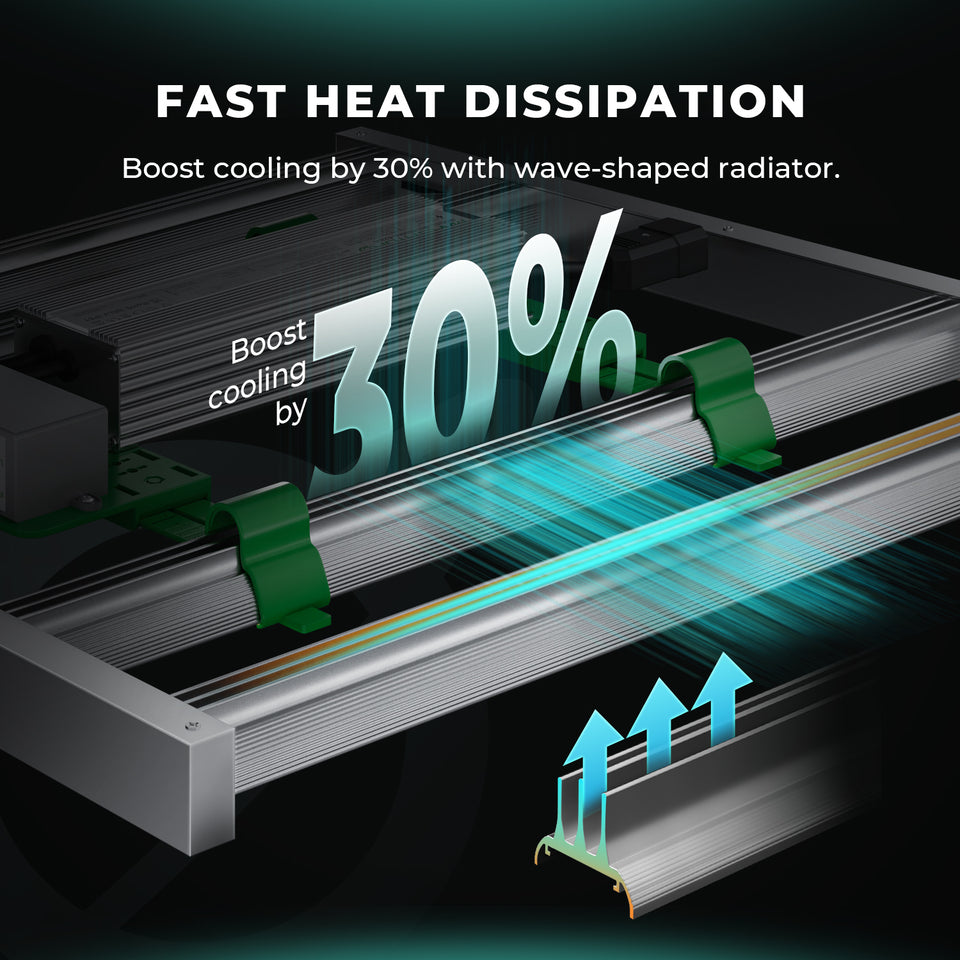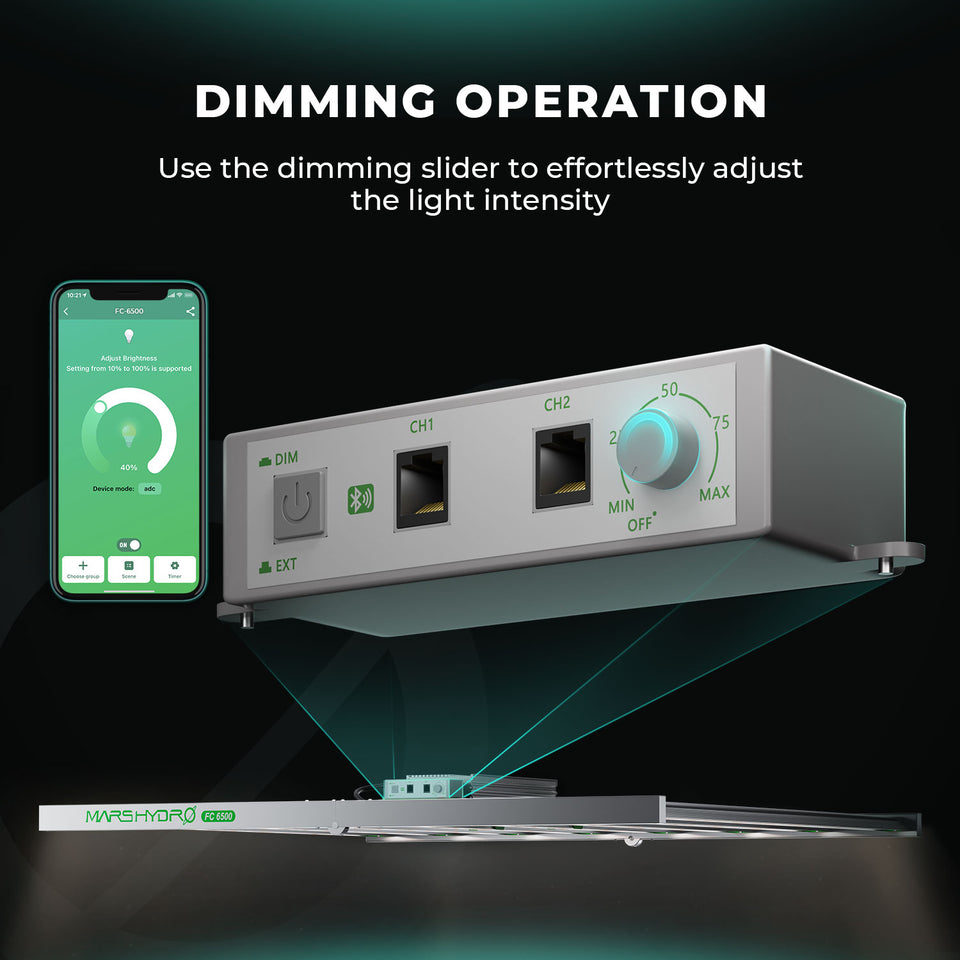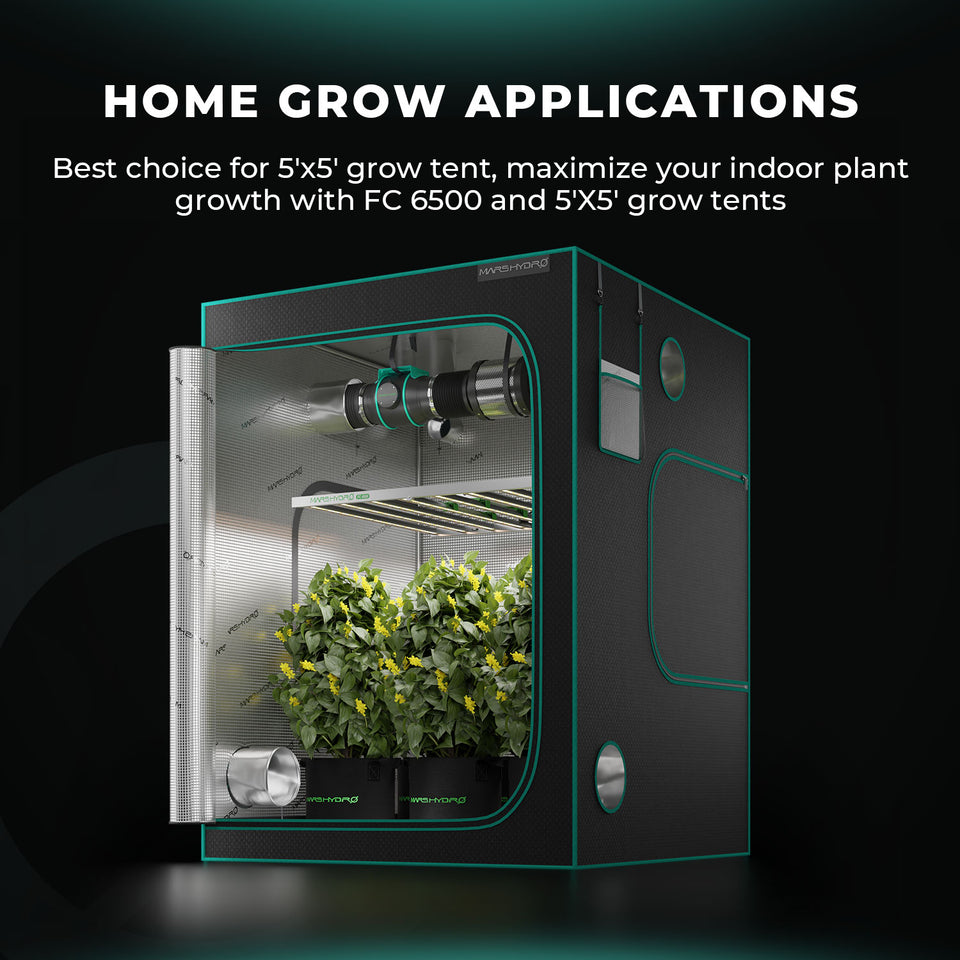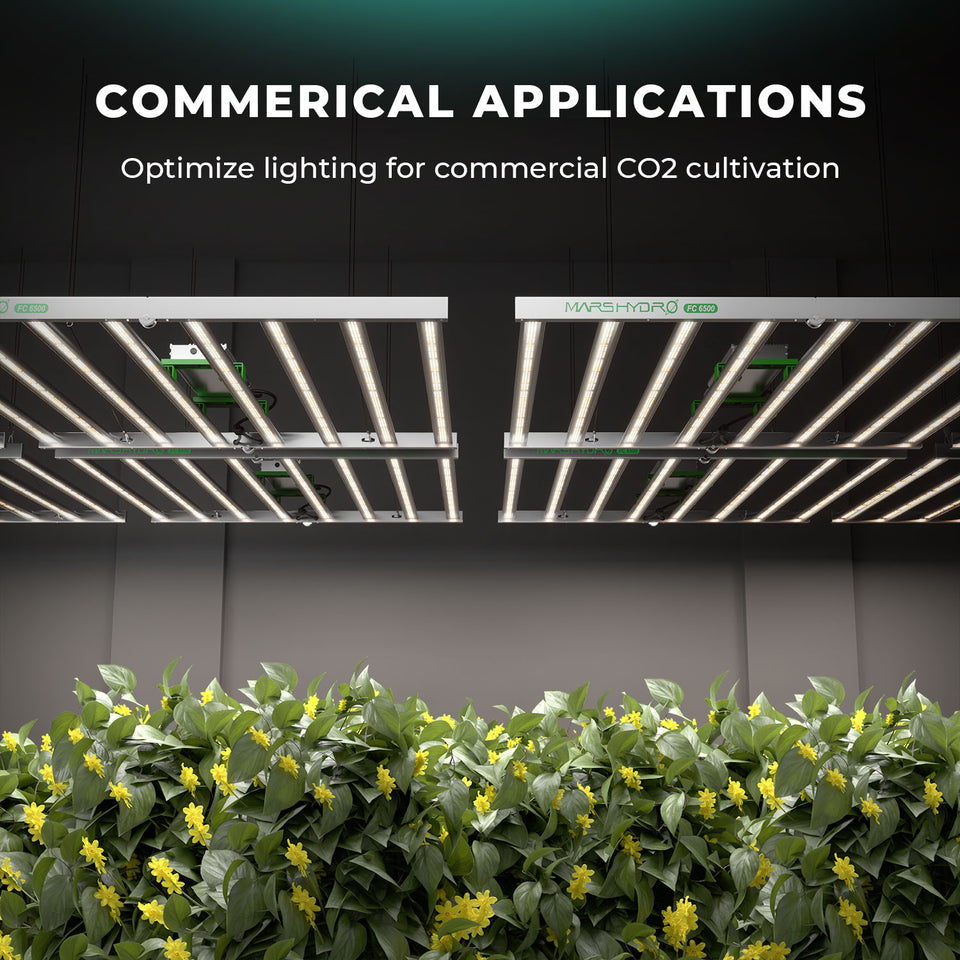 Mars Hydro FC6500 EVO LED Grow Light (lm301h Edition)
The Mars Hydro FC 6500-EVO represents the latest addition to the Mars Hydro grow light lineup, showcasing highly-efficient Samsung LM301H EVO chips and a suite of smart functionalities designed to enhance cultivation productivity and crop quality. The Mars Hydro FC6500 EVO is a next generation LED Grow Light for next generation plants. 

 

 
Samsung LM301 & Osram 660nm LED Diodes

Free & Fast UK Delivery

Featuring Brand New 3.14μmol EVO Chip 
Fully Dimmable

3 Year Warranty
Full Spectrum
Smart Control With Mars Hydro App
Daisy Chain Ready
Super Stealthy
IR Output for Heavy & Resinous Flowers
Massively Reduced Electricity Costs
Passive Cooling
730w Power Output
Zero Noise
50000 Hours Life
Pay As You Grow in 3 instalments with Klarna
Daily Electricity Cost £1.99
Samsung LM301H EVO Chip
The Mars Hydro FC 6500-EVO is equipped with the highly efficient Samsung LM301H EVO chips, known for their optimal horticultural lighting diode properties. With an impressive efficacy of 3.14 μmol/j per diode, the LM301H EVO emits a unique plant-centric spectrum that supports physical and nutrient growth, making the Mars Hydro FC6500 EVO a highly effective and energy-saving LED Grow Light that stands out amongst the competition.
Professional Samsung LED Grow Light
With a power consumption of 730W and a remarkable photosynthetic photon efficacy (PPE) of 2.9 μmol/j across the entire unit, the Mars Hydro FC 6500-EVO represents an ideal lighting solution for both personal growers and commercial cultivation facilities, including vertical farming. This innovative LED grow light leverages the latest Samsung LM301H EVO diodes to achieve exceptional results in indoor plant cultivation that have been unobtainable until this point. Expect next level flavours & aromas with next level yields too. 
High PPFD and Even Light Distribution
The Mars Hydro FC 6500 EVO offers an impressive PPFD of up to 2182 μmol/m²/s, making it an excellent choice for commercial cultivation and enhancing flowering to produce high-quality crops and increased yields. Its LED chips are strategically arranged to provide even light distribution, promoting uniform plant growth while preventing concentrated heat spots in the centre.
Full Spectrum Light Rich in Red and Blue
The Mars Hydro FC 6500 EVO delivers a precise combination of blue and red light, along with sufficient green light to support optimal plant growth. The blue light stimulates vegetative growth and the accumulation of essential phytochemicals, while the red light accelerates the maturation process and improves the overall quality of buds and flowers. Adequate green light ensures necessary plant development and enhanced light penetration.
Smart Grow System and Auto-Dimming
By connecting to the Mars Hydro app, the smart FC 6500 EVO allows convenient mobile access for remote control and data transfer, enabling easy management and scheduling from anywhere via smartphone or tablet. Its auto-dimming feature can be fine-tuned to specific schedules, providing a professional-level option for personal growth through the Sunrise & Sunset Simulation feature, replicating the natural photoperiod of plants.
Fast Heat Dissipation
Featuring a wave-shaped heat sink and a multi-bar style design with reserved space between the light bars for cooling, the Mars Hydro FC 6500 EVO ensures quick heat dissipation, preventing operational disruptions and hot spot issues.
The Mars Hydro FC 6500 EVO is designed to provide an efficient and effective solution for indoor horticulture, offering superior crop quality and improved cultivation productivity for both personal and commercial growers.

Mars Hydro FC6500 EVO LED Grow Light Technical Specification
| | |
| --- | --- |
| Power | 730W |
| Input Voltage | 120-277V |
| Weight | 16 kg |
| HPS Equivalent | 1100w |
| Flower Footprint | 1.55m x 1.55m  |
| Veg Footprint | 2.0m x 2.0m |
| Diodes | Samsung LM301h & Osram 660 |
| Diode Count | 2688 |
| Size | 113cm x 112cm x 10cm |
| Spectrum | 600-660nm, 3000k, 5000k |
| Efficiency | 2.85 umols/J |
| Daily Electricity Cost | £1.99 |
Product includes:
Mars Hydro FC6500 LED Grow Light
2m Power cord
RJ45 Daisy chain cable
Wire hangers
Ratchet hangers

Approximate costs of use based on 75% power for a 12 / 12 flowering cycle. 

*Calculated using the UK: Energy Price Guarantee (October 2022) electricity rate of 34.00 pence per kWh.